NIDDK Director's Update
Summer 2013
Commendations & Commencements
Congratulations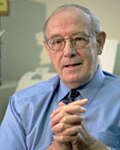 Dr. Peter H. Bennett, scientist emeritus in the NIDDK intramural Phoenix Epidemiology and Clinical Research Branch, will receive the American Diabetes Association (ADA) 2013 Albert Renold Award at the ADA's 73rd Scientific Sessions in June. The award is one of the ADA's highest scientific honors, given annually to an individual who has made significant impact as a mentor of diabetes researchers and/or as a facilitator of a community of diabetes investigators. Bennett has directly mentored more than 50 scientists, many of whom now hold leadership positions in academic and federal institutions focused on diabetes and its complications.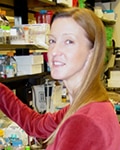 Dr. Susan Buchanan, senior investigator in the NIDDK intramural Laboratory of Molecular Biology, received the 2013 Southeast Regional Collaborative Access Team (SER-CAT) Outstanding Science Award and was honored at a March 15 symposium at the University of Georgia. The award recognizes her publication, "Structural basis for iron piracy by pathogenic Neisseria." Findings from the study may assist the design of drugs and vaccines for bacterial meningitis, septicemia and gonorrhea.
Dr. Jeffrey B. Kopp, principal investigator in the NIDDK intramural Kidney Diseases Branch, has been granted tenure. He leads a translational research group that focuses on focal segmental glomerulosclerosis and related podocyte diseases. He is also a consulting nephrologist at the NIH Clinical Center and is a commissioned officer with the U.S. Public Health Service, holding the rank of captain.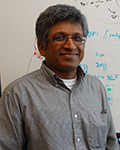 Dr. Sushil G. Rane, senior investigator in the NIDDK intramural Diabetes, Endocrinology, and Obesity Branch, has been granted tenure. He leads the Cell Growth and Metabolism Section that focuses on Cell Cycle Regulators and TGF-β superfamily signaling in obesity, diabetes and its complications. Dr. Rane also co-chairs the TGF-beta Superfamily Special Interest Group.
Welcome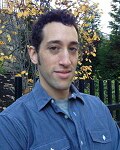 Dr. Michael Krashes joined the Energy Homeostasis Section of the NIDDK intramural Diabetes, Endocrinology, and Obesity Branch. Krashes' interests include how the brain processes hunger/satiety signals and controls food intake. He earned his Ph.D. at University of Massachusetts Medical School and completed a post-doctoral position at Beth Israel Deaconess Medical Center at Harvard Medical School Teaching Hospital.
A Fond Farewell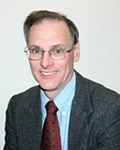 Dr. James (Jay) Everhart, chief of the Epidemiology and Clinical Trials Branch in NIDDK's Division of Digestive Diseases and Nutrition (DDN), retired at the end of March. He worked at NIDDK for nearly 30 years, beginning as a medical staff fellow in epidemiology in what is now the intramural Phoenix Epidemiology and Clinical Research Branch, before joining the extramural DDN as a medical officer in 1986. He pursued wide-ranging epidemiological research, as well as the design and conduct of complex clinical research studies, including the Hepatitis C Antiviral Long-term Treatment Against Cirrhosis (HALT-C) trial and the Adult to Adult Living Donor Liver Transplantation, or A2ALL, consortium. Dr. Everhart has authored more than 200 research papers and book chapters. He is a recipient of the NIH Director's Award and the American Gastroenterological Association's Research Service Award.
In Memoriam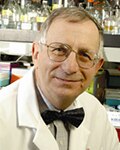 Longtime NIDDK grantee Dr. George Eisenbarth died in November 2012. He was the executive director and a professor in medicine, pediatrics, and immunology at the Barbara Davis Center for Childhood Diabetes in Denver. Previously, he had served as director of the Division of Immunology and Immunogenetics at Joslin Diabetes Center in Boston and had completed an NIH fellowship early in his career under Nobel Laureate Marshall Nirenberg. Dr. Eisenbarth contributed to more than 500 publications, and his work helped lead to the formation of the Type 1 Diabetes TrialNet, as well as many other studies. He earned continual NIH funding since 1979, including as an NIH MERIT awardee in 1992, and won many prestigious awards for both research and training.
(Editor's note: Read more about Dr. Eisenbarth in the Director's Note in this issue.)