NIDDK Director's Update
Fall 2014
Commendations & Commencements
Congratulations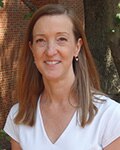 Dr. Susan Buchanan, senior investigator and section chief in the intramural NIDDK Laboratory of Molecular Biology, assumed the role of lab chief. The lab's research focuses on structural biology and its relationship to biochemical mechanisms, mechanisms of recombination related to antibody diversity, transposable elements and retroviral integrations, protein stability and quality control, single molecule microscopy, and chromatin organization and gene expression.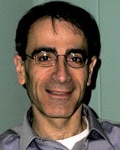 Dr. Marius Clore, NIH distinguished investigator in the intramural NIDDK Laboratory of Chemical Physics, was named a new member of the National Academies of Science. Clore studies the structure and dynamics of proteins, protein-protein complexes and protein-nucleic acid complexes using multidimensional nuclear magnetic resonance spectroscopy.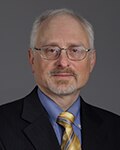 Dr. Kenneth A. Jacobson, NIDDK senior investigator and lab chief, was selected to deliver the ninth annual Philip S. Chen, Jr., Ph.D. Distinguished Lecture on Innovation and Technology Transfer on October 3 at the NIH. He will discuss work on the structure-based design of new ligands, agonists and antagonists for cell surface purine receptors and their translational potential.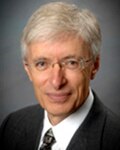 Dr. Rob Nelson, senior investigator in the intramural NIDDK Phoenix Epidemiology and Clinical Research Branch, was named recipient of the Ruth Østerby Award from the European Diabetic Nephropathy Study Group for his contributions to the structural understanding of diabetic kidney disease. He will receive the award at the annual meeting of the Study Group in Copenhagen in May 2015.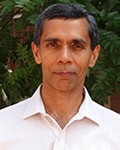 Dr. Vipul Periwal, senior investigator in the intramural NIDDK Laboratory of Biological Modeling, has been granted tenure. Periwal researches the interplay between the development of insulin resistance, fat tissue changes and diet. He applies methods from theoretical physics to analyze large-scale biological data.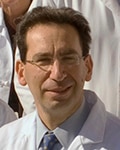 KUH grantee Dr. Martin R. Pollak, chief for the Division of Nephrology at Beth Israel Deaconess Medical Center and professor of medicine at Harvard Medical School, was elected to the National Academy of Sciences. Pollak's laboratory works to identify and understand genes involved in the development of human kidney disease, with a particular focus on focal segmental glomerulosclerosis, a common form of kidney injury that disproportionately strikes African Americans.
Dr. Barbara Rehermann, senior investigator in the intramural NIDDK Liver Diseases Branch, was elected into the Association of American Physicians. Rehermann studies the role of innate and adaptive immune responses in viral infections of the liver and the progression of chronic inflammatory liver disease.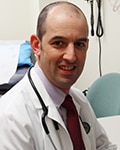 Dr. Yaron Rotman, assistant clinical investigator in the intramural NIDDK Liver Diseases Branch, was selected for tenure track. Rotman's research focuses on improving understanding of the pathophysiology of fatty liver disease to develop better treatment options.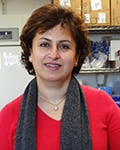 Minoo Shakoury-Elizeh, biologist in the intramural NIDDK Liver Diseases Branch, was named an HHS 2013 Green Champions Winner for planning and executing the 2012 and 2013 NIH Green Labs. Her efforts are aimed at reducing the introduction of potentially cancer-causing chemicals to the NIH waste stream and decreasing the costs associated with disposal of hazardous waste.
Transitions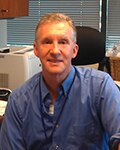 Dr. Kevin Abbott joined NIDDK in July as a senior scientific officer within the Division of Kidney, Urologic and Hematologic Diseases. He serves as program director for NIDDK's Kidney and Urology Epidemiology Programs. Abbott is board-certified in internal medicine and nephrology and has authored more than 150 publications. Previously, he served as a staff nephrologist in the military for over 20 years and also as a staff officer overseeing the military's electronic health record.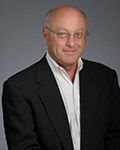 Dr. Michael C. Appel, NIDDK program director for islet biology and transplantation research in the NIDDK Division of Diabetes, Endocrinology, and Metabolic Diseases, retired in June after nearly 10 years at NIH. Appel managed a substantial body of research focused on the endocrine pancreas at a time of major scientific progress in understanding the growth, development and function of the insulin-producing beta cell. Appel also served as scientific officer for the Integrated Islet Distribution Program, a resource providing human islets for researchers, and the Collaborative Islet Transplantation Registry, the major international source of data on the safety and outcomes of islet transplantation.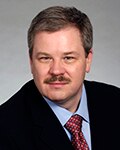 Dr. Peter Perrin joined the NIDDK Division of Digestive Diseases and Nutrition as program director for gastrointestinal immunology, microbiology and epithelial biology. Previously, he held positions at the Naval Medical Research Institute, the Uniformed Services University of Health Sciences and the University of Pennsylvania. He recently served as a scientific review officer within the Digestive, Kidney, and Urological Systems Integrated Review Group at NIH's Center for Scientific Review.
Dr. Luke Stoeckel joined the NIDDK Division of Diabetes, Endocrinology, and Metabolic Diseases in July as director of the Cognitive and Clinical Neuroscience of Obesity and Diabetes Program. He is a licensed clinical neuropsychologist and holds a doctorate in medical/clinical psychology. Previously, he was director of clinical neuroscience at the Massachusetts General Hospital Center for Addiction Medicine and assistant professor of psychology at Harvard Medical School. Stoeckel's research includes the investigation of brain-behavior relationships and the neuropathophysiology of obesity and diabetes and their intersection with other neurological and psychiatric disorders, with the aim of identifying rational, novel therapeutics.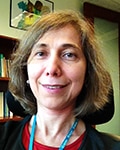 Dr. Aynur Unalp-Arida joined the NIDDK Division of Digestive Diseases and Nutrition as a health scientist administrator in June. She will manage research grants in epidemiology and clinical trials. She has a medical degree and a doctorate in epidemiology. Before joining NIDDK, Unalp-Arida was an associate scientist in epidemiology at the Johns Hopkins Bloomberg School of Public Health. Her areas of expertise and interest include public health, epidemiology, clinical trials, translational research, regulatory science and off-label use of approved drugs, and epigenomics.
In Memoriam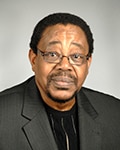 Dr. William G. Coleman, Jr., the first African American scientific director at the NIH, died on August 18. His NIH career dates back to 1974, where his research in NIDDK's Laboratory of Biochemistry and Genetics focused on the mechanisms of Helicobacter pylori pathogenesis. In 2011, Dr. Coleman was appointed scientific director of the Intramural Research Program at the National Institute on Minority Health and Health Disparities. He mentored a notable cadre of students, postdoctoral fellows and high school science teachers. In 2005, Dr. Coleman received the Dr. Philip J. Browning Scientific Pioneer Award for his outstanding contributions to science.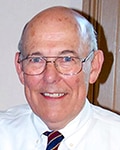 Dr. Richard W. Hanson, Leonard and Jean Skeggs Professor of Biochemistry and Distinguished University Professor at Case Western Reserve School of Medicine, died in February 2014. Dr. Hanson's work studying metabolic processes, especially those mediated by the enzyme PEPCK, was supported by NIDDK for nearly 40 years. Known to colleagues as the "maestro of metabolism," he served on NIDDK's Board of Scientific Counselors from 1995-1997 and was chair from 1997-2000.
Dr. Lois F. Lipsett, founding director of what is now known as the NIDDK National Diabetes Information Clearinghouse and administrator for NIDDK's diabetes and endocrinology research training programs, died in June 2014. Dr. Lipsett was instrumental in the growth of the clearinghouse, expanded NIDDK outreach to underrepresented minorities, and actively mentored many people within NIDDK. Her colleagues remember her as an extraordinary team player, always ready to lend a hand and go the extra mile.