NIDDK Director's Update
Fall 2016
Commendations & Commencements
Congratulations
Longtime NIDDK grantee Dr. John Carethers was recently elected to the American Academy of Arts and Sciences. Carethers is the John G. Searle Professor of Internal Medicine, professor of human genetics, and chair of the Department of Medicine at the University of Michigan.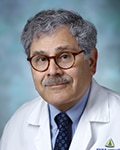 NIDDK Advisory Council member and NIDDK grantee Dr. Mark Donowitz received the 2016 Distinguished Achievement Award in Basic Science from the American Gastroenterological Association. He is the LeBoff Professor for Research in Digestive Diseases and director of basic research in the Gastroenterology Division of the Department of Medicine at Johns Hopkins School of Medicine.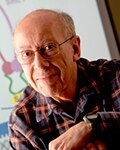 NIDDK Distinguished Investigator Dr. Gary Felsenfeld received the 2016 Louisa Gross Horwitz Prize. The award is given by Columbia University to recognize outstanding basic research in biology or biochemistry. Felsenfeld studies how chromatin proteins regulate the biochemical behavior and structure of DNA within the cell's nucleus.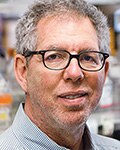 NIDDK grantee Dr. Jeffrey Friedman is the recipient of the third annual Harrington Prize for Innovation in Medicine. Friedman is an investigator in the Howard Hughes Medical Institute and Marilyn M. Simpson Professor in the Laboratory of Molecular Genetics within The Rockefeller University.
Dr. Robert Hanson, investigator in the NIDDK intramural Phoenix Epidemiology and Clinical Research Branch, has been granted tenure. He studies the genetic and molecular aspects of type 2 diabetes, diabetes complications, and obesity in American Indians and other populations. These findings could lead to the development of more targeted and personalized prevention and treatment approaches.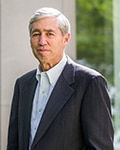 NIDDK grantee Dr. Richard P. Lifton has been named president of Rockefeller University. He was previously the Sterling Professor of Genetics and chair of the Department of Genetics at Yale University and is a current member of the advisory committee to the director of the National Institutes of Health.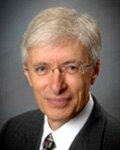 Dr. Robert Nelson, senior investigator in the NIDDK intramural Phoenix Epidemiology and Clinical Research Branch, was selected to give the Robert W. Schrier Endowed Lectureship at the American Society of Nephrology's annual Kidney Week conference. The topic will be "Biomarkers of Structural Pathology in Diabetic Kidney Disease and Renal Function Decline." Nelson's research aims to find the causes of kidney disease and identify treatments to slow its progression or prevent its development.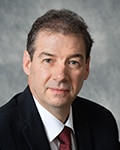 NIDDK MERIT awardee Dr. Patrick J. Stover was elected to the National Academy of Sciences. He is professor and director of the Division of Nutritional Sciences at Cornell University and the 2015-2016 president of the American Society for Nutrition.
NIDDK Senior Investigator Dr. Wei Yang was named the 2017 winner of the Mildred Cohn Award from the American Society for Biochemistry and Molecular Biology. Yang's research focuses on the molecular mechanisms of DNA recombination, repair and replication.
Several NIDDK staff won NIH Director's Awards, presented in July.
An individual NIH Director's Award went to two NIDDK staff:
Dr. Susan Buchanan for her outstanding achievement in advancing understanding of the structure and function of integral membrane proteins involved in diverse membrane transport events.
Camille Hoover, the Ruth L. Kirschstein Mentoring Award for her sincere and unwavering dedication to fostering the development of the NIH workforce.
Several NIDDK staff were also named in group awards, including:
Dr. Andrew Bremer for the National Children's Study Redirection/Environmental Influences on Child Health Outcomes (ECHO) Working Group
Dr. Frank Calvo for the RPC Reviewer Guidance Working Group
Dr. Jill Carrington for the Other Transactions Authority Policy Task Force
Drs. Jill Carrington, Daniel Gossett and Karen Teff for the Stimulating Peripheral Activity to Relieve Conditions (SPARC) Working Group
Dr. Paul Kimmel for the Systolic Blood Pressure Intervention Trial (SPRINT) Team
Drs. Paul Kimmel, Averell Sherker and Edward Doo for the Hope Act Criteria, Standards and Regulations Group
Dr. Megan Singh for the NIH-wide Strategic Plan Working Group
Drs. Phillip Smith, Beena Akolkar and Olivier Blondel for the Accelerating Medicines Partnership® for Type 2 Diabetes Project Team
Welcome
Dr. Daniel Gossett joined the Division of Kidney, Urologic and Hematologic Diseases as a program director, focusing on small business research, technology development and translational research. He first joined NIDDK in 2014 as a Presidential Management Fellow, where he assisted with several Common Fund programs and developed programs for NIDDK's small business grantees. Previously, Gossett completed doctoral studies at University of California – Los Angeles in biomedical engineering and helped launch a company to commercialize single-cell biophysics technology.
A Fond Farewell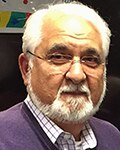 Dr. Francisco "Frank" Calvo, chief of the NIDDK Grants Review Branch, retired in May after nearly 30 years at NIH. Calvo joined NIDDK in 1987 as director of the Endocrinology Research Program and project officer in the National Hormone and Pituitary Program, both within the Division of Diabetes, Endocrinology, and Metabolic Diseases. He later became chief of the Grants Review Branch. In that role, Calvo ensured efficient and effective use of NIDDK funding. He was involved in minority affairs initiatives with Hispanic children and teenagers, and served on the Working Group on Clinical Trials, Loan Repayment Program Steering Committee and the Review Policy Committee. Calvo is the recipient of a 2016 NIH Director's Award.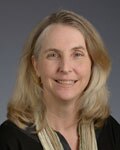 Dr. Jill Carrington, program director in NIDDK's Division of Digestive Diseases and Nutrition, retired from full-time service in April. Her portfolio included grants on GI development, epithelial biology and the gut barrier, and stem cell biology. Carrington was the project scientist for the Intestinal Stem Cell Consortium and project team lead for the biology initiative of the Common Fund program Stimulating Peripheral Activity to Relieve Conditions (SPARC). Prior to joining NIDDK in 2007, she served as a program director in the NIH's National Institute on Aging and at the National Center for Research Resources. Carrington will re-join NIDDK part-time to work on special projects.