NIDDK Director's Update
Winter 2022
Research Updates
NIH-funded study finds personalized kidney screening for people with type 1 diabetes could reduce costs, detect disease earlier
Taking a personalized approach to kidney disease screening for people with type 1 diabetes (T1D) may reduce the time that chronic kidney disease (CKD) goes undetected, according to a new analysis performed by the Epidemiology of Diabetes Interventions and Complications study group, which is funded by NIDDK.
Current CKD screening recommendations include annual urinary albumin excretion rate (AER) testing for anyone who has had T1D for at least five years. Albumin is a protein found in the blood and having too much albumin pass from blood into one's urine is a sign of kidney disease. The new findings suggest that AER screening could be personalized to optimize testing frequency and early detection of CKD. Specifically, people with T1D who are at low risk of developing CKD could be tested for AER less frequently to reduce burden and cost, and those at high risk for CKD could be tested more frequently to facilitate earlier CKD detection.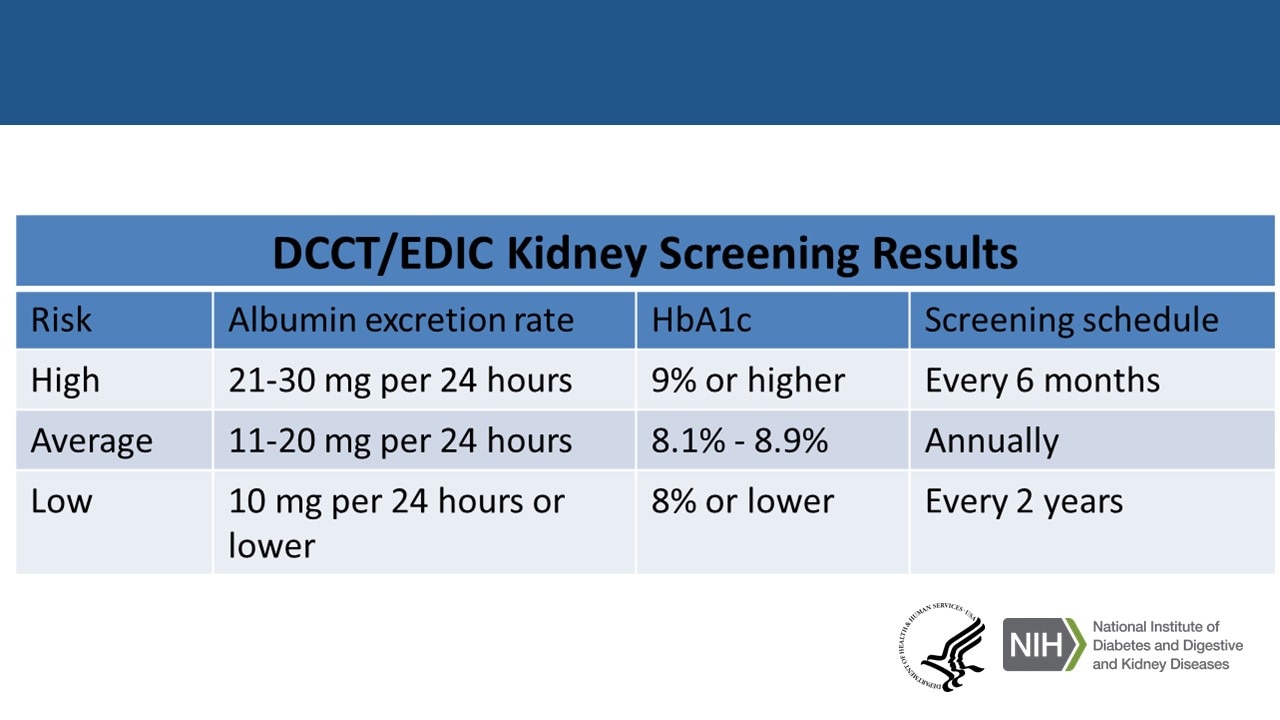 The finding, published in Diabetes Care in November, provides the basis for the first evidence-based kidney screening model for people with T1D.
Study finds promising avenue for developing treatments for stroke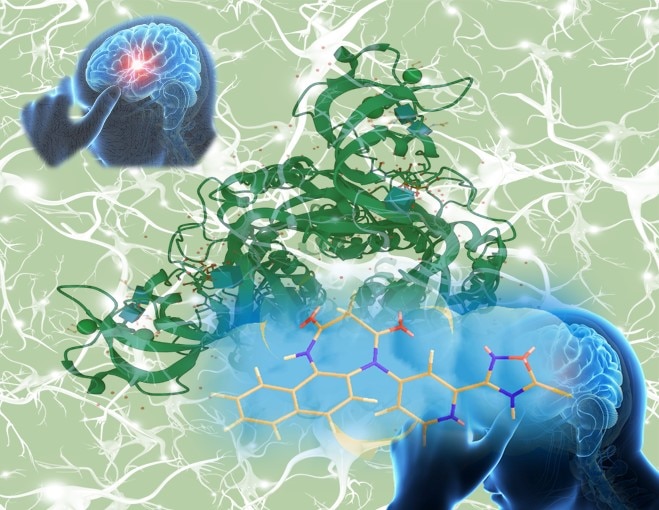 Researchers from NIDDK and UConn Health identified a chemical compound that protected brain tissue and preserved brain function in mice recovering from stroke. The compound, known as MRS4719, inhibited the P2X4 cell receptor, which, when triggered by cells damaged during a stroke, activates an immune response that causes further destruction to neighboring nerve and immune cells. By blocking the cell receptor and suppressing its damaging immune reaction, the MRS4719 compound provides a promising avenue for developing effective drugs to treat stroke. While regulatory studies on MRS4719's safety and toxicity must be completed before it can be tested in humans, the researchers tested the compound in human blood cells and found that it blocked the P2X4 receptor the same way it did in mice. The study published in September in the Journal of Medicinal Chemistry.
Two popular diabetes drugs outperformed others in large clinical trial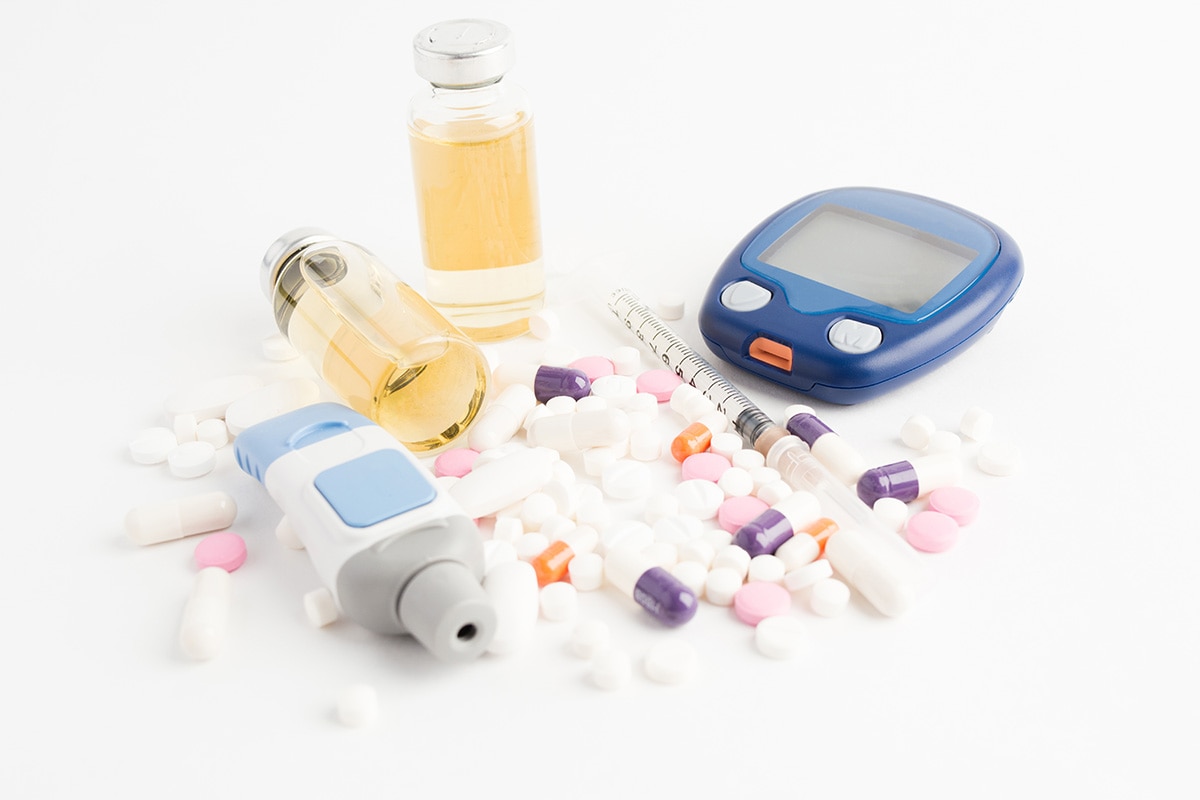 In a large NIH-supported clinical trial that directly compared four drugs commonly used to treat type 2 diabetes, researchers found that insulin glargine and liraglutide performed the best of four medications approved by the U.S. Food and Drug Administration to maintain blood glucose levels in the recommended range. All four medications evaluated were added to treatment with metformin, which is the first-line drug to treat type 2 diabetes. Launched in 2013, the Glycemia Reduction Approaches in Diabetes: A Comparative Effectiveness (GRADE) Study was conducted at 36 U.S. study centers and enrolled 5,047 people with type 2 diabetes from diverse racial and ethnic groups. The other two medications evaluated in combination with metformin were sitagliptin or glimepiride. Results were published in a pair of papers in The New England Journal of Medicine in September.
Stimulating the brain could help inform treatments for obesity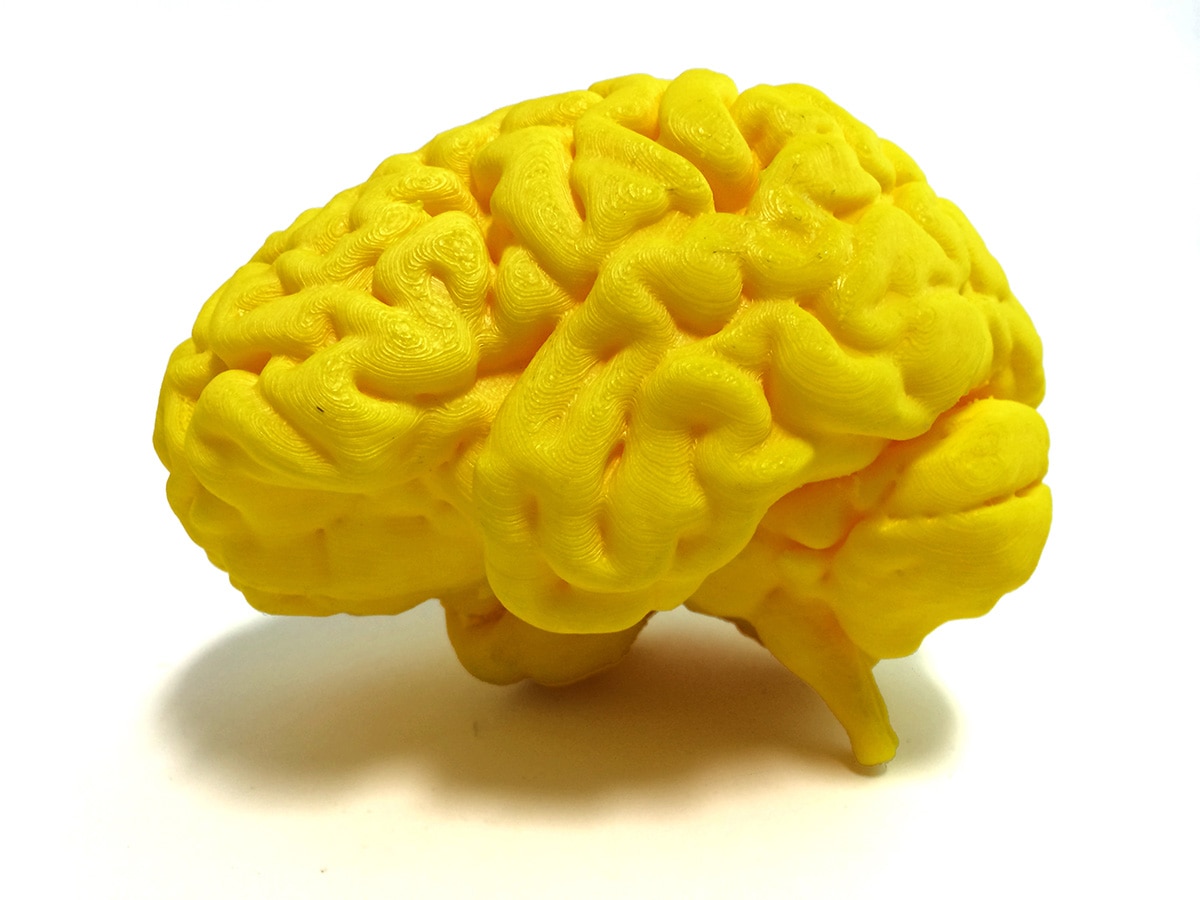 An NIDDK-led study showed that a widely used, noninvasive, and painless brain stimulation technique may be helpful in developing novel treatments for obesity. The researchers administered transcranial direct current stimulation (tDCS) to an area of the brain associated with regulation of eating behavior in healthy volunteers with obesity. The results showed that repeated tDCS improved inhibitory control, making the study participants less responsive to high-calorie food cues and suppressing their food intake when exposed to high-calorie snacks after meals. Previous research has shown that similar brain stimulation techniques led to reductions in food cravings, hunger ratings, and snack food intake. The current study, which published in Obesity in October, provides further evidence for exploring tDCS in brain regions associated with executive functions, such as inhibitory control, as a potential avenue for treating for obesity.
NIH study identified as many as 20 compounds that could become new drugs for treating sickle cell disease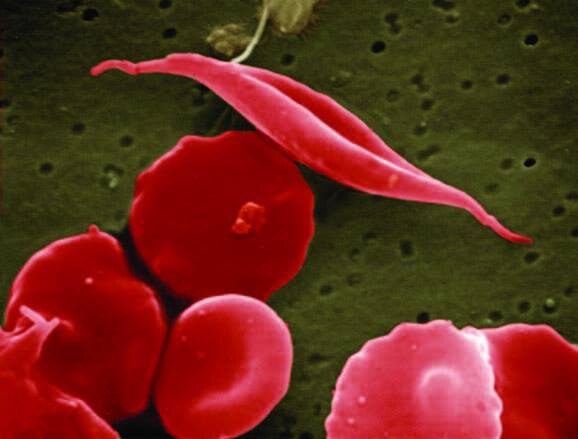 Researchers from NIDDK and NIH's National Heart, Lung, and Blood Institute (NHLBI) screened 12,657 compounds in the ReFRAME drug repurposing library and identified 106 with anti-sickling properties. Most compounds in the ReFRAME library have already either been approved by the U.S. Food and Drug Administration for conditions other than sickle cell disease or have already undergone the extensive preclinical profiling necessary before testing the drug in clinical trials. Because most people with sickle cell disease live in under-resourced countries, the researchers note the importance and urgency of developing effective treatments for the disease that are inexpensive and accessible to all who need them. The study, which published in PNAS in September, helps accelerate the process for researchers and pharmaceutical companies of testing and developing an oral medication to potentially treat sickle cell disease. Study co-authors, NIDDK's Dr. William Eaton and NHLBI's Dr. Swee Lay Thein share additional details in a video.
Bionic pancreas improves type 1 diabetes management compared to standard insulin delivery methods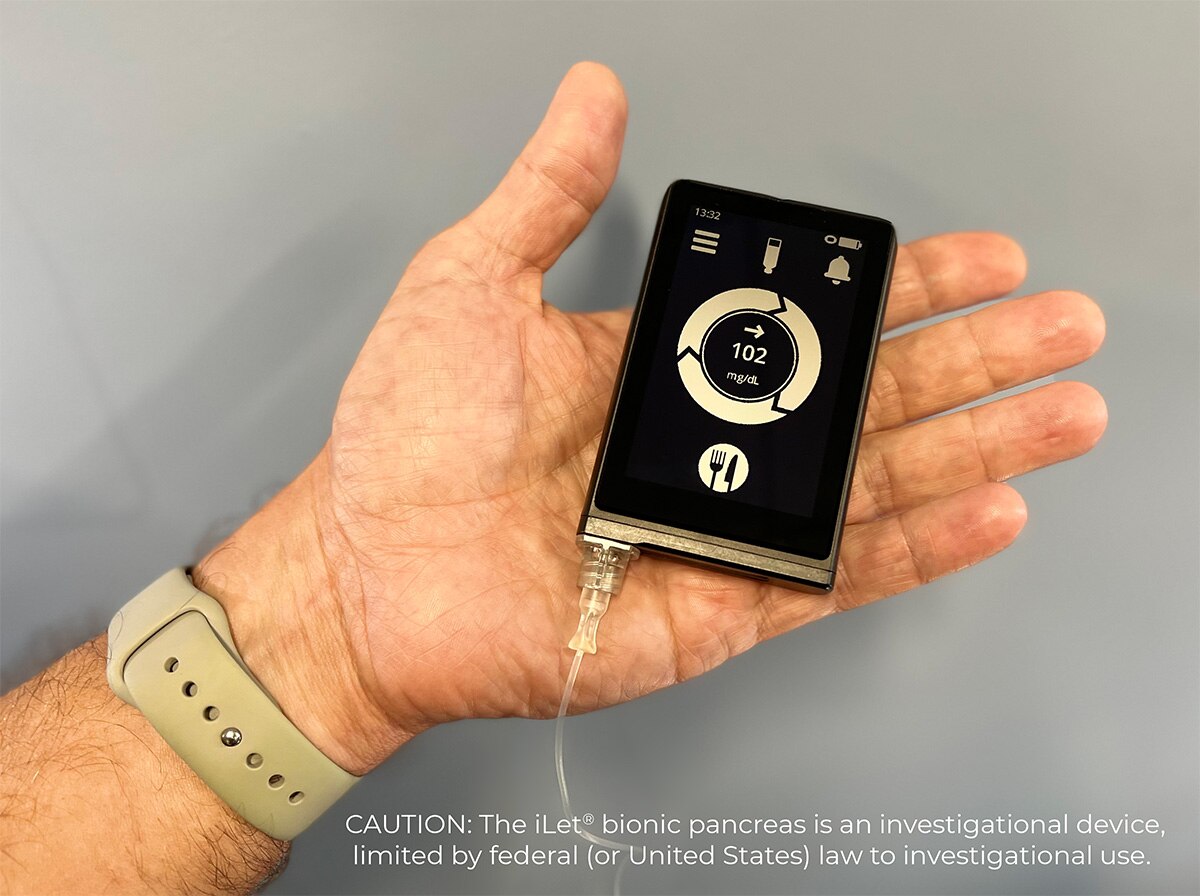 A device known as a bionic pancreas, which uses next-generation technology to automatically deliver insulin, was more effective at maintaining blood glucose (sugar) levels within normal range than standard-of-care management among people with type 1 diabetes, according to an NIH-funded multicenter clinical trial. In participants using the bionic pancreas, glycated hemoglobin, a measure of a person's long-term blood glucose control, improved from 7.9% to 7.3%, yet remained unchanged among the standard-of-care control group. The bionic pancreas group participants spent 11% more time, approximately 2.5 hours per day, within the targeted blood glucose range compared to the control group. These results published in the New England Journal of Medicine in September.
In people cured of hepatitis C, "memory cells" provide opportunity for vaccine development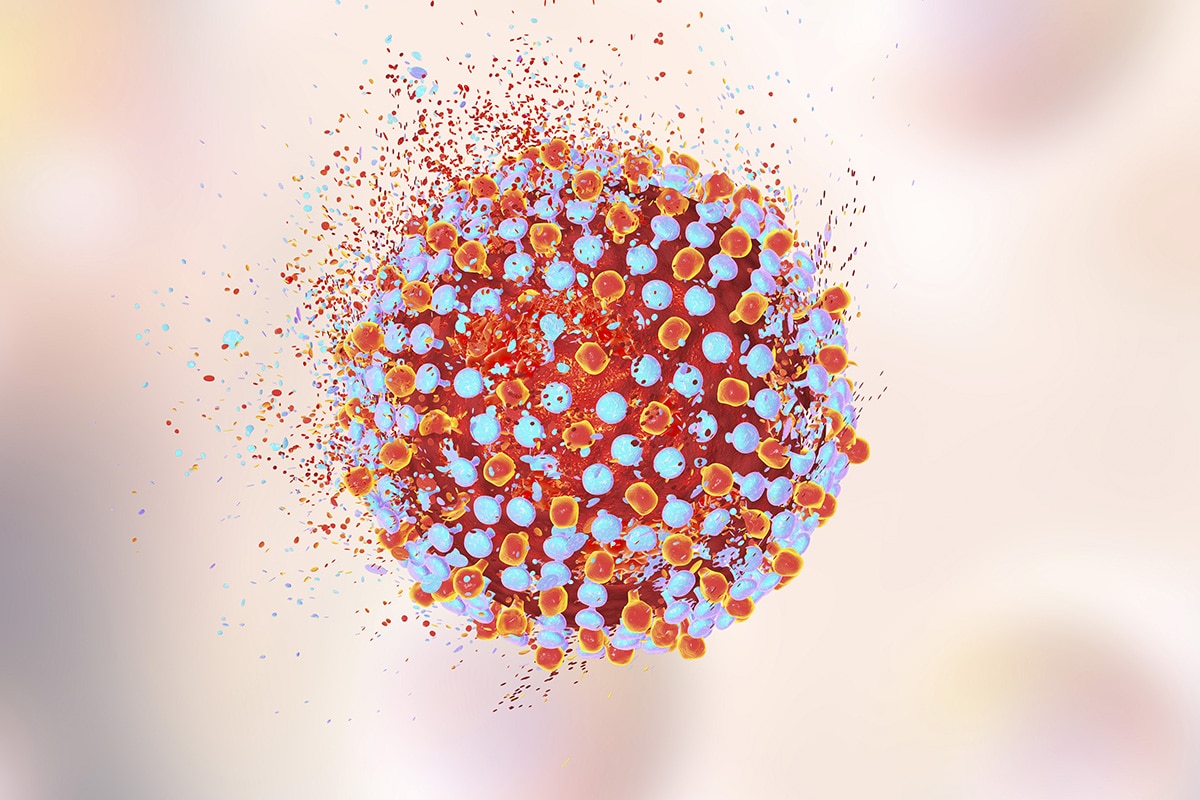 Findings from a study led by NIDDK researchers suggest that vaccines could be developed to protect people from being reinfected with the hepatitis C virus (HCV). The researchers calculated the duration and quality of the natural antibody response against hepatitis C by following HCV-cured patients for up to 18 years. The natural antibody response declined rapidly, with a half-life of about five to seven years. However, some cells continue to remember the virus for decades after the virus is cured. In response to an antigen on the surface of a virus, these long-lived memory B cells are activated and multiply rapidly, differentiating into plasma cells that secrete protective antibodies. The cells' persistence and ability to secrete antibodies suggest that they could be pertinent to future HCV vaccine development. The study was published online in September in Nature Communications.