NIDDK Director's Update
Fall 2023
Research Updates
New atlas of human kidney cells will help unlock kidney disease research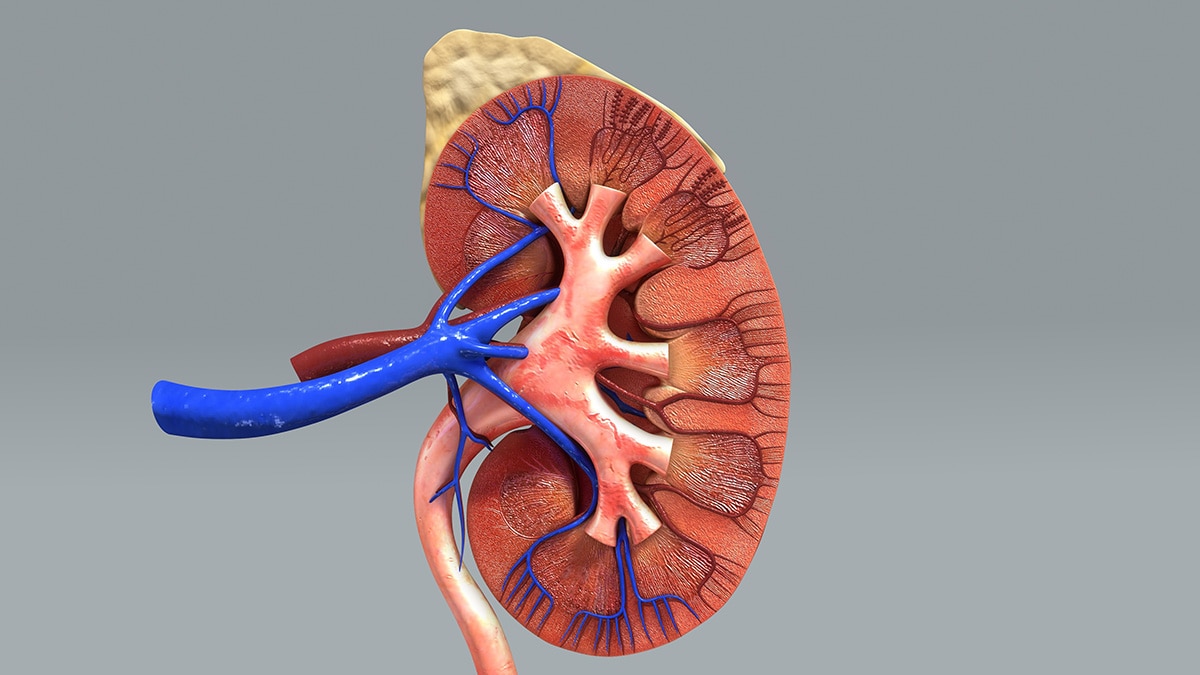 A nationwide research team funded by NIDDK has created the most comprehensive atlas of the human kidney, representing a major breakthrough toward understanding and treating kidney disease. Due to the complexity of the human kidney, scientists have long struggled to develop models that accurately represent human kidney structures and function, thus limiting the ability to develop new drugs to treat or prevent kidney disease. Data from the Kidney Tissue Atlas will now allow researchers to compare healthy kidney cells to those injured by kidney disease, advancing understanding of the factors that contribute to the progression of kidney disease and kidney failure and those that help kidneys recover from injury. The atlas, part of the Kidney Precision Medicine Project (KPMP), appeared in Nature in July.
The publicly available data created by KPMP, including all 3D renderings and analytical tools, can be accessed at atlas.kpmp.org.
Blood glucose screenings in children could help prevent long-term diabetes-related complications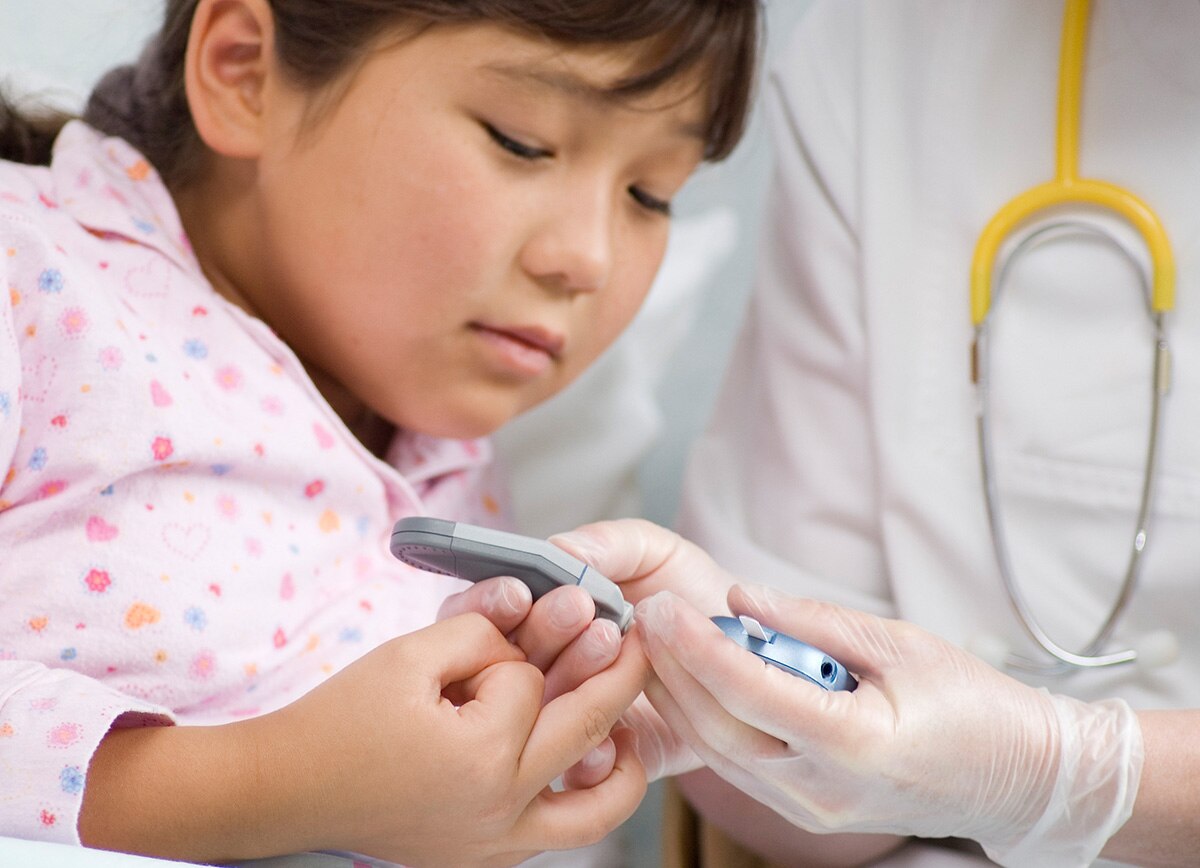 NIDDK researchers found that screening for prediabetes and type 2 diabetes in high-risk, asymptomatic children with overweight or obesity using conventional blood glucose testing is beneficial. Higher levels of glucose measured at routine childhood examinations predicted future health problems related to diabetes, such as kidney and eye diseases. The researchers used data from a 43-year longitudinal study in a southwestern U.S. American Indian community, a population disproportionately affected by diabetes and at higher risk for developing the disease. They found that among participants without known diabetes at baseline, high glucose levels during childhood were associated with future diabetes-related health complications. The results provide direct evidence of the potential benefit of early glucose screening in improving long-term health in children who are at risk for developing diabetes but do not have diabetes symptoms. These screenings could help pediatric care providers intervene early and potentially prevent diabetes and diabetes-related complications. The study was presented at the American Diabetes Association 2023 Scientific Sessions and published in Diabetes Care  in June.
Researchers uncover neural mechanism connecting hunger and stress in mice
NIDDK scientists discovered that the brain uses special networks to switch between two important behaviors: seeking food and protecting from harm. In a new study, the researchers found that in mice, these networks work like a toggle switch, turning on one behavior while suppressing the other. When the mice were hungry, self-preservation behavior was temporarily suppressed, allowing them to focus on finding food. Alternatively, when the mice encountered a threat while eating, their food-seeking behavior became suppressed to allow them to quickly respond to the threat. Understanding how these brain networks function can provide valuable insight into how fear or stress affects appetite, with possible implications for humans. The findings published in Neuron in July.
Medical care dropped among people with diabetes during the pandemic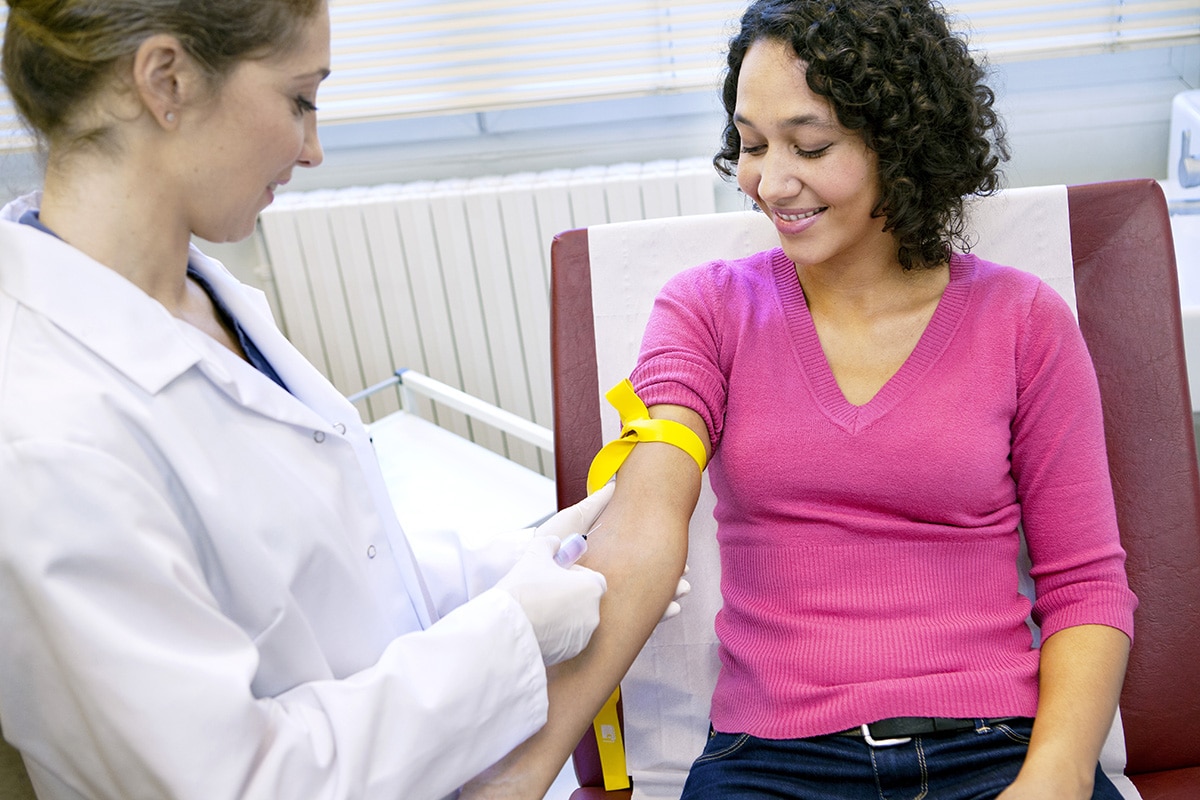 NIDDK research found that more than 20% of people with diabetes delayed medical care during the COVID-19 pandemic, which decreased the likelihood of completing routine testing of their blood glucose (by HbA1c), blood pressure, and cholesterol. These three tests, referred to as ABC tests, are an important component of diabetes care that help both health care professionals assess a person's overall health and people with diabetes better manage their condition. The researchers used data from a nationally representative U.S. sample of people with diabetes participating in the National Health Interview Survey and inquired whether respondents delayed or skipped getting medical care due to the pandemic, then compared rates of routine testing in 2019 (pre-pandemic) and 2021 (during the pandemic). They found that 23% of respondents reported delaying or not receiving necessary medical care in 2021, and ABC testing was significantly lower in 2021 compared to 2019. Additional research is needed to determine if these findings result in increased rates of diabetes complications, and if medical care rates will return to pre-pandemic rates over time. This research was published in BMJ Open Diabetes Research & Care in June.
Unique metabolic subtypes in mothers better predict early childhood obesity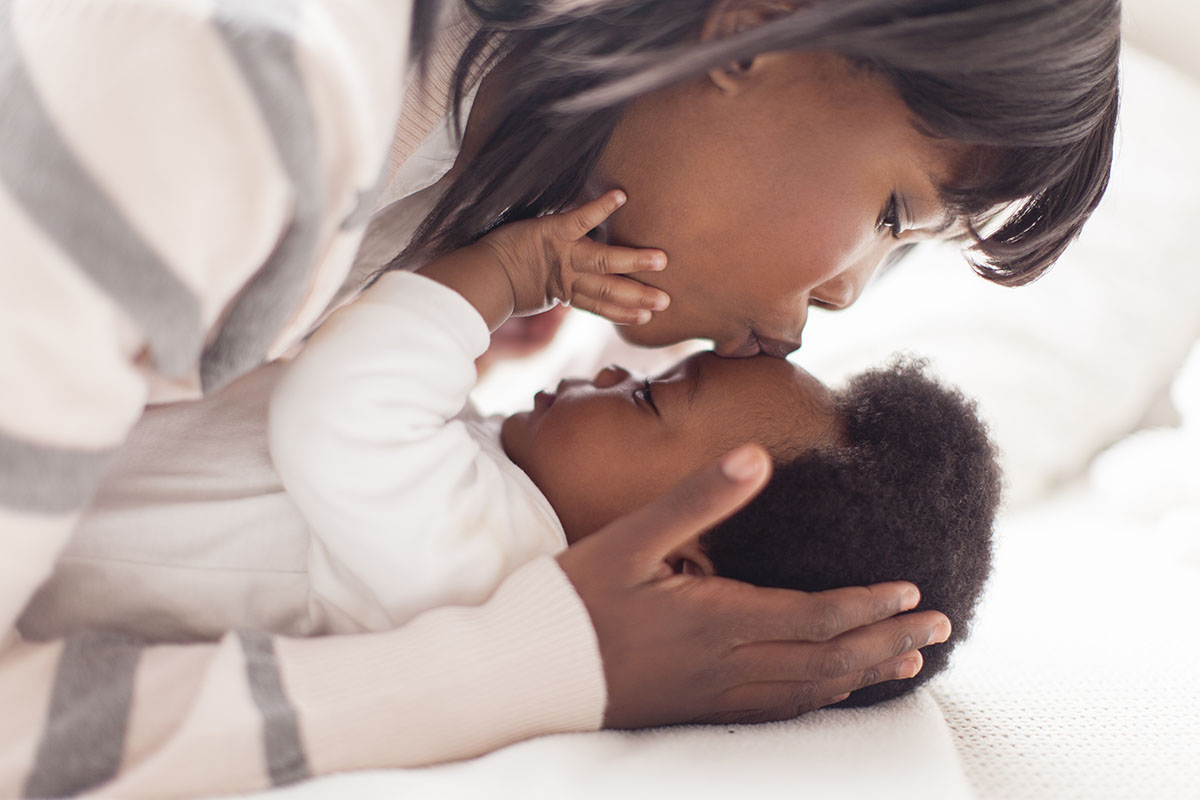 Researchers found that metabolic phenotyping of pregnant women better predicted early childhood obesity in offspring compared to single measurements such as maternal BMI or blood glucose. To develop the metabolic phenotypes, the team used algorithms to identify patterns in the mothers' metabolic measurements using nine different biomarkers related to metabolic health, including glucose, insulin, high-density lipoprotein (HDL) cholesterol, and triglycerides, among 1,325 women participating in the NIDDK-funded Healthy Start Study. This analysis found five distinct metabolic profiles or subgroups, which the team then compared to early life measurements of body fat in the offspring at around 5 years of age. Children born to women in the subgroup with a profile of high levels of insulin resistance and high blood glucose had a 5-fold higher risk of childhood obesity and a 9-fold higher risk of a high fat mass percentage. The estimated risks using the metabolic phenotyping method predicted childhood obesity better than using maternal obesity measured by BMI or a diagnosis of gestational diabetes alone. These results were published in JAMA Network Open in April.
Study finds potential biomarkers for type 1 diabetes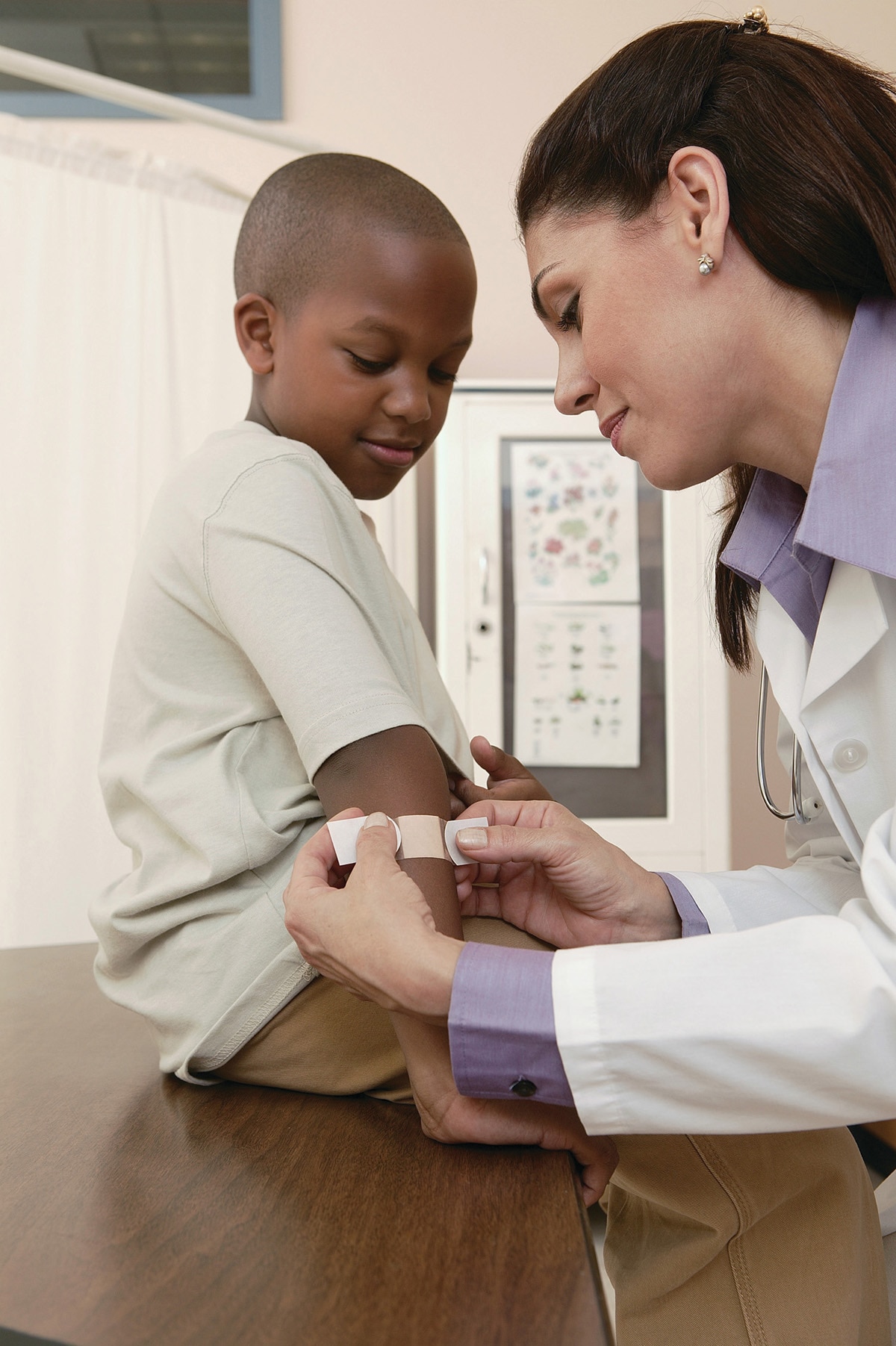 Researchers from The Environmental Determinants of Diabetes in the Young (TEDDY) study, funded by NIDDK, discovered that a panel of proteins found in blood can predict the development of autoantibodies and type 1 diabetes as early as six months in advance of disease onset. The team analyzed two sets of samples from 184 and 990 TEDDY participants, respectively, to identify and validate proteins in the blood that could potentially serve as type 1 diabetes biomarkers. Using machine learning analysis, they then compared the two sets of potential biomarkers to identify, or validate, which ones could predict whether a person would continue to have autoantibodies or would progress to type 1 diabetes by age 6. The study validated a set of 83 proteins in the blood that showed high accuracy to predict type 1 diabetes within six months of diagnosis. The proteins identified were involved in biologic processes involved in type 1 diabetes including immunity development, inflammatory signaling, and others. These results were published in Cell Reports Medicine in June.