NIDDK Director's Update
Fall 2023
Commendations & Commencements
Welcome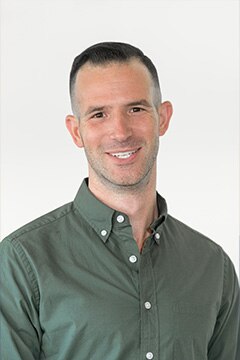 Dr. Michael Eichner joined NIDDK as director of the Laboratory of Animal Sciences Section in the Division of Intramural Research. Prior to joining NIDDK, Eichner was a facility veterinarian with NIH's Division of Veterinary Resources where he oversaw rodent and large animal colonies and ran the ICU service. Eichner is a Diplomate of the American College of Laboratory Animal Medicine, and his research interests include replacement, reduction, and refinement principles in animal models of human disease.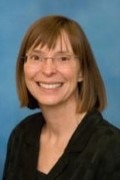 Dr. Debbie Gipson joined NIDDK as the program director for precision clinical trials in the Division of Kidney, Urologic, and Hematologic Diseases. Prior to joining NIDDK, she was a professor of pediatrics and clinician-investigator specializing in pediatric nephrology, epidemiology, and clinical trials, at University of Michigan's School of Medicine.
Congratulations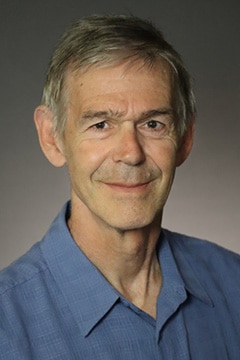 Dr. Adriaan (Ad) Bax, NIH Distinguished Investigator in NIDDK's Laboratory of Chemical Physics, received the 2023 International Society of Magnetic Resonance Prize for pioneering a series of novel nuclear magnetic resonance, or NMR, methods. His work had a major impact on transforming NMR spectroscopy into a powerful, readily accessible, and well-established tool in structural biology, opening opportunities for important advances in the basic understanding of how biological systems work at the molecular level.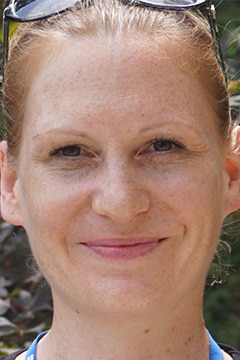 Dr. Astrid Haase, section chief in NIDDK's Laboratory of Cell and Molecular Biology, was recently granted tenure. Haase's research aims to understand a class of molecules responsible for protecting germ cells, acquire valuable insights into how genome databases are maintained, and identify mechanisms that can be harnessed for diagnostics and therapy.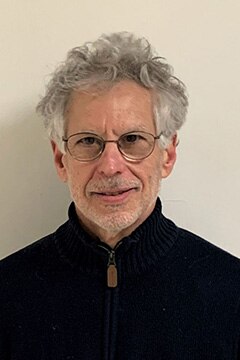 Dr. Mark Levine, section chief in NIDDK's Digestive Disease Branch, was elected as a fellow to the American Society for Nutrition for his rigorous and extensive characterization of vitamin physiology, revealing unanticipated vitamin pathophysiology and opening new paths to prevent and treat disease.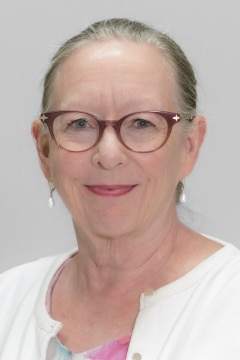 Dr. Lynnette Nieman, senior investigator in NIDDK's Diabetes, Endocrinology, & Obesity Branch, was awarded the Endocrine Society's Sidney H. Ingbar Distinguished Service Award for her service as president of the Society and chair of its Strategic Plan and Governance Task Forces, and for her contributions to knowledge and treatment of disorders of female reproduction and hypercortisolism.
A Fond Farewell
Dr. Julie Barthold, program director for clinical and translational research in women's urology, pediatric urology, and neurourology, retired from NIDDK's Division of Kidney, Urologic, and Hematologic Diseases. Her program management responsibilities also included genetic and genomic studies of benign diseases of the bladder and urinary tract in adults such as urinary incontinence, overactive and underactive bladder, neurogenic bladder dysfunction, and urinary tract infections. Additionally, she served as project scientist for the Prevention of Lower Urinary Tract Symptoms Research Consortium and the Urology Centers Program and oversaw the Stimulating Urology Interdisciplinary Team Opportunity Research program.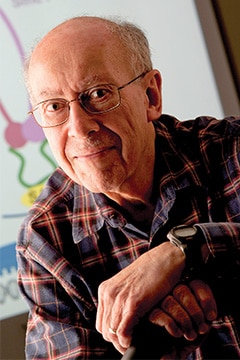 Dr. Gary Felsenfeld, NIH Distinguished Investigator and Scientist Emeritus, retired in June after serving more than 60 years at NIDDK. Felsenfeld studied physical chemistry with world-renowned chemist, Linus Pauling, before joining the Public Health Service in 1956, where he worked at the National Institute of Mental Health studying polynucleotides. There, he played a role in discovering the first triple-stranded nucleic acid molecule. Felsenfeld then joined NIDDK's newly formed Laboratory of Molecular Biology, which shared in the discovery of the first erythroid-specific transcription factor. In 1976, he was inducted into the National Academy of Sciences and became chief of the Laboratory of Molecular Biology in the late 1990s. Over the next decade, he began investigating chromatin boundary regions, which eventually resulted in the identification of the protein CTCF as a major genomic boundary protein. This discovery led to research on long-range interactions in the nucleus that affect insulin regulation in human pancreatic cells.
Dr. Marvin Gershengorn, chief of NIDDK's Laboratory of Endocrinology and Receptor Biology, retired in June after 25 years of valued research to NIDDK. Gershengorn was a leader in his field, where he studied the structure and function of cell receptors. He worked to better understand how hormones produced in the brain and pituitary gland interact to control cell function in the thyroid gland and nervous system. His work has helped guide further research on the development of drugs for the treatment of endocrine and neurologic diseases.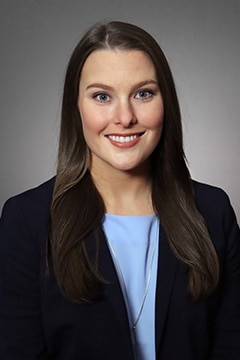 Dr. Victoria Spruance, program director in the Division of Kidney, Urologic, and Hematologic Diseases (KUH) has left NIDDK. Spruance joined KUH as a Presidential Management Fellow in 2018. Her research portfolio included grants spanning basic and translational research on the neural control of kidney, urologic, and hematologic functions in health and disease. As a Training Program Director, Spruance developed the "Institutional Network Awards for KUH Research Training," which replaced KUH's participation in the Kirschstein National Research Service Award Institutional Research Training Grant program. She was also responsible for overseeing the Division's R25 and R13 programs and served as the KUH liaison for the Office of Minority Health Research Coordination Diversity Supplement Program.
In Memoriam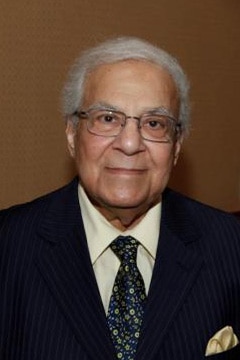 Dr. Shaul Massry, longtime NIDDK grantee, died April 11. Dr. Massry was professor emeritus of Medicine, Physiology and Biophysics at the Keck School of Medicine, University of Southern California, where he also served as chief of the Nephrology Division from 1974 to 2000. He will be remembered for his clinical work on calcium and phosphate metabolism in patients with kidney disease, and for his explorations of parathyroid hormone as a putative uremic toxin. Among Dr. Massry's honors are the National Kidney Foundation's (NKF) David Hume Memorial Award, the highest honor given to a distinguished scientist-clinician in the field of kidney and urologic diseases. Dr. Massry also served as NKF's president in the early 1990s, published more than 600 scientific papers and 111 book chapters, and edited 32 books.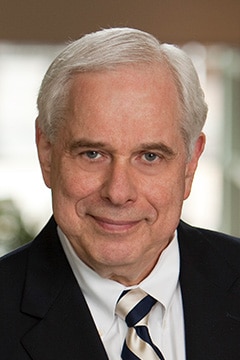 Dr. Robert Sherwin, endocrinologist and longtime NIDDK grantee, died in March. Dr. Sherwin was the C.N.H Long Professor of Medicine in Endocrinology, Emeritus, at the Yale School of Medicine where he served as director of the Yale Center for Clinical Investigation, and later, Yale's NIDDK-supported Diabetes Research Center. Dr. Sherwin began his research career as a clinical associate in carbohydrate metabolism at the Clinical Physiology Branch of the Gerontology Research Center at NIH's National Institute of Aging. There, he was assigned to design and develop the euglycemic hyperinsulinemic clamp – a technique that has had an enormous impact on the field of diabetes and remains the most widely accepted method for quantifying insulin sensitivity. Dr. Sherwin's lifelong commitment to service involves being past president of the American Diabetes Association, and serving on editorial boards for several journals, numerous NIDDK peer review panels, and an FDA Advisory Committee. Dr. Sherwin was also a dedicated mentor who inspired the careers of many outstanding researchers.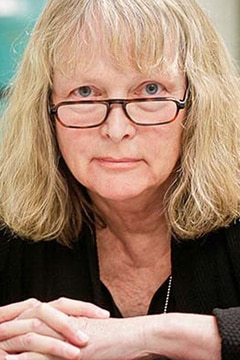 Dr. Beverly Torok-Storb, former NIDDK Advisory Council member, died May 5. Dr. Torok-Storb was an expert in hematopoietic stem cell biology and bone marrow transplant. Her first NIH award was an individual postdoctoral fellowship (F32), supported by the National Institute of Arthritis, Metabolism, and Digestive Diseases – a forbear Institute in NIDDK's evolution. Dr. Torok-Storb also led the NIDDK-funded Center for Excellence in Molecular Hematology at the Fred Hutchinson Cancer Center since 1999. She was extremely proud of developing the Summer Highschool Internship Program at Fred Hutchinson, an internship for students from underrepresented backgrounds to learn in biomedical labs at the medical school. The program had more than 400 applications last year.