Kristin M. Abraham, Ph.D.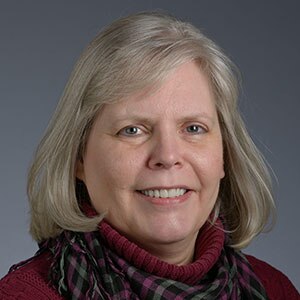 The role of inflammation in the pathophysiology of metabolic disease and the use of mouse models in metabolic phenotyping
Responsibilities & Activities
My grant portfolios consist of studies that define the role of the immune response in metabolic dysfunction and type 2 Diabetes, and projects that develop and validate the utility of new animal models for basic and preclinical research in diabetes, endocrinology and metabolic diseases.
Research Programs
Metabolic Pathways
Studies on the pathways that are involved in intermediary metabolism as they impact endocrine and metabolic diseases.
Pathophysiology of Diabetes & Metabolic Disease
Basic and clinical research that addresses the pathophysiology of metabolic diseases, including type 1 and type 2 diabetes.
Committees & Working Groups
NIDDK-DEM Translational Working Group, Member
NIDDK-DEM Complications Working Group, Member
Select Experience
Assistant Professor, University of Maryland School of Medicine, 1991-2001
Postdoctoral Fellowship, University of Washington, 1987-1991
Ph.D., University of Texas Health Science Center-San Antonio, 1987