Miranda Broadney, M.D., M.P.H.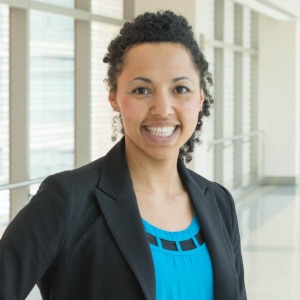 Pediatrics, Pediatric Endocrinology, Clinical Management of Diabetes Mellitus, Insulin Resistance, Pediatric Obesity
Responsibilities & Activities
I provide administrative and scientific oversight for clinical studies on the diagnosis, management and treatment of diabetes mellitus. Within this role, I direct the Type 1 Diabetes Therapeutics Program which focuses on applications studying the clinical management of type 1 diabetes in youth and adults. This program includes observational and clinical intervention applications studying glycemia, acute events related to T1D, diabetes distress, and/or dissemination and implementation of emerging diabetes evidence-based medicine. This includes insulin regimens, as well as the use of other approved glucose-lowering medications and thechnologies that might be used as an adjunct to insulin and lifestyle modifications (e.g., nutritional approaches, physical activity regimens, behavioral interventions) to achieve good glycemic control or improve other T1D outcomes. These other outcomes include the entire spectrum and patient reported outcomes, metrics of quality of life, and aspects of disparities and health equity in T1D.
Additionally, I provide administrative and scientific support for the Glycemic Observation and Metabolic Outcomes in Mothers and Offspring (GO MOMs) and the Understanding the Pathophysiology in Youth Onset T2D consortia. I also provide clinical support as a practicing pediatric endocrinologist within the Pediatric Endocrine Training Program Fellow's Clinic at the NICHD, NIH Clinical Center.
Research Programs
Clinical Research in Type 1 Diabetes
Determinants, etiology, progression, prevention, and treatment of type 1 diabetes in children and adults.
Diabetes: Treatment, Prevention, & Complications
The Diabetes: Treatment, Prevention, and Complications Program supports both basic and clinical studies aimed at addressing the prevention, treatment and pathophysiology of type 1 and type 2 diabetes across the lifespan.
Pathophysiology of Diabetes & Metabolic Disease
Basic and clinical research that addresses the pathophysiology of metabolic diseases, including type 1 and type 2 diabetes.
Committees & Working Groups
Clinical Advancement based on Research Evidence (CARE), Member
Growth and Advancement of Researchers in Diabetes & Endocrinology (GARDEN), Co-Chair
NIDDK Obesity Research Working Group, Member
Select Experience
Assistant Professor, University of Maryland, Baltimore, 2019-2020
Program Director, Pediatric Endocrinology Training Program, NICHD, NIH, 2018-2019
Staff Clinician, NICHD, NIH, 2018-2019