Diana Cummings, Ph.D.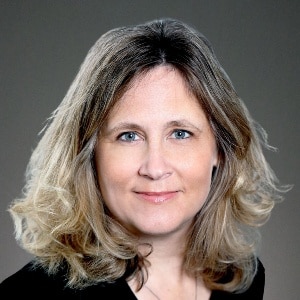 Gut-Brain Interactions in Nutrition and Obesity; Nutrient Sensing; Gastrointestinal Interoception; Neurobiology of Nausea and Vomiting
Responsibilities & Activities
As a program director in the Division of Digestive Disease and Nutrition at NIDDK, I support basic and translational research on bidirectional pathways and communication between the brain and gastrointestinal system that contribute to the regulation of food intake, nutrient sensing, and obesity in the context of gastrointestinal disorders. This portfolio encompasses research on central, autonomic, and bloodborne pathways, gastrointestinal interoception, and gut-brain-microbiome interactions involved in feeding behavior, digestive disorders, and the development of obesity. I also oversee Career Development ("K") awards related to digestive diseases, nutrition, and obesity that include a neurobiology or neurogastroenterology focus.
Research Programs
Gastrointestinal Neurobiology
NIDDK research programs on gastrointestinal neurobiology.
Metabolism, Energy Balance & Obesity
Basic studies in non-human animals related to the neural control of energy balance and weight gain, loss and maintenance.
Neurobiology of Obesity
Neurobiology of energy homeostasis and peripheral metabolism. Basic studies on homeostatic and non-homeostatic contributions to obesity and type 2 diabetes.
Committees & Working Groups
NIDDK Obesity Research Working Group, Member
NIDDK Training Program Directors Committee, Member
Foundational Nutrition Science Working Group, Member
Select Experience
Scientific Review Officer, Scientific Review Branch, National Institute of Neurological Disorders and Stroke (NINDS), NIH, 2019-2022
Health Program Specialist, Repair & Plasticity Cluster, Division of Neuroscience, NINDS, NIH, 2013-2019
Research Fellow, Developmental Neural Plasticity Section, Division of Intramural Research, NINDS, NIH, 2010-2013
Postdoctoral Fellow, Department of Anatomy & Neurobiology, University of Maryland School of Medicine, 1997-2000
Ph.D., University of Virginia, 1997