Christine Maric-Bilkan, Ph.D.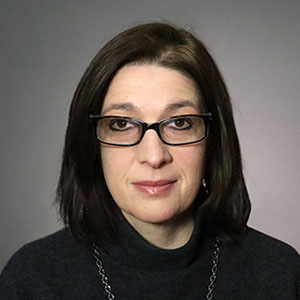 Basic Science PKD; Diabetic Kidney Disease; Kidney Centers; Sex and Gender Differences; Kidney and Urology Fellowships
Responsibilities & Activities
I oversee basic research related to polycystic kidney disease and research including PKD Research and Translation Centers.
My interests also include sex/gender differences in renal pathophysiology.
Research Programs
Diabetic Kidney Disease
The mechanisms and pathophysiology underlying diabetic nephropathy and its progression.
Kidney Disease Centers
Enhancing the effectiveness of research related to nephrology by encouraging collaboration among investigators from relevant disciplines.
Polycystic Kidney Disease
Research on renal injury from cyst growth that occurs in PKD.
Select Experience
Program Officer, NIH/NHLBI, 2013-2018
Associate Professor, University of Mississippi Medical Center, 2008-2013
Assistant Professor, Georgetown University Medical Center, 2001-2008
Research Officer, Renal physiology/Anatomy and Cell Biology, University of Melbourne, 1997-2001
PhD, Renal physiology/Anatomy and Cell Biology, University of Melbourne, 1993-1997