Susan R Mendley, M.D.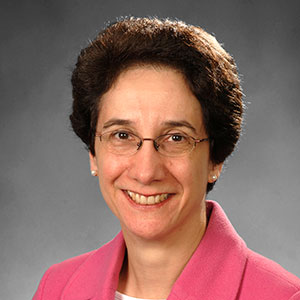 Kidney Pediatrics; Kidney Centers; Chronic Kidney Disease; and Polycystic Kidney Disease
Responsibilities & Activities
I oversee research related to acute and chronic kidney diseases that affect children, including congenital and acquired renal disorders, through individual research studies and the Pediatric Centers of Excellence. In addition to progressive loss of renal function, these diseases impact growth, development, and lifelong potential for full rehabilitation.
My responsibilities also involve the scientific and programmatic management of single site and multi-institutional studies of chronic kidney disease in adults, including basic, translational, and clinical research in CKD.
Further, I oversee polycystic kidney disease research including PKD Research and Translation Centers.
Select Experience
Division Chief, Pediatric Nephrology/Associate Professor of Pediatrics and Medicine, University of Maryland School of Medicine, 1999-2017