Kidney Clinical Research & Epidemiology
Advances clinical studies and epidemiologic research on renal disease.
The Kidney Clinical Research and Epidemiology program advances clinical studies and epidemiologic research on kidney disease. The portfolio encompasses the development and analysis of large, national surveillance databases, cross-sectional surveys, prospective observational studies, case-control studies, randomized controlled clinical trials, and pragmatic trials, and randomized controlled clinical trials to evaluate and treat kidney disease. Key areas of interest include research programs to prevent disease, identifying and validating markers of early disease, and identification of risk factors for morbidity and mortality. Randomized clinical trials are also conducted to test new therapies to prevent the progression of renal disease and its associated illnesses, such as cardiovascular disease.
Recent Funding Opportunities
View More Recent Funding Opportunities
Addressing the Impact of Syndemics on the Health of People with HIV and Diseases and Conditions within the Missions of NIDDK and NHLBI (R01 Clinical Trial Optional)

Federated Biobanking resource for the Down Syndrome Cohort Study Program (DS-CDP) across the lifespan for the INCLUDE Project (U24 Clinical Trial Not Allowed)

Down Syndrome Clinical Cohort Coordinating Center (DS-4C) for the INCLUDE Project (INvestigation of Co-occurring conditions across the Lifespan to Understand Down syndromE) (U54 Clinical Trial Not Allowed)

NIAID and NIDDK Research Opportunities for New and "At-Risk" Investigators to Promote Workforce Diversity (R01 Clinical Trial Optional)

Ruth L. Kirschstein National Research Service Award (NRSA) Individual Predoctoral Fellowship to Promote Diversity in Health-Related Research (Parent F31-Diversity)
View More Recent Funding Opportunities
Laboratory and Health IT Working Groups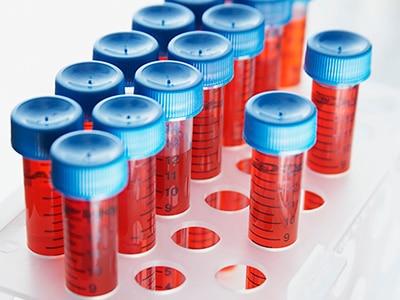 The Laboratory Working Group includes a cross section of leading experts in the clinical laboratory community. The group works to improve laboratory measurement for kidney disease.
The Health Information Technology Working Group works to enable and support the widespread interoperability of data related to kidney health among healthcare software applications to optimize CKD detection and management.
Related Links
NIDDK carries forward the activities developed under NKDEP to meet ongoing need.

View related clinical trials from ClinicalTrials.gov.

Study sections conduct initial peer review of applications in a designated scientific area. Visit the NIH's Center for Scientific Review website to search for study sections.
---
Research Resources
NIDDK makes publicly supported resources, data sets, and studies available to researchers to accelerate the rate and lower the cost of new discoveries.
Ancillary Studies to Major Ongoing Clinical Studies to extend our knowledge of the diseases being studied by the parent study investigators under a defined protocol or to study diseases and conditions not within the original scope of the parent study but within the mission of the NIDDK.
NIDDK Central Repository for access to clinical resources including data and biospecimens from NIDDK-funded studies.
NIDDK Information Network (dkNET) for simultaneous search of digital resources, including multiple datasets and biomedical resources relevant to the mission of the NIDDK.
Additional Research Programs
Training
NIDDK supports the training and career development of medical and graduate students, postdoctoral fellows, and physician scientists through institutional and individual grants.
Learn about NIDDK Research Training Programs
Diversity
The NIDDK offers and participates in a variety of opportunities for trainees and researchers from communities underrepresented in the biomedical research enterprise. These opportunities include travel and scholarship awards, research supplements, small clinical grants, high school and undergraduate programs, and a network of minority health research investigators.
Learn about NIDDK Diversity Programs
Small Business
NIDDK participates in the Small Business Innovation Research (SBIR) and Small Business Technology Transfer (STTR) programs. These programs support innovative research conducted by small businesses that has the potential for commercialization.
Learn about NIDDK Small Business Programs
Human Subjects
NIDDK provides funding for pivotal clinical research, from preliminary clinical feasibility to large multi-center studies.
Learn about Human Subjects Research
Translational
NIDDK provides funding opportunities and resources to encourage translation of basic discoveries into novel therapeutics.
Learn about NIDDK Translational Research Opportunities
NIH Common Fund

Learn about current projects and view funding opportunities sponsored by the NIH Common Fund.

Planning to Apply? Register Early