Tracy Rankin, Ph.D., M.P.H.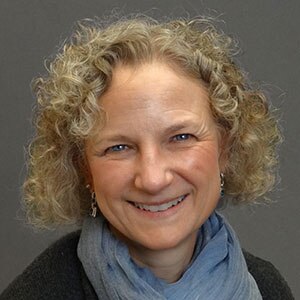 Kidney and Urology Training; Diabetic Uropathy; Urology Molecular Endocrinology
Responsibilities & Activities
As director of Career Development and Training for Kidney and Urologic Diseases, I oversee a portfolio that includes Career Development Awards (Ks), and Institutional Research Service (T32) awards in kidney and urology. These awards support early training in both basic and clinical research related to kidney and benign urologic diseases. They help clinicians and scientists who are pursuing academic careers make the transition to independence. I manage the Developmental Grant Program (R03), which supports awardees as they begin their independent research programs. I manage research studies under the Diabetic Urologic Disease and Urologic Molecular Endocrinology program, and I am the also the program officer for the Chronic Renal Insufficiency Cohort (CRIC).
Research Programs
Diabetic Urologic Disease
The mechanisms and pathophysiology underlying diabetic uropathy and its progression.
Urology Basic Research
The mechanisms and pathophysiology underlying noncancerous urologic disease and its progression.
Committees & Working Groups
Federal Liaison to American Society of Nephrology Workforce Committee, Ex Officio Member
Program Leadership Committee, Co-Chair
Select Experience
Program Director, NIDDK, NIH, 2008-Present
Program Director, NICHD, NIH, 2001-2007
Staff Fellow, NIDDK, NIH, 1994-2001
M.P.H., The George Washington Unversity, 2016
Ph.D., Vanderbilt University, 1990