Diabetes in America, 2nd Edition
Jan. 1995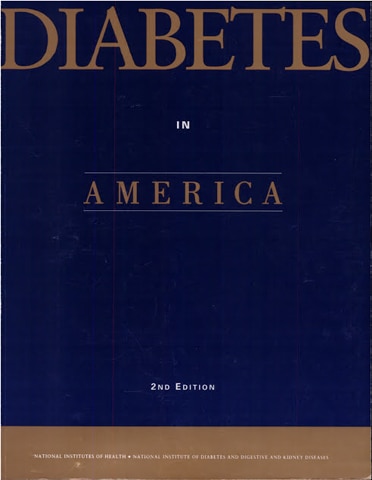 Diabetes in America, 2nd Edition, is a compilation and assessment of epidemiologic, public health, and clinical data on diabetes and its complications in the United States. It was published by the National Diabetes Data Group of the National Institute of Diabetes and Digestive and Kidney Diseases, National Institutes of Health in 1995. The book contains 36 chapters organized in five areas:
the descriptive epidemiology of diabetes in the United States based on national surveys and community-based studies, including prevalence, incidence, sociodemographic and metabolic characteristics, risk factors for developing diabetes, and mortality

the myriad complications that affect patients with diabetes

characteristics of therapy and medical care for diabetes

economic aspects, including health insurance and health care costs

diabetes in special populations, including African Americans, Hispanics, Asian and Pacific Islanders, American Indians and Alaska Natives, and pregnant women.
A new report, Diabetes in America, 3rd Edition, is also available.
Related Reports