Kidney Research National Dialogue (KRND) Summary
Jan. 2015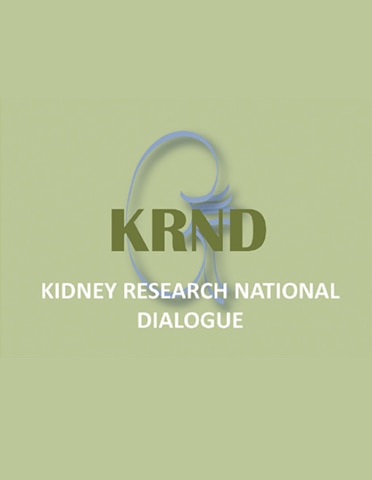 The Kidney Research National Dialogue (KRND) sought to identify important research questions or objectives, which if answered, would improve our understanding of kidney function, and aid in the prevention, treatment, and even reversal of kidney disease. KRND originated from a desire to gather input from anyone with a stake in kidney research, and to facilitate community-wide strategic planning discussions. KRND consisted of two phases.
Phase I
KRND launched an open access interactive website for participants to post critical questions or objectives, and comment on other's posts and prioritize submissions. Authors categorized their ideas into specific topic areas:
Acute Kidney Injury (AKI);
Normal Biology, Development, and Physiology;
Chronic Kidney Disease (CKD);
Diabetic Nephropathy, End Stage Renal Disease (ESRD);
Glomerulosclerosis/Inflammation;
Hypertension;
Translation;
Polycystic Kidney Disease (PKD); and
Training.
More than 1600 participants from 30+ countries posted over 300 ideas and 500 comments covering all areas of kidney research. To view all postings and comments from Phase I, please see the KRND archived posts and comments (PDF, 1.53 MB)
Phase II
KRND invited recognized experts to participate in one of 12 Phase II topic-specific working groups. Each group was charged with fully assessing the KRND postings from Phase I, identify research gaps, and develop a potential strategy for moving the field forward. Their recommendations were incorporated in the following commentaries published in the Clinical Journal of the American Society of Nephrology.
We hope that the KRND constitutes a cohesive, integrated vision of future research opportunities to be pursued by the kidney research community and supported by the NIDDK through workshops and initiatives. NIDDK thanks all contributors to the KRND for your efforts.
The KRND was developed and implemented by staff from the Division of Kidney, Urologic, and Hematologic Diseases and directed by Dr. Krystyna Rys-Sikora.