Treatment for Diverticular Disease
In this section:
How do doctors treat diverticulosis?
The goal of treating diverticulosis is to prevent the pouches from causing symptoms or problems. Your doctor may recommend the following treatments.
High-fiber diet
Although a high-fiber diet may not prevent diverticulosis, it may help prevent symptoms or problems in people who already have diverticulosis. A doctor may suggest that you increase fiber in your diet slowly to reduce your chances of having gas and pain in your abdomen. Learn more about foods that are high in fiber.
Fiber supplements
Your doctor may suggest you take a fiber product such as methylcellulose (Citrucel) or psyllium (Metamucil) one to three times a day. These products are available as powders, pills, or wafers and provide 0.5 to 3.5 grams of fiber per dose. You should take fiber products with at least 8 ounces of water.
Medicines
Some studies suggest that mesalazine (Asacol) taken every day or in cycles may help reduce symptoms that may occur with diverticulosis, such as pain in your abdomen or bloating. Studies suggest that the antibiotic rifaximin (Xifaxan) may also help with diverticulosis symptoms.
Probiotics
Some studies show that probiotics may help with diverticulosis symptoms and may help prevent diverticulitis.5 However, researchers are still studying this subject. Probiotics are live bacteria like those that occur normally in your stomach and intestines. You can find probiotics in dietary supplements—in capsule, tablet, and powder form—and in some foods, such as yogurt.
For safety reasons, talk with your doctor before using probiotics or any complementary or alternative medicines or medical practices.
How do doctors treat diverticular bleeding?
Diverticular bleeding is rare. If you have bleeding, it can be severe. In some people, the bleeding may stop by itself and may not require treatment. However, if you have bleeding from your rectum—even a small amount—you should see a doctor right away.
To find the site of the bleeding and stop it, a doctor may perform a colonoscopy. Your doctor may also use a computerized tomography (CT) scan or an angiogram to find the bleeding site. An angiogram is a special kind of x-ray in which your doctor threads a thin, flexible tube through a large artery, often from your groin, to the bleeding area.
Colon resection
If your bleeding does not stop, a surgeon may perform abdominal surgery with a colon resection. In a colon resection, the surgeon removes the affected part of your colon and joins the remaining ends of your colon together. You will receive general anesthesia for this procedure.
In some cases, during a colon resection, it may not be safe for the surgeon to rejoin the ends of your colon right away. In this case, the surgeon performs a temporary colostomy. Several months later, in a second surgery, the surgeon rejoins the ends of your colon and closes the opening in your abdomen.
How do doctors treat diverticulitis?
If you have diverticulitis with mild symptoms and no other problems, a doctor may recommend that you rest, take oral antibiotics, and follow a liquid diet for a period of time. If your symptoms ease after a few days, the doctor will recommend gradually adding solid foods back into your diet.
Severe cases of diverticulitis that come on quickly and cause complications will likely require a hospital stay and involve intravenous (IV) antibiotics. A few days without food or drink will help your colon rest.
If the period without food or drink is longer than a few days, your doctor may give you an IV liquid food mixture. The mixture contains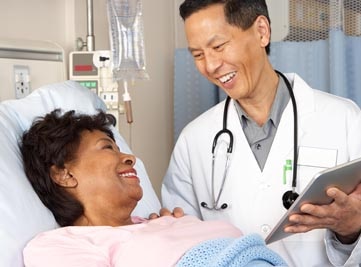 How do doctors treat complications of diverticulitis?
Your doctor may recommend the following to treat complications of diverticulitis:
Abscess
Your doctor may need to drain an abscess if it is large or does not clear up with antibiotics.
Perforation
If you have a perforation, you will likely need surgery to repair the tear or hole. Additional surgery may be needed to remove a small part of your colon if the surgeon cannot repair the perforation.
Peritonitis
Peritonitis requires immediate surgery to clean your abdominal cavity. You may need a colon resection at a later date after a course of antibiotics. You may also need a blood transfusion if you have lost a lot of blood. Without prompt treatment, peritonitis can be fatal.
Fistula
Surgeons can correct a fistula by performing a colon resection and removing the fistula.
Intestinal obstruction
If your large intestine is completely blocked, you will need emergency surgery, with possible colon resection. Partial blockage is not an emergency, so you can schedule the surgery or other corrective procedures.
References
Last Reviewed May 2016