Diverticular Disease
View or Print All Sections
Diverticulosis is a condition that occurs when small pouches, or sacs, form and push outward through weak spots in the wall of your colon. In diverticulitis, one or a few of the pouches in the wall of your colon become inflamed.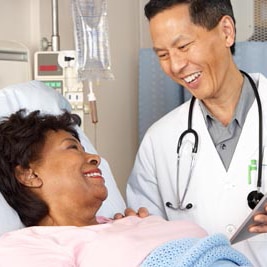 Most people with diverticulosis do not have symptoms. Symptoms may include constipation, diarrhea, abdominal pain, or bloating. Diverticulitis most often causes abdominal pain, which is usually severe. Experts are not sure what causes these conditions.
Your doctor may notice pouches in your colon wall while performing tests for other reasons. If you have symptoms that suggest diverticulosis or diverticulitis, your doctor may ask about your medical history and perform a physical exam and tests.
Treatments for diverticulosis include fiber, medicines, and probiotics. Treatments for diverticulitis include rest, oral antibiotics, and a liquid diet. If your diverticulitis causes problems, you may need additional treatments.
If you have diverticulosis or if you have had diverticulitis in the past, your doctor may recommend eating more foods that are high in fiber. Some of the best sources of fiber include fruit; vegetables, particularly starchy ones; and whole grains.
The National Institute of Diabetes and Digestive and Kidney Diseases (NIDDK) and other components of the National Institutes of Health (NIH) conduct and support research into many diseases and conditions.