Definition & Facts for Erectile Dysfunction
In this section:
What is erectile dysfunction?
Erectile dysfunction (ED) is a condition in which you are unable to get or keep an erection firm enough for satisfactory sexual intercourse. ED can be a short-term or long-term problem. You have ED when you
can get an erection sometimes, but not every time you want to have sex
can get an erection, but it does not last long enough for fulfilling or satisfactory sex
are unable to get an erection at any time
Health care professionals, such as primary care providers and urologists, often can treat ED. Although ED is very common, it is not a normal part of aging. Talk with a health care professional if you have any ED symptoms. ED could be a sign of a more serious health problem.
You may find it embarrassing and difficult to talk with a health care professional about ED. However, remember that a healthy sex life can improve your quality of life and is part of a healthy life overall. Health care professionals, especially urologists, are trained to speak to people about many kinds of sexual problems.
Does erectile dysfunction have another name?
ED is sometimes called impotence, but health care professionals use this term less often now so it won't be confused with other, nonmedical meanings of the word.
How common is erectile dysfunction?
ED is very common. It affects about 30 million men in the United States.1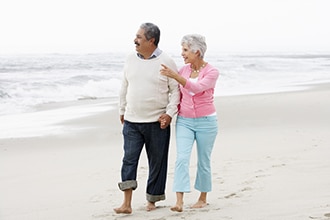 Who is more likely to develop erectile dysfunction?
You are more likely to develop ED if you
are older
have certain diseases or conditions
take certain medicines
have certain psychological or emotional issues
have certain health-related factors or behaviors, such as overweight or smoking
Read about how certain factors can cause or contribute to ED.
What are the complications of erectile dysfunction?
Complications of ED may include
an unfulfilled sex life
a loss of intimacy between you and a partner, resulting in a strained relationship
depression, anxiety, and low self-esteem
being unable to get a partner pregnant
Depression, anxiety, and low self-esteem can also contribute to ED, creating a cycle of health problems.
References
Last Reviewed July 2017