NIDDK Director's Update
Fall 2011
Director's Note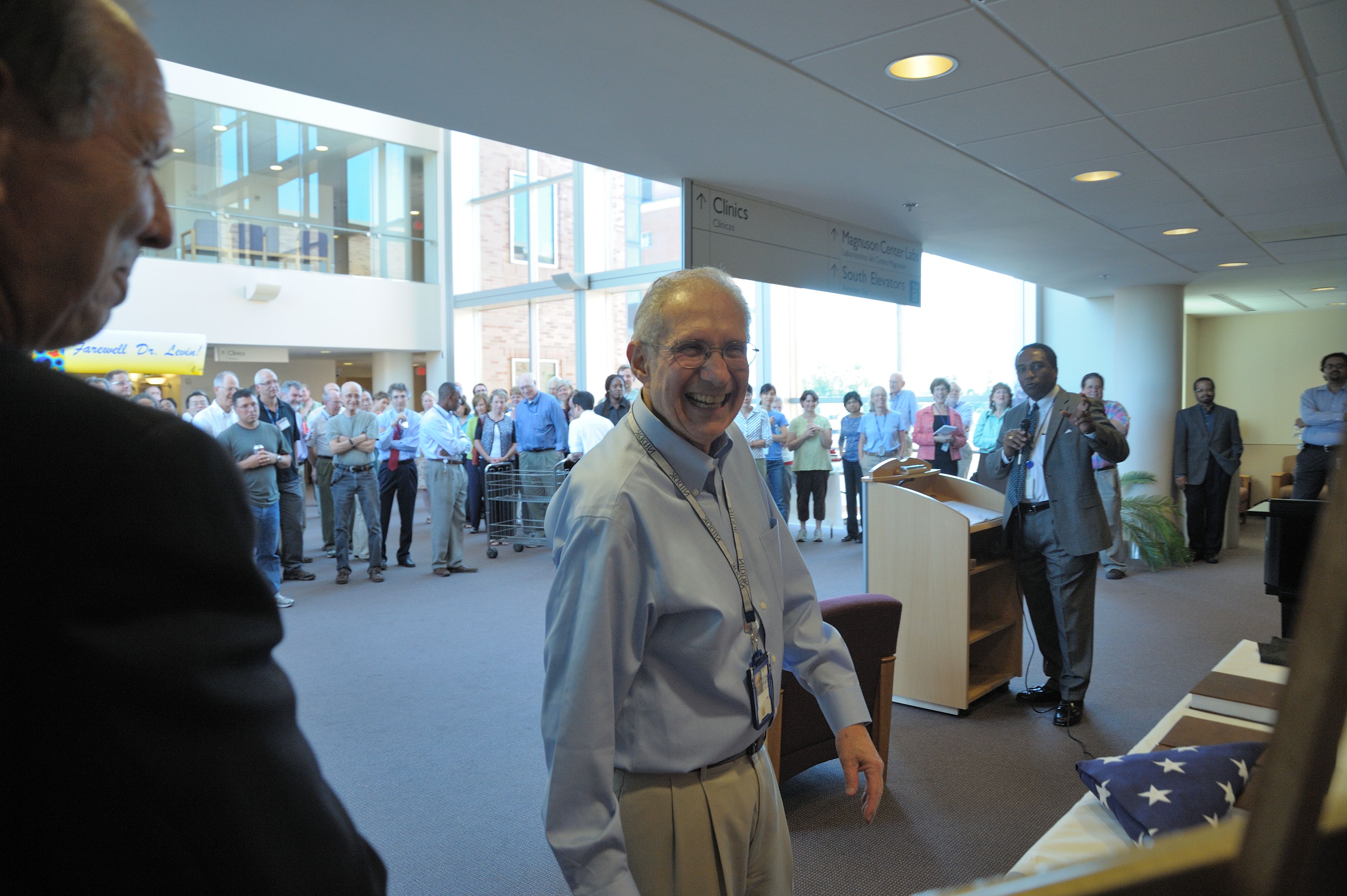 When I began working as a fellow at the National Institutes of Health, I'd recently finished my medical residency. I planned to stay a few years and then move on to an academic institution to continue my research. However, I found so many opportunities at NIH, from the potential to do clinical, translational, and basic research to the vast human resources—talented and diverse researchers and staff whom I was able to work with and learn from. With such abundant opportunities to grow as a researcher and to serve the public, I never left.
I'm one among many. Dr. Ira Levin, the NIDDK scientific director, is the model of what an NIH career can be. Ira retired in July after nearly 48 years at NIH. He began as a guest researcher in 1963 and went on to publish hundreds of scientific papers, breaking new ground again and again in his field of spectroscopy and earning awards and the admiration of his colleagues along the way. He also led the intramural program with modesty and unpretentiousness. Through tight budgets and difficult decisions, he was the epitome of grace under pressure.
Just as NIH provides opportunities to grow a career, it also offers experiences to begin one, exposing young people to the excitement of scientific discovery and the potential of a research profession. As you can read in the stories below, NIDDK's STEP-UP program enables high school and undergraduate students from groups underrepresented in medical research to get a taste of the scientific process through laboratory research and a symposium where they present and defend their work to their peers and NIDDK staff.
As well, NIDDK's Medical Student Summer Research Program in Diabetes is attracting increasing numbers of medical students to consider a career doing research on diabetes and its complications, by pairing them with investigators at the forefront of their field for a summer of hands-on research.
These opportunities—among many others, from the beginning through the culmination of a career—are part of a continuum of experiences that NIDDK, as part of NIH, provides to help nurture medical scientists to become contributors to research in groundbreaking ways, ways that help people lead healthier lives.
In good health,
Dr. Griffin P. Rodgers, M.D., M.A.C.P.
Director, National Institute of Diabetes and Digestive and Kidney Diseases