NIDDK Director's Update
Fall 2011
Health Information Updates
STEP-UP advances ambitions, careers for diverse students
By Kristina Rankine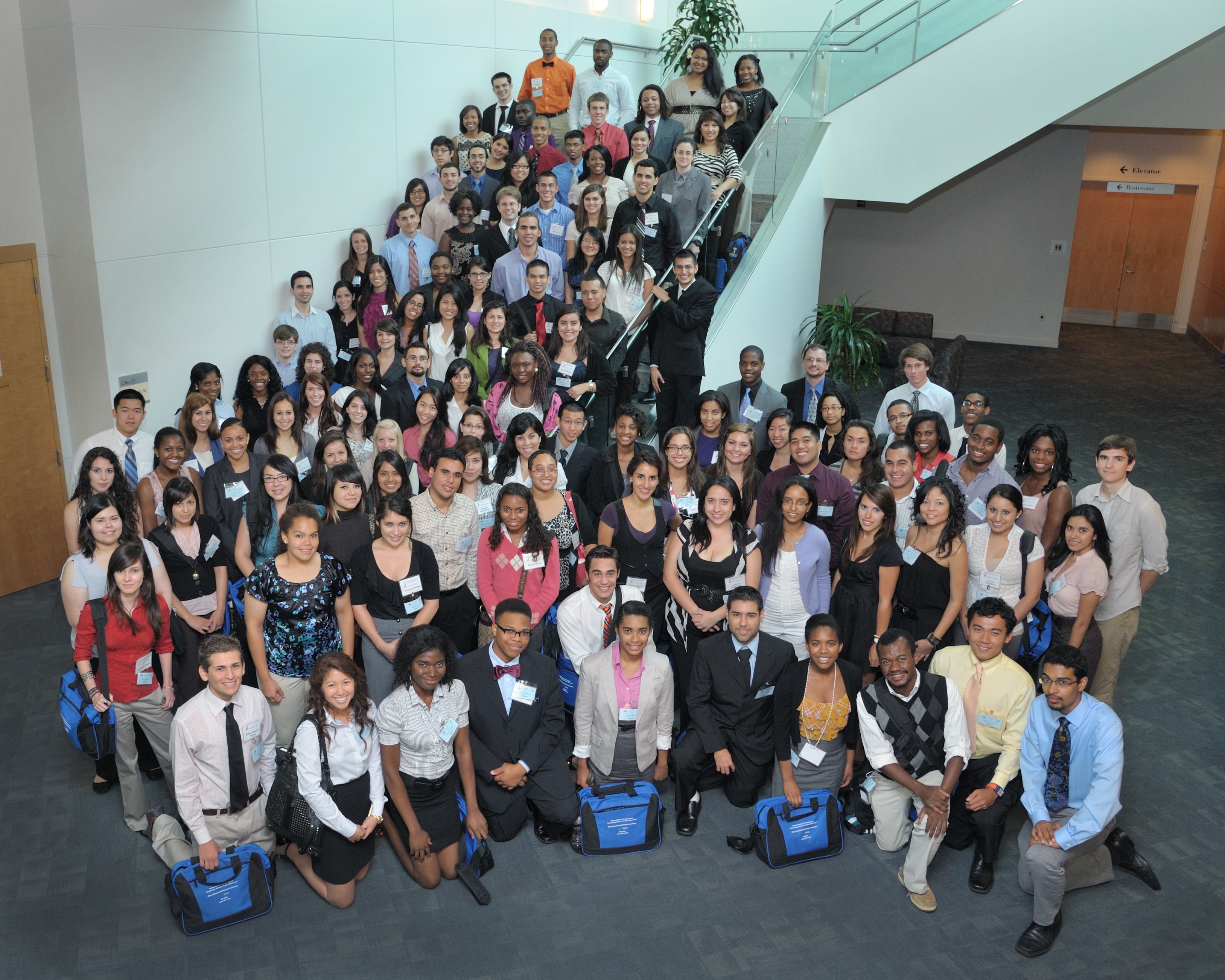 Editor's Note: Georgia Southern University student Kristina Rankine was among the 230 students participating in this year's NIDDK Short-term Education Program for Underrepresented Persons, or STEP-UP. The national program aims to give summer research experiences within NIDDK mission areas to talented high school and undergraduate students from groups underrepresented in the medical sciences, including people from disadvantaged backgrounds, people from underrepresented ethnic and racial groups, and people with disabilities. Here, Rankine discusses the opportunities STEP-UP has enabled for her.
Participating in STEP-UP helped me develop as a research scientist, and gave me the opportunity to broaden my scientific scope. My summer research experience in the lab of Dr. Charles Lang at Pennsylvania State University's Hershey College of Medicine taught me all the things one would expect in terms of ethics, professionalism, career advancement, research methodology, and laboratory techniques.
But on a deeper level, STEP-UP furthered my interest in science and deepened my passion for biomedical research. With the help of my mentor, I learned so much, including how to do certain surgeries. STEP-UP has prepared me for what lies ahead in my education. What I have learned will help me in my classes, especially in laboratory work. But beyond that, now that I've seen the importance of the work of both a medical degree and a research doctorate, I plan to attend medical school and possibly pursue both an M.D. and a Ph.D.
The experience culminated at the STEP-UP conference at the NIH in Bethesda this August. It was exciting to share my research experience with my peers from all over the country and also to learn from their experiences. Presenting at the conference to NIDDK scientists made me even more proud of my work. Being able to defend protocol and explain my research illustrated STEP-UP's strong impact. I believe the STEP-UP program has advanced my potential as a scientist, opening doors to me becoming successful through networking, knowledge, advice, and experience – four aspects in which any student interested in biomedical research would benefit.
For more information about STEP-UP, go to their Web site.
NKDEP collaborates to educate on getting kids' blood pressure checked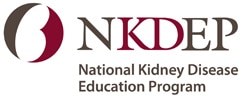 Children can have high blood pressure—and more and more children do—along with the risk of developing kidney and other diseases. However, checking blood pressure in children often hasn't been done by primary care physicians with the same regularity as it has with adults. This may be related to the fact that pediatric blood pressure norms vary by height, age, and gender, unlike those standard two numbers in an adult blood pressure. Although this variability could make assessing kids' blood pressure more difficult, it is no less important.
"Because blood pressure norms vary in children, problems may not be easily recognized by primary care providers," said National Kidney Disease Education Program Director Dr. Andrew Narva, a nephrologist. "Yet it's crucial that children's blood pressure be checked and checked accurately, as health risks increase the longer high blood pressure goes uncontrolled."
To encourage parents to get their children's blood pressure accurately measured, the NKDEP is collaborating with the American Society of Pediatric Nephrology and the NIH's National Heart, Lung, and Blood Institute on a brochure for parents, encouraging them to ask their doctor:
What is my child's blood pressure reading?
Is it in the normal range?
Is my child at risk for high blood pressure?
By encouraging parents to request information about their children's blood pressure, NKDEP and its collaborators hope more parents will ask about their children's blood pressure, and more providers will be able to assess, treat, and prevent high blood pressure in children early.
The brochure is scheduled for release in late 2011, and will be available on the NKDEP Web site.
New NDEP videos, website offer important resources for people affected by diabetes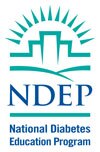 Make lifestyle changes and cope with the demands of diabetes, with help from new videos from the National Diabetes Education Program (NDEP), an initiative of the NIH and the Centers for Disease Control and Prevention. This series of three- to five-minute videos, available on their Web site, addresses topics such as setting goals to improve health, living with diabetes, and finding the support you need, as well as segments on diabetes prevention and physical activity.
The video series is the latest addition to NDEP's offerings in lifestyle change. The videos were released to coincide with the redesign of NDEP's online library of behavior change resources, Diabetes HealthSense. Diabetes HealthSense provides users with a searchable database of research, tools, and programs to address the wide array of behavioral and lifestyle-change challenges associated with diabetes self-management. Resources included in Diabetes HealthSense have been reviewed by a team of leading independent experts on psychosocial issues with specific expertise in the science of behavior change.
"For more than 14 years, the NDEP has been at the forefront of raising awareness about diabetes, but more needs to be done to provide resources and tools to support health care providers and their patients when it comes to achieving and sustaining health goals," said NIDDK Director Dr. Griffin P. Rodgers.
Diabetes HealthSense includes links to tools and programs to help people set goals and find ways to deal with the stress and emotions that can prevent a person from achieving their goals – whether they have diabetes or are at risk for the disease.