NIDDK Director's Update
Summer 2011
Commendations & Commencements
Congratulations
LaVarne Burton, an NIDDK Advisory Council member, who has been named to the board of directors of the National Health Council, an organization made up of more than 100 national health-related groups. She will serve as vice chairman. Burton is president and chief executive officer of the American Kidney Fund.
Welcome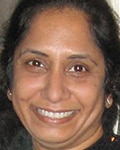 Dr. Padma Maruvada, who joins as the new Director of Nutrition and Clinical Obesity Program in NIDDK's Division of Digestive Diseases and Nutrition. Previously she served as the program officer in National Center for Research Resources (NCRR), for the Institutional Development Awards Program (IDeA), where she managed a multidisciplinary research portfolio. She also served as the Program Director in NCI Division of Cancer Prevention and earlier she trained in the NIDDK's intramural research program.
A fond farewell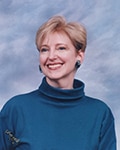 Dr. Elizabeth (Lucy) Greene, executive officer of NIDDK, who will retire in May after 35 years of government service.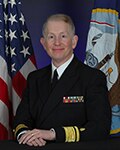 Dr. Brian Monahan, rear admiral in the U.S. Navy, who has served on the NIDDK Advisory Council since 2005 as ex-officio member representing the Department of Defense. Monahan is the attending physician of the U.S. Congress and the U.S. Supreme Court.
In memoriam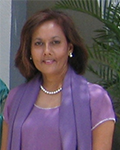 Dr. Vanessa Z. Ameen, a senior scientific advisor within NIDDK's Division of Digestive Diseases and Nutrition, died in February 2011. Specializing in pediatrics and gastroenterology, Ameen was recruited to NIH from private industry, where she had been medical director to several pharmaceutical manufacturers. She had also been an assistant professor of pediatrics at Temple University and taught at Indiana University and the Medical College of Wisconsin. Dr. Ameen was science officer for the Patient-Reported Outcomes Measurement Information System (PROMIS), a network of NIH-funded facilities working to develop better measures for patient symptom-based outcomes.