NIDDK Director's Update
Summer 2012
Commendations & Commencements
Congratulations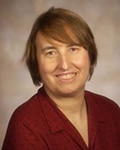 Dr. Judith Fradkin, director of the NIDDK Division of Diabetes, Endocrinology, and Metabolic Diseases, received the Dr. Eugene T. Davidson Award for Public Service at the American Association of Clinical Endocrinologists' 21st Annual Scientific & Clinical Congress in Philadelphia, on May 27.
Dr. Ken Jacobson, chief of the NIDDK Laboratory of Bioorganic Chemistry and the Molecular Recognition Section, will be honored with the Philip S. Portoghese Medicinal Chemistry Lectureship Award by the American Chemical Society's Division of Medicinal Chemistry. The lectureship honors a person who has made a major impact on medicinal chemistry research.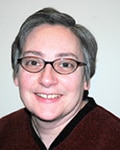 Dr. Barbara Linder, NIDDK senior advisor for childhood diabetes research, was honored as a finalist in the 2012 Samuel J. Heyman Service to America Medals, a prestigious award sponsored by the Partnership for Public Service. She is among 33 employees throughout the federal government to become a finalist, from among hundreds of nominations. She will be eligible for one of nine awards to be announced this fall, including federal employee of the year.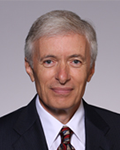 Dr. Robert Nelson, senior investigator in Diabetes Epidemiology and Clinical Research Section of NIDDK's Phoenix Epidemiology and Clinical Research Branch, has been granted tenure by the NIH Central Tenure Committee.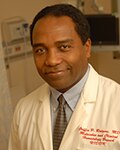 Editor's note: NIDDK Director Dr. Griffin P. Rodgers was elected to the American Academy of Arts and Sciences for his research leading to the first effective therapy for sickle cell disease. The academy is a prestigious honorary society and a leading center for independent policy research. Current members include more than 250 Nobel laureates and 60 Pulitzer Prize winners. Rodgers will be inducted Oct. 6.
A Fond Farewell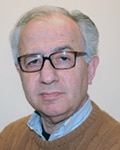 Dr. Sanford Garfield, senior advisor for Biometry & Behavioral Research within NIDDK's Division of Diabetes, Endocrinology, and Metabolic Diseases, is retiring in July after 26 years at the NIDDK. During his tenure, he served as project scientist for the Diabetes Prevention Program and its follow-up study, both of which have changed public health practice.
In Memoriam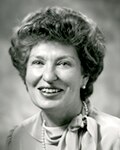 Dr. Nancy Boucot Cummings, former director of NIDDK's Division of Kidney, Urologic, and Hematologic Diseases—and the institute's first female division head—died in Washington, D.C., March 27. She was 85. Dr. Cummings was the first woman intern at Philadelphia's Pennsylvania Hospital, the first female medical resident at the Hospital of the University of Pennsylvania and the first woman renal fellow at the Peter Bent Brigham Hospital in Boston. An advocate for kidney disease research, she had been on the faculty at Georgetown University School of Medicine and a fellow in the Kennedy Institute of Ethics. Dr. Cummings taught health care ethics at Howard University College of Medicine and was a bioethics consultant at the NIH Clinical Center. She was elected to the Washington Academy of Medicine, among other honors.