NIDDK Director's Update
Winter 2016
Commendations & Commencements
Congratulations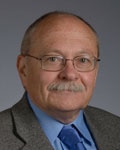 Dr. John Connaughton was named chief of the NIDDK Scientific Review Branch. Since 2007 he had served as chief of the branch's Training and Mentored Research Section, where he supervised Scientific Review Officers and oversaw the committees that evaluate fellowship, career development, and institutional training grant applications assigned to the NIDDK.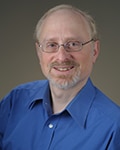 Dr. Kenneth A. Jacobson, senior investigator and chief in the intramural NIDDK Laboratory of Bioorganic Chemistry, was named recipient of the Bristol-Myers Squibb Smissman Award. The recognition is given every two years to a living scientist whose research, teaching or service has had a substantial impact on the intellectual and theoretical development of the field of medicinal chemistry.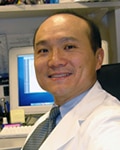 Dr. T. Jake Liang, chief of the intramural NIDDK Liver Diseases Branch, was elected to the National Academy of Medicine, formerly known as the Institute of Medicine. Liang's research focuses on understanding the mechanisms of disease and improving treatment and prevention of hepatitis B virus and hepatitis C virus infections, and viral hepatitis-associated hepatocellular carcinoma.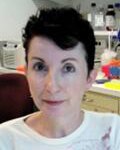 Dr. Karen Usdin, senior investigator in the intramural NIDDK Laboratory of Cell and Molecular Biology, received the 2016 Hagerman Award from the National Fragile X Foundation. Usdin's research focuses on the causes and consequences of the unusual mutation that is responsible for the Fragile X-related disorders.
Welcome
Dr. Patricia Greenwel began her role as director of the Gastrointestinal Development, Stem Cell Biology, Basic Neurogastroenterology, Epithelial Cell Biology and Lymphatics Programs in the NIDDK Division of Digestive Diseases and Nutrition. For 15 years before joining NIDDK, she had served as a Scientific Review Officer in the Digestive, Kidney, and Urological Systems Integrated Review Group within NIH's Center for Scientific Review.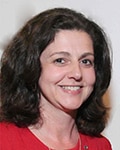 Dr. Voula Osganian began her role as director of the Pediatric Clinical Obesity Program in the NIDDK Division of Digestive Diseases and Nutrition. Previously, she was an associate professor of pediatrics at Harvard Medical School, and a program leader and associate physician at Boston Children's Hospital.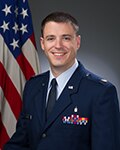 Dr. Ian J. Stewart joined the Kidney, Urologic and Hematologic Diseases Subcouncil. He is a major in the Medical Corps of the U.S. Air Force and assistant professor of medicine at the Uniformed Services University of Health Sciences.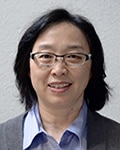 Dr. Ashley Xia joined NIDDK's Division of Diabetes, Endocrinology, and Metabolic Diseases as a program director, with responsibilities focusing on the NIH Common Fund's Molecular Transducers of Physical Activities program. Previously, Xia participated in human genome sequencing work at Celera Genomics. She came to NIDDK from NIH's National Institute of Allergy and Infectious Diseases, where she developed data sharing, bioinformatics and computational biology support for immunology initiatives and research programs.
A Fond Farewell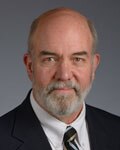 Dr. Mike Flessner, program director with NIDDK's Division of Kidney, Urologic, and Hematologic Diseases, retired in December after 35 years in federal government. He spent 11 years in the Coast Guard, including a tour in Vietnam. Afterward, he earned engineering doctorate and medical degrees. In 1988, he joined the Laboratory of Kidney and Electrolyte Metabolism at the NIH's National Heart, Lung, and Blood Institute. He then served as an academic nephrologist at the University of Rochester and division chief of nephrology at the University of Mississippi. He joined NIDDK in 2010, where he oversaw a diverse research portfolio of kidney research and inflammatory diseases, and was a project scientist for the NIH Common Fund's Microphysiological Systems program. He received an NIH Director's Award and two NIDDK Director's Awards.
Editor's note: For more on Flessner, read a Q&A from Fall 2016.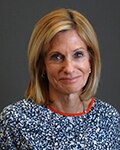 Joanne Gallivan retired in October after almost 20 years of service to the federal government. She retired as director of the NIH's National Diabetes Education Program in NIDDK's Office of Communications and Public Liaison, where she'd worked since 1997. A registered dietitian/nutritionist, Gallivan previously was a project manager for NIDDK's Weight-control Information Network and a contract manager for the National Heart, Lung and Blood Institute's National Cholesterol Education Program and Obesity Education Initiative. In 2006, Gallivan received the NIH Director's Award for her leadership of the National Diabetes Education Program. In 2008, she received the Excellence in Community Dietetics Award from the Academy of Nutrition and Dietetics.
Five members of the NIDDK Advisory Council have completed their four-year term: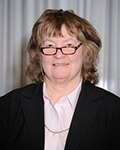 Dr. Sharon Anderson served on the Kidney, Urologic and Hematologic Diseases Subcouncil. She is a member of the Division of Nephrology and Hypertension, and professor and chair of the Department of Medicine at Oregon Health & Science University.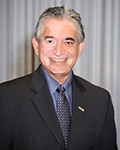 Dr. Gopal Badlani served on the Kidney, Urologic and Hematologic Diseases Subcouncil. He is a professor of urology, vice chair of Clinical Affairs, and director of the Urogynecology Regenerative Medicine Program at Wake Forest School of Medicine in Winston-Salem, NC.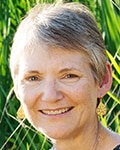 Ms. Cindy Luxhoj served on the Digestive Diseases and Nutrition Subcouncil. She is the founder and executive director of the Alagille Syndrome Alliance.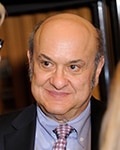 Dr. Irving Smokler served on the Kidney, Urologic and Hematologic Diseases Subcouncil. He is the founder and president of the NephCure Foundation, which supports research and advocacy for those with Nephrotic Syndrome, especially focal segmental glomerulosclerosis.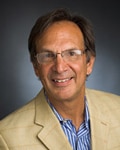 Dr. Bruce Spiegelman served on the Diabetes, Endocrinology, and Metabolic Diseases Subcouncil. He is the Stanley J. Korsmeyer Professor of Cell Biology and Medicine at Harvard Medical School.
In Memoriam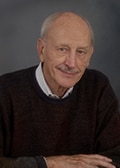 Dr. David Davies, NIDDK scientist emeritus and founding member of the intramural NIDDK Laboratory of Molecular Biology (LMB), died in September. Within the LMB, Dr. Davies was chief of the section on Molecular Structure. He retired from NIDDK in 2012 after 51 years of service to the Institute and 57 years of federal service. He is a pioneer in the field of structural biology, and his work greatly enhanced biomedical understanding, identifying targets for therapy by uncovering the molecular details of protein and nucleic acid interactions needed for processes that cells undergo. His many honors include election to the National Academy of Sciences in 1978 and the prestigious Stein & Moore Award from the Protein Society in 1998.
Editor's Note: Read more about Dr. Davies in the Director's Note.