NIDDK Director's Update
Winter 2018
Commendations & Commencements
Congratulations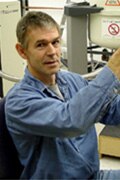 Dr. Adriaan Bax, chief of the Biophysical Nuclear Magnetic Resonance Spectroscopy section in NIDDK's Laboratory of Chemical Physics, is the 2018 recipient of the Robert A. Welch Award in Chemistry. The award is given to foster and encourage basic chemical research and to recognize the value of chemical research contributions. Bax is recognized for transforming nuclear magnetic resonance spectroscopy into a powerful and widely used tool for the study of the structure, function and dynamics of biological macromolecules. NIH scientist Dr. Earl Stadtman previously won the award in 1991.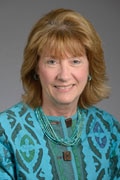 Dr. Catherine C. Cowie, senior advisor for the NIDDK Diabetes Epidemiology Program, received the American Diabetes Association's 2018 Kelly West Award for Outstanding Achievement in Epidemiology in June in recognition of her significant contributions to the field of diabetes epidemiology.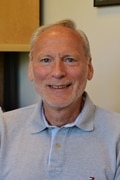 Dr. Marvin Gershengorn, chief of the NIDDK intramural Laboratory of Endocrinology and Receptor Biology, received the 2018 John B. Stanbury Thyroid Pathophysiology Medal from the American Thyroid Association (ATA) in October. This award is given in recognition of outstanding research contributions to the understanding of thyroid physiology or the pathophysiology of thyroid disease.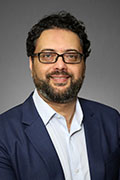 Dr. Ahmed M. Gharib, head and acting section chief of the Biomedical and Metabolic Imaging Branch, was recently awarded tenure. Gharib came to NIH in 2003 as a fellow in the Imaging Science Training Program and later served as a staff clinician. He became a tenure-track clinical investigator at NIDDK in 2011. His research focuses on improving and developing new medical imaging methods to provide more information about the health of the heart, liver, and other organs in people with potential problems with their metabolism such as obesity.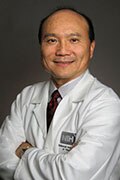 Dr. T. Jake Liang, chief of the intramural NIDDK Liver Diseases Branch and deputy director for translational research, received the Distinguished Achievement Award in Basic Science by the American Gastroenterology Association in June during the Digestive Diseases Week annual meeting. Dr. Liang was recognized for his seminal contributions in the field of viral hepatitis and his landmark discoveries in basic and translational research on hepatitis B and C and liver diseases.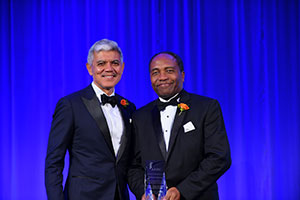 Editor's Note: NIDDK Director Dr. Griffin P. Rodgers, received the 2018 Herbert W. Nickens Award in November from the Association of American Medical Colleges (AAMC). Named in honor of the late Dr. Herbert W. Nickens, founder and past vice president of the AAMC's Diversity Policy and Programs unit, the Herbert W. Nickens Memorial Fund was established by the AAMC to continue advancing Nickens' concerns about the educational, societal, and health care needs of minorities.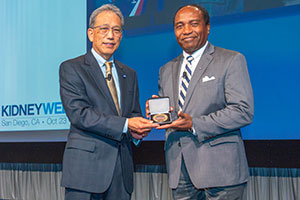 Rodgers also received the President's Medal from the American Society of Nephrology (ASN), awarded for helping to lead the fight against kidney diseases by educating health professionals, sharing new knowledge, advancing research, and advocating for high quality medical care. The award was given at ASN's annual Kidney Week meeting in San Diego in October.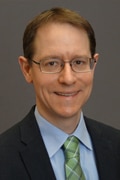 Dr. David Saslowsky has been promoted to deputy director for basic science in the Division of Digestive Diseases and Nutrition (DDN). Saslowsky joined NIDDK three years ago, overseeing the career development award portfolio for DDN. He serves as the program official for the DDN-funded Intestinal Stem Cell Consortium and is a program team leader for the Common Fund program Stimulating Peripheral Activity to Relieve Conditions. In his new role, Saslowsky will help coordinate the development of basic science initiatives and research priorities, as well as facilitate overall administrative management of the division.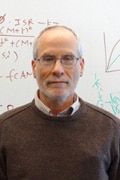 Dr. Arthur Sherman, senior investigator and chief of the intramural NIDDK Laboratory of Biological Modeling, was inducted as Fellow of the Society for Industrial and Applied Mathematics (SIAM) at the Society's annual meeting in July for his outstanding contributions to the fields served by the SIAM community. Sherman was selected because of his fundamental discoveries using mathematics in physiology and his contributions in training a generation of successful biomathematicians.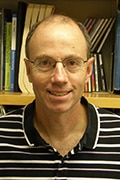 Dr. Robert Tycko, senior investigator and section chief at the intramural NIDDK Laboratory of Chemical Physics, received the Inge Grundke-Iqbal Award for Alzheimer's Research at the 2018 Alzheimer's Association International Conference in July. The award recognizes the most impactful study in Alzheimer's research from the last two years. Dr. Tycko was selected for his work on the characterization of amyloid-beta fibril structures using solid-state nuclear magnetic resonance (ssNMR) and how variations in these structures may contribute to variations in Alzheimer's disease.
Welcome
Dr. Kevin Chan joined the Division of Kidney, Urology, and Hematology as a senior scientific officer. He is the program director for clinical trials, molecular epidemiology, and clinical informatics. Previously, Chan served as the medical officer for Frensenius Medical Care North America. In this position, Dr. Chan offered clinical expertise and developed several technological and scientific innovations aimed at helping dialysis patients. Chan was also an assistant professor at Harvard Medical School, Massachusetts General Hospital.
Dr. Peter Kozel, joined the Scientific Review Branch in June. He previously served as a scientific review officer at NIH's Center for Scientific Review in the Healthcare Delivery and Methodologies Integrated Review Group in the Division of AIDS, Behavior, and Population Sciences. He also managed the Biomedical Computing and Health Informatics study section and was the scientific review officer for the Biostatistical Methods and Research Design study section. He oversaw the review of applications in health informatics, international development, nursing, mobile health, and other areas. Kozel has also worked at National Center for Complementary and Integrative Health as a scientific review officer and analyst.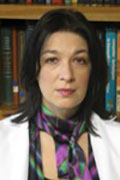 Dr. Christine Maric-Bilkan, a former part-time KUH program officer for renal pathophysiology and acute kidney injury programs, joined KUH division full-time. She will oversee basic science, renal pathophysiology, and sex/gender differences programs. She was previously a program officer at the National Heart, Lung, and Blood Institute, focusing on neurogenic hypertension, sex differences in hypertension and preeclampsia.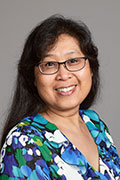 Dr. Charlene Repique joined the NIDDK Scientific Review Branch in May. She most recently worked with the U.S. President's Emergency Plan for AIDS Relief as the small grants coordinator at the U.S. Embassy in Lusaka, Zambia. She served as a science officer in the U.S. Department of Defense Prostate Cancer Research Program and a science manager for Susan G. Komen's breast cancer research program. She was also a scientific review officer for the DoD and Komen research programs.
A Fond Farewell
Five members of the NIDDK Advisory Council have completed their four-year terms:
Dr. Joseph Bonventre served on the Kidney, Urologic, and Hematologic Diseases subcommittee. He is a professor of medicine at Harvard Medical School and chief of the Division of Renal (Kidney) Medicine and founding chief of the Division of Engineering in Medicine at Brigham and Women's Hospital in Boston.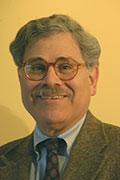 Dr. Mark Donowitz served on the Digestive Diseases and Nutrition subcommittee. He is a professor of medicine and physiology and director of the Hopkins NIH/NIDDK Conte Core Center at Johns Hopkins University School of Medicine in Baltimore.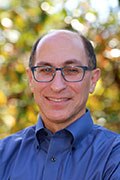 Dr. Lee Kaplan served on the Digestive Diseases and Nutrition subcommittee. He is the director of the Obesity, Metabolism, and Nutrition Institute and the Weight Center, both at Massachusetts General Hospital in Boston.
Dr. Alan Saltiel served on the Diabetes, Endocrinology, and Metabolic Diseases subcommittee. He is a professor of internal medicine and physiology, director of the Institute for Diabetes and Metabolic Health, and director of the Diabetes Research Center at the University of California San Diego School of Medicine in La Jolla, California.
Pamela Taylor served on the Diabetes, Endocrinology, and Metabolic Diseases subcommittee. She is a senior communications consultant at Pratt Consulting in Washington, D.C.
In Memoriam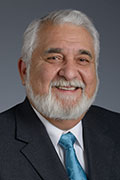 Dr. Francisco "Frank" Calvo, former chief of NIDDK's Scientific Review Branch, has died. He joined DEM in 1987 as a director of the Endocrinology Research Program and a project officer in the National Hormone and Pituitary Program. In 1990, he joined NIDDK's Scientific Review Branch in 1990 and rose to become its chief in 2001. During his time at NIDDK, Dr. Calvo served on several committees both within the institute and NIH-wide, including the NIDDK Awards Committee, the Working Group on Clinical Trials, the Loan Repayment Program Steering Committee, and the Review Policy Committee. He retired in 2016 after nearly 30 years of service at NIH. Following his retirement, Dr. Calvo enjoyed traveling and completed the University of Maryland Master Naturalist course.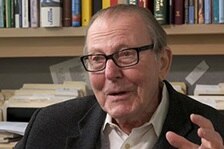 Dr. George Stamatoyannopoulos, a longtime NIDDK grantee and a leading physician-scientist in genetics and hematology, died June 16. He was born in Athens, Greece and recruited to the University of Washington in Seattle in 1964, where he remained for the rest of his career. Dr. Stamatoyannopoulos published more than 400 papers that contributed to advances in understanding the structure and function of hemoglobinopathies, the genetics of thalassemia syndromes, and the regulation of globin genes. Later in his career, he focused on the development of gene therapy for hemoglobinopathies and other disorders. Dr. Stamatoyannopoulos was the first president of the foundation of the American Society of Gene and Cell Therapy. He also served as president of the American Society of Hematology in 1992. He promoted opportunities for early career scientists to present their work, such as the Biennial Hemoglobin Switching Conference, which he helped establish.
NIH Director's Awards and Group Awards
A number of NIDDK staff received NIH Director's Awards, presented September 1.
Dr. Rafael Camerini-Otero received an individual NIH Director's award in recognition of his paradigm-shifting experimental approaches and findings regarding genetic recombination in mammals.
Several NIDDK staff were also named in group awards, including:
Drs. Kristin Abraham, Arthur Castle, Corinne Silva, and Xujing Wang of the DKNet Team, for their work developing the DKNet portal to promote dissemination and authentication of research resources.
Drs. Arthur Castle, James Hyde, and Pamela Thornton of the Workgroup Promoting Medical Student Research Experience in Diabetes Center, for establishing an opportunity for medical students across the country to do a research project at an NIDDK-funded Diabetes Research Center emphasizing under-represented groups.
Camille Hoover, Robin Klevins, and Vy Tran of the Optimizing FEVS Team, for the strategic creation and sharing of EVS ART, resulting in improved data for decision-making, significant fiscal efficiencies, and meaningful employee-based initiatives government-wide.
Drs. Paul Kimmel and Salina Waddy of the H3Africa Stage II Team, for exceptional leadership and dedication in implementing Stage II of the Human Heredity and Health in Africa program.
Dr. Deborah Hoshizaki of the Human Biomolecular Atlas Program (HuBMAP) NIH Common Fund Team, for building exceptional collaborations within and outside NIH to create a transformative paradigm that enables cooperative worldwide efforts to map the human body.
Dr. Maren Laughlin of the Interagency Working Group on Medical Imaging, for an effective trans-agency collaboration and developing a roadmap for medical imaging research for better clinical outcomes, smarter spending, and a healthier America.
Dr. Teresa Jones of the Medical Rehabilitation Research Coordinating Committee, for exemplary team-based efforts to stimulate trans Institute and Agency Rehabilitation Research and to collaboratively create and publish the NIH Rehabilitation Research Plan.
Dr. Jennie Larkin of the NIH Data Commons Pilot Team, for leadership and vision in establishing the NIH Data Commons Pilot Program.
Camille Hoover of the Optimize NIH Points of Contact Team, for outstanding work to communicate and engage stakeholders in the Optimize NIH Phase I implementation of Ethics, Freedom of Information Act, and Committee Management.
Devon Drew and Traci Melvin of the Optimize NIH Subcommittee Team, for exceptional contributions in data gathering and process mapping for Optimize NIH Phase I Implementation of Ethics, Freedom of Information Act, and Committee Management.
Drs. Guillermo Arreaza-Rubin, Deborah Hoshizaki, Christian Ketchum, Sheryl Sato, and Robert Star of the Regenerative Medicine Innovation Project Team, for conceptualizing and implementing the Regenerative Medicine Innovation Project to accelerate progress and stimulate innovation and partnerships in regenerative medicine using adult stem cells.
2018 NIDDK Employee Appreciation Awards
This year's NIDDK Employee Appreciation Awards, presented October 29, recognized the following people for their noteworthy achievements and dedication to federal service:
Nancy Nossal Mentorship Award
Dr. Tracy L. Rankin
William G. Coleman Jr. Award for Diversity and Inclusion
Minority Affairs Advisory Committee
Dr. Robert C. Rivers
Dr. Arthur Castle
Dr. Edward Doo
Dr. Ann A. Jerkins
Carolyn Kofa-Sullivan
Dr. Yan Li
Dr. Afshin Parsa
Dr. Cindy N. Roy
Rebekah Van Raaphorst
Lesley C. Whipp
The NIDDK Office of Minority Health Research Coordination Team
Dr. Lawrence Agodoa
Dr. Robert C. Rivers
Winnie S. Martinez
Dr. Salina P. Waddy
Elementary School Tour Group
Morgan Cherry-Crews
Rochelle Kithcart
Nicole Y. Ray
Director's Award – Individual
Dr. Lawrence Agodoa
Kim M. Black
Kevin Lawrence
Dr. Peter J. Perrin
Director's Award – Group
The Public Health Service Interagency Coordinating Committee on Human Growth Hormone and Creutzfeldt-Jakob Disease
Dr. Judith Fradkin
Dr. Ellen W. Leschek
Dr. Tibor Roberts
Dr. Robert Tilghman
Diane Tuncer
Dr. James L. Mills (NICHD)
Dr. Avindra Nath (NINDS)
Dr. Patricia Bright (FDA)
Dr. Lawrence B. Schonberger (CDC)
Human Islet Research Network Team
Dr. Kristin Abraham
Dr. Guillermo Arreaza-Rubin
Dr. Olivier Blondel
Dr. Thomas Eggerman
Dr. Sheryl Sato
Dr. Xujing Wang
GRADE Team
Dr. Andrew A. Bremer
Dr. Barbara Linder
The Environmental Determinants of Diabetes in the Young Study Team
Dr. Beena Akolkar
Dr. Arthur Castle
Dr. Salvatore Sechi
Dr. Lisa Spain
Dr. Xujing Wang
Type 1 Diabetes TrialNet Group
Dr. Ellen W. Leschek
Dr. Lisa Spain
Islet Transplantation in Type 1 Diabetes Team
Dr. Guillermo Arreaza-Rubin
Dr. Thomas Eggerman
Neal V. Green (contractor)
Type 1 Diabetes Research Program Planning
Dr. Beena Akolkar
Dr. Rebecca J. Cerio
Dr. Mary Hanlon-Tilghman
Dr. Julie A. Wallace
Director's Award – Group NIDDK Hematology and Urology Centers Team
Dr. Terry Rogers Bishop
Dr. Daniel Gossett
Dr. Deborah Hoshizaki
Dr. Christian Ketchum
Dr. Tracy L. Rankin
Dr. Cindy N. Roy
ASSESS AKI Oversight Team
Dr. Kevin Abbott
Dr. Paul L. Kimmel
Dr. Yining Xie (contractor)
NIDDK Renal Epidemiologic Cohort Study Revisions Team
Dr. Ziya Kirkali
Dr. Tracy L. Rankin
Innovation Award – Individual
Dr. Deborah M. Hinton
Shannon Parrington
Innovation Award – Group
Diabetes Discoveries & Practice Blog Launch Team
Emily Back
Adam Hall (contractor)
Julia Jackson
Amanda Kraiger (contractor)
Adam Mann (contractor)
Maidah Raja
Dana Sheets
Natalie Shuster Lugo (contractor)
Hilary C. Shutak
Clayton Tompkins (contractor)
Diane Tuncer
Susan Warner (contractor)
NIDDK "You Make a Difference Award" – Individual
Elaine Cochran
Christopher W. Dubose
Dr. Frederick Dyda
Rachel Fisher
Lilian Mabundo
Monica Pittenger
Rathna Ramani
Amanda Rogers
Aliecia Shepherd
Dr. Betty B. Tong
Keyera M. William
NIDDK "You Make a Difference Award" – Group
Trans NIH Bench-to-Bedside Program Team
Pamela M. Love
Diana T. Ly
NIDDK Travel Peer Review Pilot Group
Katie Ayers
Nikki Durham
Anthony McElroy
Carle Johnson
Robin C. Prigal
Liver Diseases Branch Clinical Research Nurses
Wen-Chun Amy Huang
Elenita Rivera
Intramural Clinical Research Collaborations Group
Carolyn Buller
Courtney Duncan
Nancy Fryzek
Dr. Vlado Knezevic
Marguerite J. Miller
Sheila M. Smith
Dr. Rosemary C. Walsh