NIDDK Director's Update
Spring 2019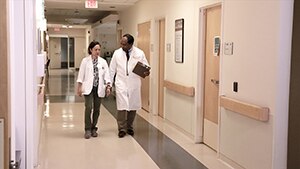 Director's Note
NIDDK has a loyal, dedicated, talented staff – I often call our staff the "NIDDK family." We are fortunate to have people among us who have worked at the Institute for decades. Case in point, Dr. Judith Fradkin. The longtime director of the Division of Diabetes, Endocrinology and Metabolic Diseases retired in December following nearly 40 years of NIDDK service.
We are thankful for Judy's leadership, expertise, and tireless work in the prevention, treatment and cure of diabetes and other metabolic and endocrine disorders. She is already missed, though we wish her well in her next phase of life – in which she'll prioritize a newer title: grandmother. Learn more about Judy's tenure at NIDDK in the News Around NIDDK section of this issue. Read more
Health Information Updates
Commendations & Commencements
Publication Information
The NIDDK Director's Update is published in Spring, Summer, Fall and Winter. To submit an item for the next edition or send suggestions, please contact Editors Heather Martin and Alyssa Voss at niddkmedia@niddk.nih.gov. Items must be submitted 6 weeks before the month of publication to be considered for the next issue.
Browse other issues in the Director's Update Archive.