NIDDK Director's Update
Summer 2023
Research Updates
Open-access Type 2 Diabetes Knowledge Portal facilitates global exchange of data and ideas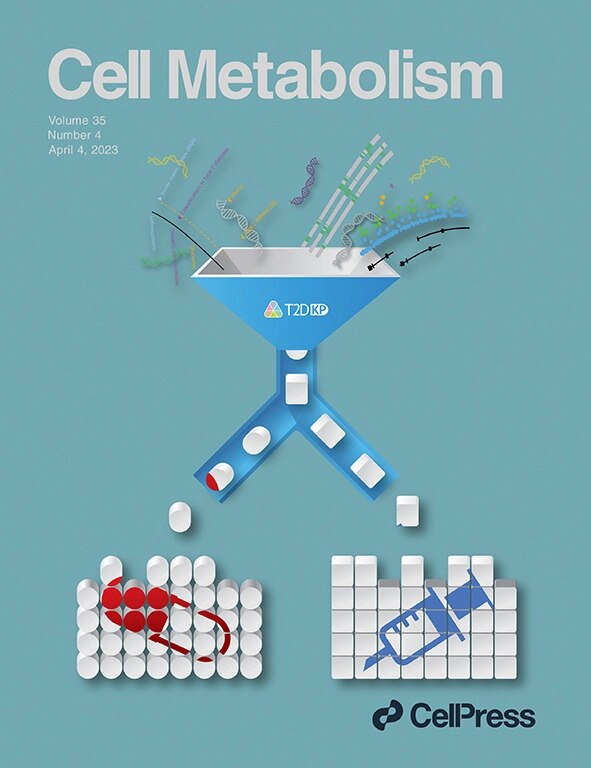 Credit: Dongkeun Jang, Broad InstituteThe Accelerating Medicines Partnership® - Type 2 Diabetes Knowledge Portal (AMP®-T2D KP), featured on the cover of Cell Metabolism in March, provides an open-access repository of genetic datasets and analytic tools to drive innovation in diabetes drug discovery. Launched in 2014, the AMP® initiative was an unprecedented public-private partnership between the National Institutes of Health, biopharmaceutical companies, and non-profit organizations, and managed by the Foundation for the NIH, with the goal to identify and validate the most promising targets for therapies to several chronic diseases. The article describes how AMP®-T2D KP has since expanded its suite of sophisticated analytic tools, offering researchers around the world access to query the database with their unique ideas. This global exchange of data and ideas will help yield innovative insights into diabetes and possible new drug targets.
Being hospitalized with acute kidney injury may increase risk for rehospitalization and death
Key findings from recent NIDDK-supported research on acute kidney injury during hospitalization and short- and long-term rehospitalizations and mortality.A study supported by NIDDK found that people who experienced acute kidney injury (AKI) during a hospitalization, whether they were admitted with AKI or developed AKI in the hospital, were more likely to revisit the hospital or die shortly after discharge, compared to people hospitalized without AKI. Those hospitalized with AKI were re-hospitalized nearly 60% more often than those hospitalized without AKI and more than twice as likely to die within the year following discharge. Heart failure, sepsis, and pneumonia were among the most common causes for re-hospitalization. The study highlights the need for research on interventions to reduce the risks associated with AKI and for the development of a post-discharge standard of care in treating people who experienced an AKI episode while hospitalized. The research was published in the American Journal of Kidney Diseases in April. The study's lead author, NIDDK's Dr. Ivonne H. Schulman, discusses the findings in a video.
Brain tissue discovery could point to new therapeutic targets for Alzheimer's disease
Newly discovered molecular structures in brain tissue could be a potential therapeutic target for Alzheimer's disease, according to researchers at NIDDK. When analyzing structural models developed from brain tissue, researchers identified two new molecular structures in the amyloid fibrils – a component of brain tissue associated with Alzheimer's disease. Using an imaging technique called cryogenic electron microscopy, researchers saw the new structures resemble a "v" or "u" shape compared to the "s" shape previously reported in studies describing the structures of fibrils. Results demonstrate that amyloid fibrils exhibit a greater range of structural variations than those seen in previous studies. The research, which published in PNAS in March, is a step forward in better understanding Alzheimer's disease and potential therapies.
NIH-supported trial shows artificial pancreas improves blood glucose control in young children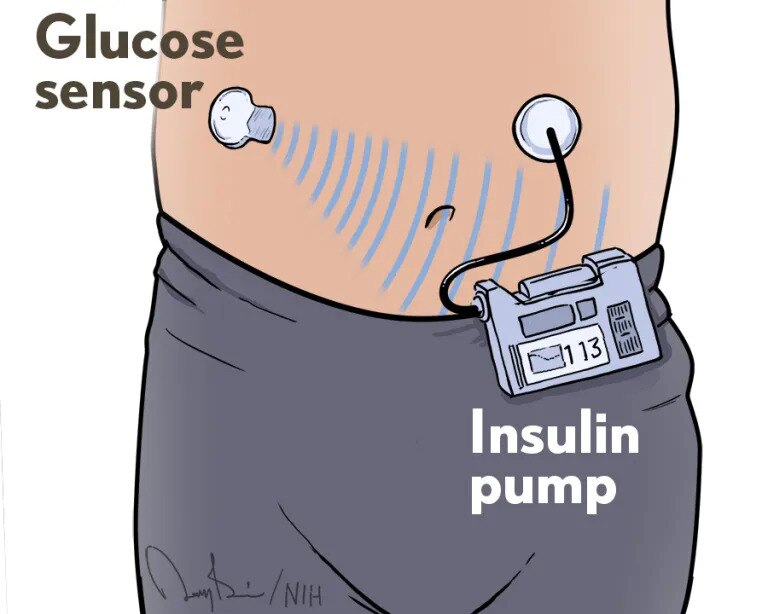 Artificial pancreas technology improved blood glucose control in children ages 2 to 5 with type 1 diabetes, according to the results of the Pediatric Artificial Pancreas Trial, a 13-week randomized controlled trial conducted at three pediatric diabetes centers across the United States. During the 13 weeks, participants in the artificial pancreas group spent 12% more time — approximately three hours per day — within their target blood glucose range compared to the control group that used their pre-study method of blood glucose management and a continuous glucose monitor. In addition, more than 80% of the device training sessions and 90% of the study visits occurred virtually, suggesting the suitability of the technology for use in remote and underserved areas. The study, funded by NIDDK, was published in the New England Journal of Medicine in March and featured in the NIH Director's Blog.
SEARCH study shows rising trends in young people being diagnosed with diabetes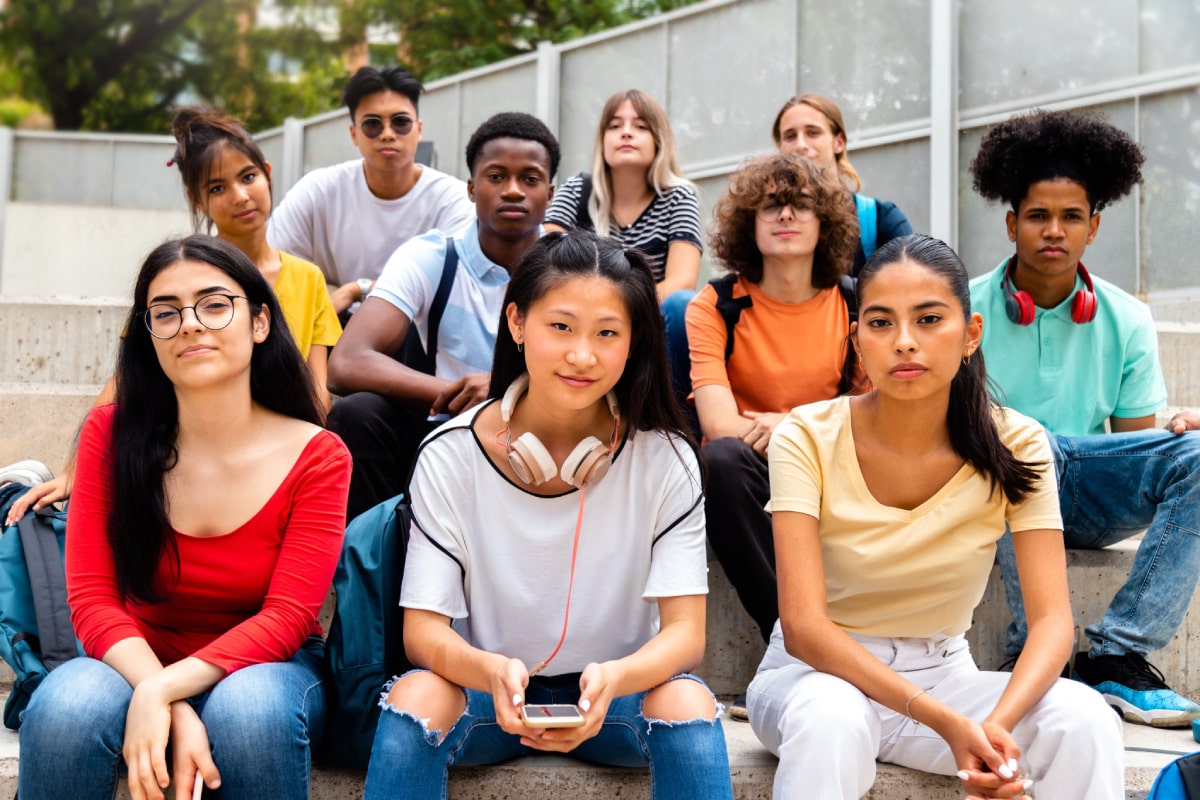 The number of young people being diagnosed with diabetes in the United States is increasing, according to new research from the SEARCH for Diabetes in Youth study funded by NIDDK and the Centers for Disease Control and Prevention. The study found that among children and young people under 20, new diagnoses of type 1 diabetes increased by 2% every year between 2002 and 2018, while new type 2 diabetes diagnoses increased more than 5% every year in the same time frame. For both type 1 and type 2 diabetes, the increases were higher among young people from racial and ethnic minority groups than among young people who were non-Hispanic White. The rising incidence of type 1 and type 2 diabetes in children and young people will result in a growing population of young adults at risk of early complications of diabetes including diabetic kidney disease, eye disease, nerve disease, and high blood pressure. The results were published in Lancet Diabetes and Endocrinology in February.
Abatacept does not delay progression of early-stage type 1 diabetes
Early treatment with the drug abatacept did not delay progression of type 1 diabetes in people at high risk, according to an NIDDK-funded study. Researchers from the Type 1 TrialNet study conducted a randomized, placebo-controlled, double-masked trial with 212 participants who were at stage 1 type 1 diabetes based on testing positive for at least two diabetes-related autoantibodies and having normal glucose tolerance. Over one year, participants received either 14 intravenous infusions of abatacept or placebo and were followed for up to eight years. Results showed that while abatacept had a positive effect on immune response and preserved insulin production during the one-year treatment period, by the end of the follow-up period, it did not delay progression to stage 2 type 1 diabetes, characterized by abnormal glucose tolerance, or to stage 3, in which a clinical diagnosis of type 1 diabetes is made. This result contrasts with earlier studies showing abatacept's ability to preserve function in people with newly diagnosed clinical type 1 diabetes for up to three years. TrialNet plans to build on these results with further trials to test abatacept in combination with other drugs for greater durability of effect. This research was published in Diabetes Care in March.
Study provides evidence for social risk screening in community health centers
Resource-limited community health centers may benefit from dedicated support for implementing social risk screening, according to an NIDDK-funded study. Social risk screening assesses the negative effects of social determinants of health – the conditions in which people are born, grow, live, work, and age – to determine if people should be referred for social services.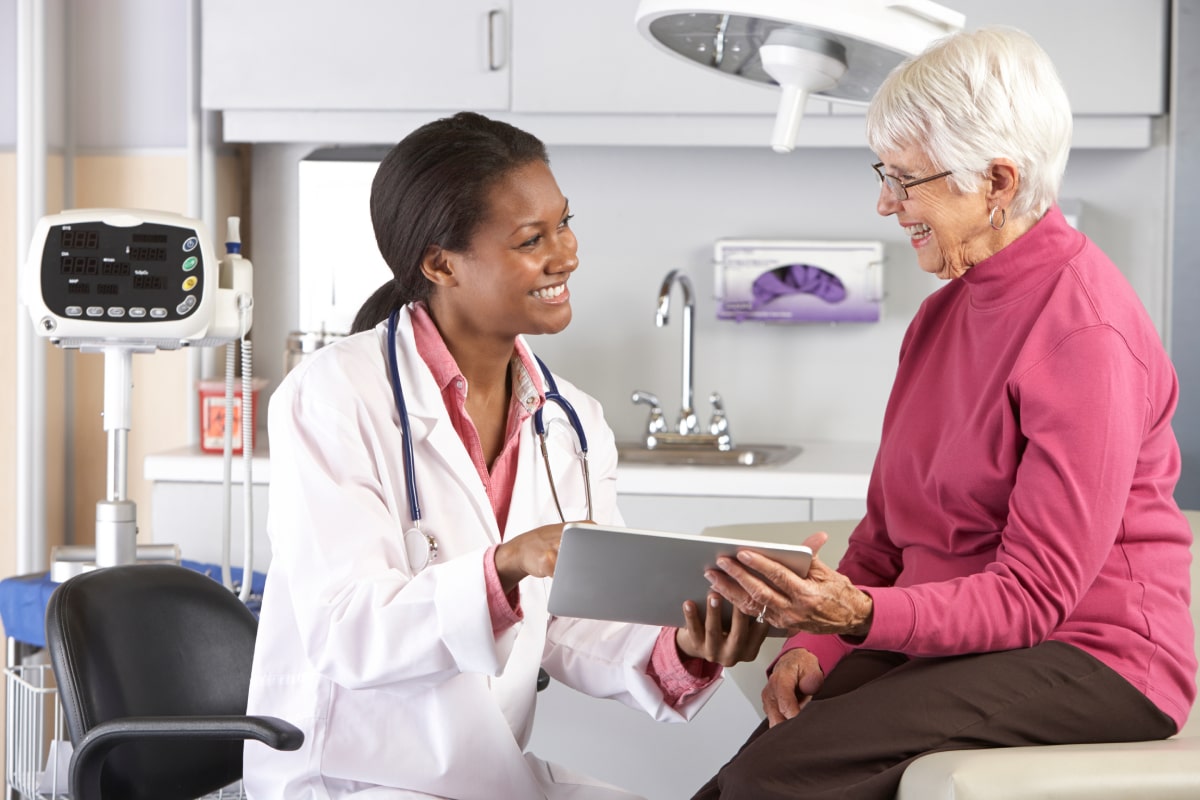 Health care organizations are increasingly incorporating this screening into routine patient care procedures, particularly for people with chronic conditions such as diabetes. However, in under-resourced clinics, integrating the screening routinely and consistently can be challenging.
In this study, 31 community health clinics in the United States participated in a six-month intervention that involved technical assistance for using the electronic social risk assessment tools and coaching on how to integrate the assessment into patient interactions. While use of the screening tool more than doubled during the intervention period, the increase was not sustained 6 months post-intervention. Further, blood pressure measurements among people with diabetes improved during the intervention period, but other diabetes-related measurements did not change. A longer duration of support, and resources such as a social risk screening implementation guide, may be helpful to clinicians to make more lasting improvements. This research was published in the NEJM Catalyst in March.