Edward Doo, M.D.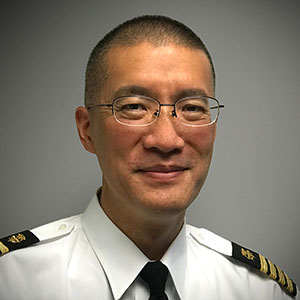 Fatty Liver Disease; Genetic Liver Disease; HIV and Liver; Pediatric Liver Disease; Viral Hepatitis and Infectious Diseases
Responsibilities & Activities
I administer and oversee a basic, translational, and clinical research grant portfolio that encompasses clinical research and clinical trials in liver diseases; fatty liver disease; the genetics of liver diseases; viral hepatitis and infectious diseases; and pediatric liver diseases. I encourage research proposals that advance our knowledge of liver disease pathophysiology on a cellular and mechanistic level that can be translated to improve our understanding of liver disease pathogenesis and potentially lead to improved diagnosis and treatment of the underlying liver condition.
I am a project officer or scientist for clinical studies in pediatric liver diseases and transplantation; hepatitis B; fatty liver disease; and acute liver failure.
Committees & Working Groups
Diabetes Complications Committee, Member
Translational Working Group, Member
Minority Affairs Advisory Committee, Member
Select Experience
Fellowship: Liver Diseases, NIDDK, NIH, 2002
Fellowship: Gastroenterology, University of California at Los Angeles, 1995
Residency: Internal Medicine, The New York Hospital-Cornell Medical Center, 1993
M.D., Cornell University Medical College, 1990
M.S., Stanford University, 1985
B.S., Cornell University, 1982