Yan Li, Ph.D.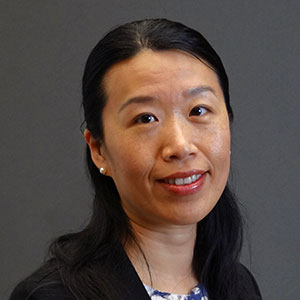 Key regulators of intermediary metabolism; drug discovery; translational research; diabetic wound healing.
Responsibilities & Activities
I am the program director for the Diabetes and Endocrine Disease Translational Research Program. This portfolio supports a variety of research relevant to the development of therapies for diabetes, endocrine, and metabolic diseases. This includes research on physiological and pathophysiological processes, molecular structures or biological pathways, and the bioavailability of compounds. Studies in this portfolio examine the ability to selectively modulate the function of drug discovery targets and the ability to translate biological endpoints of preclinical research to the clinic.
I am also the program director for research on diabetic foot ulcers and wound healing to develop therapeutics that will improve diabetic wound healing and patient care.
I am the program officer for the Diabetic Foot Consortium and the DEM program contact for K99/R00 Pathway to Independence Awards.
Committees & Working Groups
NIDDK Training and Career Development Program Committee, Member
NIDDK Obesity Research Working Group, Member
NIDDK Translational Sciences Working Group, Member
NIDDK SBIR/STTR Small Business Working Group, Member
Select Experience
Health Specialist, NIDDK, NIH, 2013-2016
CRTA Fellow, NCI, NIH, 2008-2013
Young Investigator, Department of Food Toxicology, School of Veterinary Medicine, Hannover, Germany, 2004-2005
Ph.D., Center for Research in Molecular Endocrinology, University of Oulu, Finland, 2004