Jenna Norton, Ph.D., M.P.H.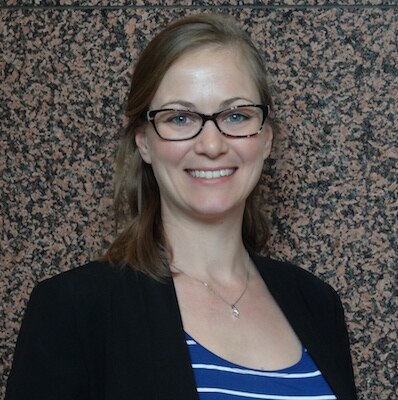 Health equity, social determinants of health & health data standards
Responsibilities & Activities
As a Program Director at NIDDK, I support efforts to implement health equity research, with special emphasis on the role social determinants play in kidney and urologic health; disease; and racial, ethnic and socioeconomic disparities. Within the kidney health equity field, my focus is on epidemiology and interventions that occur in community settings. In addition, I support urologic dissemination and implementation research. For projects involving interventional kidney health equity research in clinical settings, kidney dissemination and implementation science, or kidney health services research, please contact my colleague, Dr. Raquel Greer. I also support work relating to advancing health information technology and data standards in kidney research and care in order to improve interoperability of data, thereby increasing research efficiency and improving patient outcomes. In collaboration with colleagues at the Agency for Healthcare Research and Quality, I co-lead the Electronic (e-) Care Plan for People with Multiple Chronic Conditions Project, which aims to develop a standards-based e-care plan that can interface with the electronic health record to aggregate critical, patient-centered health and social data and share that data across clinical, community, home and research settings.
Committees & Working Groups
Kidney Interagency Coordinating Committee, Co-Chair

Urology Interagency Coordinating Committee, Co-Chair

NIDDK Health Equity and Health Disparities Working Group, SubGroup Co-Chair

NIH Common Data Elements Task Force, Member

Social Determinants of Health Research Coordinating Committee, Member

Social Determinants of Health Subgroup to the NIH Common Data Elements Task Force, Member

NIH BioMedical Informatics Coordinating Committee, Member

NIH PhenX Social Determinants of Health Workgroup, Member
Select Experience
Ph.D. Degree, Uniformed Services University of the Health Sciences, 2021
M.P.H. Degree, Environmental and Occupational Science, George Washington University, 2011