Pamela Thornton, Ph.D.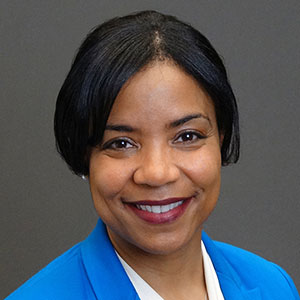 Health Disparities; Implementation Science; Centers for Diabetes Translation Research
Responsibilities & Activities
As program director of implementation research and health equity, I provide scientific oversight and administration of a portfolio of grants and cooperative agreements related to the incidence, prevention, and treatment of type 2 diabetes. The portfolio includes behavioral research in patient and community-based populations, evaluation of natural experiments in healthcare or other large scale policies, dissemination and implementation science, and health disparities research. I also manage the NIDDK Centers for Diabetes Translation Research program, which promotes innovative research and interdisciplinary collaboration to enhance efficacious diabetes translation research.
Committees & Working Groups
NIH Obesity Policy Research Network, Member
NIH Subcommittee on Behavior and Environment, NIH Obesity Working Group, Member
NIDDK Obesity Research Working Group, Member
Select Experience
Program Director, National Institute of General Medical Sciences; National Institute on Minority Health and Health Disparities, 2013-2016
Principal, Healthcare and Public Health, U.S. Departments of Health and Human Services and Veterans Affairs Portfolios, The MITRE Corporation, McLean VA, 2007-2013
Senior Research Associate, Joint Center Health Policy Institute, Washington, DC, 2006-2007
Postdoctoral Fellow, W.K. Kellogg Foundation Health Disparities Scholars Program, The University of Michigan Institute for Social Research, Ann Arbor, MI, 2003-2005
Adjunct Faculty and LecturerHuman Behavior; Evaluation Research Methods, University of Maryland, Baltimore MD, 2006-2012
Ph.D., University of Maryland Baltimore School of Social Work, 2003
M.S.W., Catholic University of America School of Social Services, 1998
B.S., Howard University, 1993