Publication Spotlight: Dr. Charnaya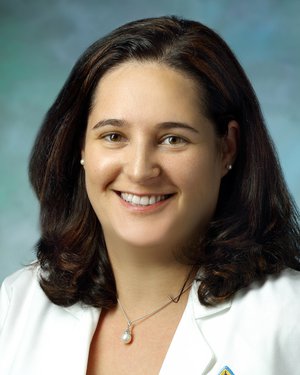 Read the below interview with Olga Charnaya, MD, MS Pediatric Nephrologist, Johns Hopkins Hospital author of The unfinished journey toward transplant equity: an analysis of racial/ethnic disparities for children after the implementation of the Kidney Allocation.
What question did your study aim to answer?
The aim of our study was to broadly assess the landscape of pediatric kidney transplantation in regards to racial and ethnic disparities ranging the entire spectrum of transplant care starting with referral to transplantation, evaluation/listing, waiting time, and posttransplant outcomes.
What inspired you to conduct this study?
It has been documented in many previous studies and across the world that racial and ethnic minorities often do not have the same access to healthcare and often have worse outcomes. To address this disparity in transplantation, policy changes over the last 10-15 years have been put in place with the aim of ensuring equitable access. Working with a very racially diverse patient population, I was motivated to evaluate the effect of these policy changes and to identify remaining areas where work is needed to improve access and outcomes for my patients.
Which USRDS datasets did you use to conduct your study?
We utilized the CORE and TRANSPLANT datasets for our analysis.
Using plain language, please summarize your study conclusions in two or three points.
Black and Hispanic children are added to the deceased donor waitlist later and are significantly less likely to receive a pre-emptive transplant compared to White children.
The 2014 deceased donor allocation policy change known as the Kidney Allocation System (KAS) has continued to ensure equity in time to deceased donor kidney transplant (DDKT) among children of all races, however time to DDKT increased for all pediatric patients.
Survival of the transplanted kidney has improved for all races after KAS implementation compared to race-specific pre-KAS estimates, but Black children continue to have worse outcomes compared to White children although the difference has narrowed.
Please share a specific insight about working with USRDS data that you learned during the completion of this study.
In addition to the USRDS dataset we also used the SRTR dataset, and interestingly noted differences in how race was identified in the same patients across the two datasets.