Helping the Student with Diabetes Succeed: A Guide for School Personnel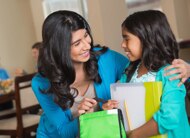 This guide is a resource designed to empower school personnel and administrators to create a safe learning environment and equal access to educational resource opportunities for students with diabetes. Developed with leading diabetes, pediatric medicine, health professional, and education experts, the guide offers a coordinated team approach for helping students with routine diabetes care tasks and for taking action in case of an emergency - on school campus or at school events and field trips.
Supporting Organizations
This guide was produced by the National Institute of Diabetes and Digestive and Kidney Diseases of the National Institutes of Health and the Division of Diabetes Translation of the Centers for Disease Control and Prevention, and more than 200 partner organizations. The following organizations support its use by school personnel.
American Academy of Pediatrics
Academy of Nutrition and Dietetics
American Association of Clinical Endocrinologists
American Diabetes Association
Association of Diabetes Care and Education Specialists
Barbara Davis Center for Childhood Diabetes
Children with Diabetes
The Endocrine Society
Indian Health Service, Division of Diabetes Treatment and Prevention
JDRF
National Association of Chronic Disease Directors
National Association of School Nurses
National Association of School Psychologists
Pediatric Endocrine Nursing Society
SHAPE America
U.S. Department of Education
This content is provided as a service of the National Institute of Diabetes and Digestive and Kidney Diseases (NIDDK), part of the National Institutes of Health. The NIDDK translates and disseminates research findings to increase knowledge and understanding about health and disease among patients, health professionals, and the public. Content produced by the NIDDK is carefully reviewed by NIDDK scientists and other experts.
We would like to thank:
Barbara J. Anderson, PhD; Sarah Butler, MS, RN, CDE, NCSN; Crystal Crismond Woodward (Jackson); Brian Dimmick; Connie Evers, MS, RDN, CSSD, LD; Anne Hoogstraten, JD; Paula Jameson, MSN, ARNP, FNP-BC, CDE; Francine Kaufman, MD; Barbara Linder, MD, PhD; Catherine Marschilok, MSN, CDE, JDRF, Janet Silverstein, MD.