Understanding perturbed immunoregulation in diseases of autoimmunity and manipulating the balance between inflammatory and regulatory immune responses.
Select Publications
Autocrine vitamin D signaling switches off pro-inflammatory programs of TH1 cells.

Chauss D, Freiwald T, McGregor R, Yan B, Wang L, Nova-Lamperti E, Kumar D, Zhang Z, Teague H, West EE, Vannella KM, Ramos-Benitez MJ, Bibby J, Kelly A, Malik A, Freeman AF, Schwartz DM, Portilla D, Chertow DS, John S, Lavender P, Kemper C, Lombardi G, Mehta NN, Cooper N, Lionakis MS, Laurence A, Kazemian M, Afzali B.
Nat Immunol (2022 Jan) 23:62-74. Abstract/Full Text

SARS-CoV-2 drives JAK1/2-dependent local complement hyperactivation.

Yan B, Freiwald T, Chauss D, Wang L, West E, Mirabelli C, Zhang CJ, Nichols EM, Malik N, Gregory R, Bantscheff M, Ghidelli-Disse S, Kolev M, Frum T, Spence JR, Sexton JZ, Alysandratos KD, Kotton DN, Pittaluga S, Bibby J, Niyonzima N, Olson MR, Kordasti S, Portilla D, Wobus CE, Laurence A, Lionakis MS, Kemper C, Afzali B, Kazemian M.
Sci Immunol (2021 Apr 7) 6. Abstract/Full Text
View More Publications
Lab Members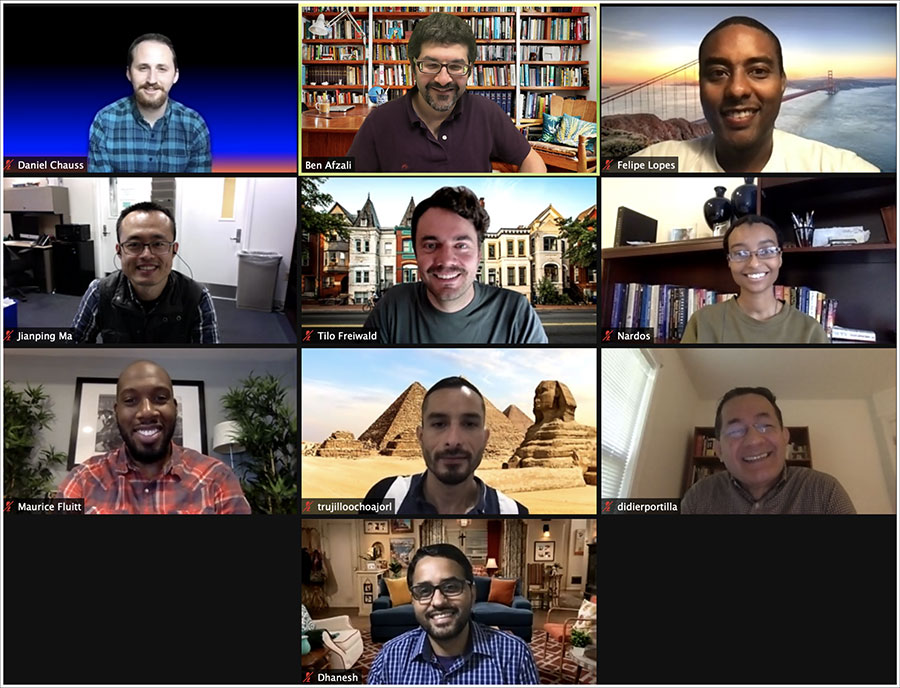 Members of the Immunoregulation lab 2020.
Top to bottom, left to right: Daniel Chauss, Ben Afzali, Felipe Lopes de Assis*, Jianping Ma, Tilo Freiwald, Nardos Cheru, Maurice Fluitt, Jorge Luis Trujillo-Ochoa, Didier Portilla, Dhaneshwar Kumar
* collaborating post-doctoral fellow from the B cell Immunology Section, Laboratory of Immunoregulation, NIAID
View Our Lab Members