About Our Research
The immunoregulation section focuses on transcription factor networks that integrate environmental signals to direct regulatory and effector T cell differentiation and their function. By understanding the basic mechanisms of disease we endeavor to prevent kidney inflammation, accelerate its resolution and minimize loss of kidney tissue from scarring.
Kidney diseases are highly prevalent and often the result of autoimmune or inflammatory insults to the kidneys. Current therapies to treat such injuries are broad-spectrum immunosuppressive drugs, which are non-specific and invariably toxic, predisposing patients to infectious agents and cancer development. When inflammation does resolve, there is often irreversible loss of kidney tissue as a result of scarring processes initiated during the disease. These processes result in progressive loss of kidney function over time.
Regulatory T cells (Tregs) are arguably the most important naturally-occurring anti-inflammatory cells in the body. They have highly potently immunosuppressive function and carry out a non-redundant role in preventing autoimmunity and in resolving inflammation. Mammals with loss of, or functional impairment in, these cells succumb to life-threatening multi-organ autoimmune diseases as a result of failure to regulate the immune system. Tregs are induced to develop dichotomously from naïve precursors that also have the ability to differentiate to inflammatory T cell lineages. The choice of differentiation pathway ("fate decisions") are directed by environmental signals and interplay between a number of transcription factors. Once differentiated, T cells migrate to target tissues where they effect inflammation, regulation and tissue healing or healing through the expression of physical and soluble factors.
Research in the immunoregulation section is divided into two main themes:
Understanding how transcriptional signals from the environment are integrated in T cells to determine inflammatory versus regulatory T cell differentiation and effector function; and
Understanding how mediators produced by T cells in tissues determine whether inflammation results in tissue healing or scarring.
In both themes our focus is to determine how transcription factors function within networks to initiate and drive gene regulation in both T cells and local cells within kidneys.
Applying Our Research
Our aim is to identify key nodes in the differentiation or function of T cells or kidney cells that can be therapeutically targeted by the development of novel treatments, in order to tip the balance between regulatory and inflammatory behavior and between tissue healing and scarring. We believe that successfully targeting these pathways could decrease inflammation or accelerate its resolution and thereby reduce the volume of kidney tissue lost due to scarring as inflammation is resolved.
Need for Further Study
These measures would reduce kidney injury, prolong the lifespan of injured kidneys, reduce the number of patients progressing to dialysis and increase the longevity of transplanted kidneys. By doing so the quality of life of patients that have had kidney injury will also be improved. All of these are areas in which new therapies with greater efficacy and reduced toxicity are currently required.
Research in Plain Language
Kidney disease is a common medical problem. We know that kidneys are often damaged by inflammation caused by the body's own immune cells and that the treatments we have at present to reduce the inflammation are toxic. When inflammation does resolve, kidneys are very prone to developing scars that replace healthy tissue, so loss of normal kidney function progresses in the long-term, even if the original inflammation that started it has resolved. What we study is how the body's immune cells take on inflammatory functions directed against the kidneys and how we can "re-program" them to take on anti-inflammatory properties instead. Simultaneously, we look at how the inflammation they cause results in kidney scarring. We hope to find ways in which we can disrupt this cycle and tip the balance towards anti-inflammation and reduced scarring.
Research Images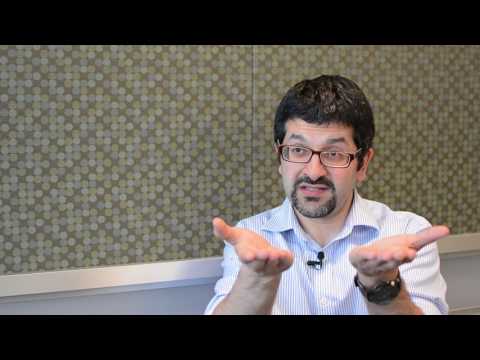 NIAMS Video Abstract: Researchers Discover BACH2-Related Genetic Disorder
Dr. Behdad Afzali, a visiting NIAMS researcher from England, worked with an international team, including experts at the National Institute for Allergy and Infectious Diseases, to uncover a genetic disorder related to the BACH2 gene. Dr. Afzali talks about the role of BACH2 and how the disease impacts patients. The work appeared in the journal Nature Immunology:
http://www.nature.com/ni/journal/v18/
.... Access to the full article requires payment or a subscription.
Human Retinoic Acid-regulated CD161+ Tregs support would healing of gut epithelium (from Povoleri et al. Nature Immunology 2018)
Model of how CD161+ Treg cells are induced to develop (A), function to support wound healing (C), and the signals that regulate the wound-healing program of genes (B). In (B) the dominant transcription factor is BACH2.
Structural modeling of BACH2L24P mutant protein in predicted heterodimeric form with wild-type BACH2 protein (From Afzali et al. Nature Immunology 2017)
A patient presenting with a constellation of symptoms and clinical features conforming to BACH2 related immunodeficiency and autoimmunity (BRIDA) syndrome was heterozygous for an L24P missense mutation in one copy of BACH2. Shown (above) is the interface of the WT POZ domain dimer (PDB: 3OHV); (bottom) is an homology model of the BACH2L24P : WT POZ domain hetero-dimer, illustrating local changes. In each model, one monomer has been rendered as a partially transparent hydrophobicity surface (Orange = hydrophobic, White = intermediate, Blue = hydrophilic). The other monomer is represented as a ribbon (Green). The side chains of selected residues at the dimer interface are shown as sticks. Cys20 (Yellow) and Ile23, Leu24, and Leu27 (all shown in Orange) form a hydrophobic patch on -helix-1, and two of these patches are in close contact with one another at the WT dimer interface. Please note that the lower diagram is not meant to represent the structure accurately but is shown merely to indicate regional changes.
Integration of environmental signals to drive cell fate
Integration of environmental signals to drive cell fate. Environmental signals are perceived by cells via intracellular or surface expressed sensing receptors. Receptor liganding transduces signals to the nucleus via recruitment of transcription factors directly to receptors and/or initiation of a phosphoproteome cascade. Such cascades are tightly regulated and involve amplification, modulation and/or down-regulation of signals. Signals reaching the nucleus are integrated to drive gene transcription via a complex network involving a number of factors, including transcription factors (TFs), enhancer elements (En), chromatin modifiers (CM) and regulatory RNAs (RNA). The topology of DNA (not shown) is also key to gene expression. Proteome remodeling through modulation of gene expression induced by these processes determines cell fate and behavior.
T cell differentiation and kidney
T cell fate decisions in lymphoid organs and tissues. Environmental signals are sensed by naive CD4+ T helper (Th) cells in lymphoid organs and transcriptionally integrated in nuclei to drive fate decisions to inflammatory or regulatory phenotypes. Environmental signals within tissues influence T cell fate to amplify inflammatory responses or induce regulatory phenotypes as part of shut-down programs. Some environmental signals can have temporally disparate, dualistic, functions, driving inflammation followed by regulation. The magnitude, duration and quality of responses within tissues determine outcomes such as tissue healing, scarring and/or loss of function.