About Our Research
The immunoregulation section focuses on transcription factor networks that integrate environmental signals to direct regulatory and effector T cell differentiation and their function. By understanding the basic mechanisms of disease we endeavor to prevent kidney inflammation, accelerate its resolution and minimize loss of kidney tissue from scarring.
Research Images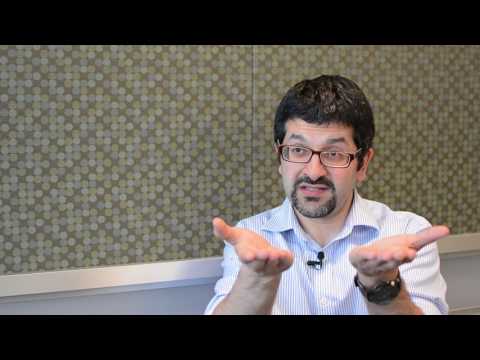 NIAMS Video Abstract: Researchers Discover BACH2-Related Genetic Disorder
Dr. Behdad Afzali, a visiting NIAMS researcher from England, worked with an international team, including experts at the National Institute for Allergy and Infectious Diseases, to uncover a genetic disorder related to the BACH2 gene. Dr. Afzali talks about the role of BACH2 and how the disease impacts patients. The work appeared in the journal Nature Immunology:
http://www.nature.com/ni/journal/v18/
.... Access to the full article requires payment or a subscription.
Human Retinoic Acid-regulated CD161+ Tregs support would healing of gut epithelium (from Povoleri et al. Nature Immunology 2018)
Model of how CD161+ Treg cells are induced to develop (A), function to support wound healing (C), and the signals that regulate the wound-healing program of genes (B). In (B) the dominant transcription factor is BACH2.
Structural modeling of BACH2L24P mutant protein in predicted heterodimeric form with wild-type BACH2 protein (From Afzali et al. Nature Immunology 2017)
A patient presenting with a constellation of symptoms and clinical features conforming to BACH2 related immunodeficiency and autoimmunity (BRIDA) syndrome was heterozygous for an L24P missense mutation in one copy of BACH2. Shown (above) is the interface of the WT POZ domain dimer (PDB: 3OHV); (bottom) is an homology model of the BACH2L24P : WT POZ domain hetero-dimer, illustrating local changes. In each model, one monomer has been rendered as a partially transparent hydrophobicity surface (Orange = hydrophobic, White = intermediate, Blue = hydrophilic). The other monomer is represented as a ribbon (Green). The side chains of selected residues at the dimer interface are shown as sticks. Cys20 (Yellow) and Ile23, Leu24, and Leu27 (all shown in Orange) form a hydrophobic patch on -helix-1, and two of these patches are in close contact with one another at the WT dimer interface. Please note that the lower diagram is not meant to represent the structure accurately but is shown merely to indicate regional changes.