NIDDK Director's Update
Summer 2017
Commendations & Commencements
Congratulations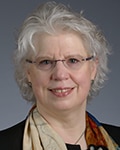 Dr. Tamara Bavendam, program director in the Division of Kidney, Urologic, and Hematologic Diseases, received the 2017 Distinguished Service Award from the Society of Urodynamics, Female Pelvic Medicine & Urogenital Reconstruction. Her work supports clinical, translational and basic research projects about the functioning of the lower urinary tract in both children and adults.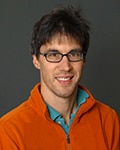 Dr. Robert Best, senior investigator in the intramural Theoretical Biophysical Chemistry Section of the NIDDK Laboratory of Chemical Physics, has been granted tenure. His work focuses on dynamics of large biomolecules and in particular on protein dynamics, folding, and misfolding.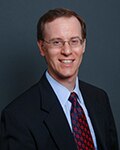 Dr. Aaron Cypess, acting chief of the Translational Physiology Section of the NIDDK's intramural Diabetes, Endocrinology and Obesity Branch, was elected to the American Society for Clinical Investigation.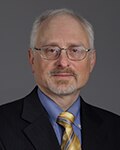 Dr. Keneth A. Jacobson, chief of the NIDDK Laboratory of Bioorganic Chemistry, was named the first recipient of the Tu Youyou Award. Established by the journal Molecules and named after the 2015 Nobel Laureate Dr. Tu Youyou, the honor recognizes researchers who have made significant contributions the advancement of the natural product and medicinal chemistry field. Jacobson also received the prestigious Bristol-Myers Squibb Smissman Award from the American Chemical Society for making a substantial impact on the field of medicinal chemistry.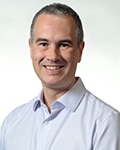 Dr. Kevin Hall, chief of the Integrative Physiology Section within NIDDK's Laboratory of Biological Modeling, received the E. V. McCollum Award from the American Society for Nutrition, given to a clinical investigator seen as a major creative force, actively generating new concepts in nutrition and personally seeing to the execution of studies testing the validity of these concepts.
Dr. Robert Tycko, chief of the Solid-State Nuclear Magnetic Resonance and Biomolecular Physics Section of NIDDK's Laboratory of Chemical Physics, was elected a Fellow of the American Academy of Arts and Sciences.
Welcome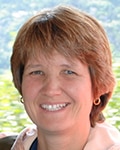 Sharon Lawler joined the NIDDK Office of the Director as a clinical trials program specialist. She was previously the director of data management at the Epidemiology Data Center at the University of Pittsburgh Graduate School of Public Health, where she led data managers and a systems development team to facilitate startup, guide, and support the conduct of NIH- and industry-funded multi-center clinical trials and registries.
In Memoriam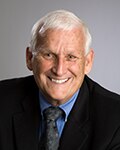 Longtime NIDDK grantee Dr. George Blackburn died in February. He was the S. Daniel Abraham Associate Professor of Nutrition, and Associate Director of the Division of Nutrition and chief of the Nutrition/Metabolism Laboratory at Harvard Medical School and Beth Israel Deaconess Medical Center, among other positions. Dr. Blackburn was an internationally recognized expert on obesity, bariatric surgery, and nutrition, whose work helped improve the health of people who had inadequate nutrition care. He was also an investigator for the NIH's Look AHEAD (Action for Health in Diabetes) trial.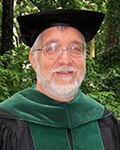 Dr. William "Bill" M. McClellan, Jr., prior chairman of the scientific advisory committee for NIDDK's Chronic Renal Insufficiency Cohort Study, died in March. He was a professor of epidemiology at Emory University's Rollins School of Public Health, and he was a professor of medicine at Emory University's School of Medicine. His research career focused on disparities in health outcomes related to chronic kidney disease, end-stage renal disease, hypertension and quality of care for patients. Dr. McClellan served on the American Society of Nephrology's Chronic Kidney Disease Committee and was a member of the coordinating panel for NIDDK's National Kidney Disease Education Program, among other roles.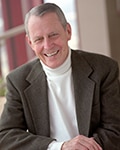 Longtime NIDDK grantee Dr. Thomas E. Starzl died in March. He performed the world's first human liver transplant and developed immunosuppressant therapies to prevent organ rejection, among many achievements. A Lasker award winner. Dr. Starzl was known as the "Father of Transplantation." He was distinguished service professor of surgery at the University of Pittsburgh School of Medicine (UPMC) and director emeritus of UPMC's Thomas E. Starzl Transplantation Institute. Dr. Starzl's work saved countless patients, and his influence spans untold surgeons and researchers around the world. Editor's Note: Read more about Dr. Starzl's work in this 2012 NIDDK Director's Update article.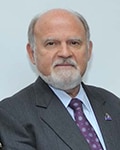 Former NIDDK Advisory Council member John W. Walsh died in March. He was co-founder of the Alpha-1 and COPD Foundations and AlphaNet. Mr. Walsh, along with several family members, had chronic obstructive pulmonary disease (COPD), a lung disease with complications including liver disease. Mr. Walsh was devoted to raising public awareness about the disease, improving patient care and developing a cure. His work across the spectrum of research and patient care has improved the lives of people with these serious health problems.