Jose Rafael Gorospe, M.D., Ph.D.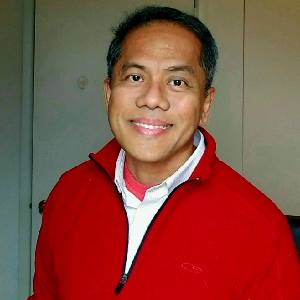 Responsibilities & Activities
I primarily administer a portfolio of grants focused on (1) clinical trials related to the diagnosis, prevention, or treatment of prediabetes and type 2 diabetes (T2D) in adults, and (2) clinical studies and trials focused on understanding the pathogenesis, prevention, and treatment of peripheral neuropathy in people with diabetes (T1D and T2D). These portfolios include clinical studies of pharmacologic agents and non-pharmacologic interventions designed to alter the course and improve clinical outcomes for individuals with T2D and painful diabetic peripheral neuropathy. Also included are mechanistic clinical trials focused on understanding the mechanisms of action of treatments for the prevention and treatment of T2D. Additionally, I administer a post-bacalaureate research education program designed to support educational activities that encourage individuals from diverse backgrounds, including those from groups underrepresented in the biomedical and behavioral sciences, to pursue further studies or careers in research focused on diabetes, endocrinology, and metabolic diseases.
Research Programs
Clinical Research in Type 2 Diabetes
Research Training and Career Development
Committees & Working Groups
DEM Training and Career Development Program Committee, Member
Select Experience
Senior Science Advisor, NIH Office of AIDS Research, 2020-2023
Program Director/Medical Officer, NIH-NIGMS, 2011-2020
Program Director/Medical Officer, NIH-NCRR, 2008-2011
Assistant Professor of Pediatrics, George Washington University, Children's National Medical Center, 2000-2007