Corinne M. Silva, Ph.D.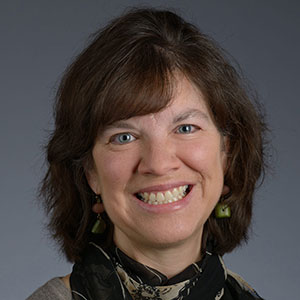 Signaling pathways, nutrient sensing and circadian rhythms in metabolic diseases; role of intrauterine environment in offspring metabolic disease; Diabetes Research Centers
Responsibilities & Activities
I administer two signaling research portfolios that together encompass over 100 grants. One portfolio focuses on signaling and nutrient sensing by elucidating pathways that regulate cellular responses to insulin and other hormones/factors or that reveal the role of nutrient sensing signaling pathways in the development and/or progression of insulin resistance, type 2 diabetes, obesity, and metabolic disease. Studies involve the identification of regulators, interacting partners, and substrates to elucidate modes of signal transmission, including circadian regulation, that impact physiological systems and result in metabolic dysfunction. A second signaling related portfolio focuses on the nuclear hormone receptor superfamily, a unique class of proteins that regulate an array of molecular functions, such as homeostasis, reproduction, development, and metabolism. Research topics covered in this portfolio include signal transduction and regulation of gene expression, structure and function of the steroid hormones, receptor structure, interaction with cytoplasmic chaperones and ligands, nuclear translocation, and mediator proteins.
In addition, I oversee a smaller but growing portfolio of research grants that focuses on the role of the intrauterine environment in metabolic disease of the offspring. These grants include both basic and translational studies that investigate the mechanisms by which the intrauterine environment alters metabolic responses in the offspring. Research focuses on elucidating the signals that mediate these long-term effects including, but not limited to, intracellular signaling pathways, inflammatory cytokines, nutrient sensing pathways, and epigenetic imprinting. The ultimate goal of this research is to identify molecular targets that could be used therapeutically to prevent metabolic disease.
In addition to overseeing these grant portfolios, I am the Project Scientist for the Nuclear Receptor Signaling Atlas Consortium and the NIDDK Information Network (dkNET).
Committees & Working Groups
Obesity Research Working Group (NIDDK), Member
NIDDK Data Science Working Group, Member
Select Experience
Assistant/Associate Professor, Departments of Medicine and Microbiology, University of Virginia, 2000-2009
Research Assistant Professor, University of Virginia, 1993-2000
Postdoctoral Fellowship, University of Virginia, 1989-1993
Ph.D., University of North Carolina, Chapel Hill, 1989