Hypothyroidism (Underactive Thyroid)
On this page:
What is hypothyroidism?
Hypothyroidism, also called underactive thyroid, is when the thyroid gland doesn't make enough thyroid hormones to meet your body's needs. The thyroid is a small, butterfly-shaped gland in the front of your neck. Thyroid hormones control the way your body uses energy, so they affect nearly every organ in your body, even the way your heart beats. Without enough thyroid hormones, many of your body's functions slow down.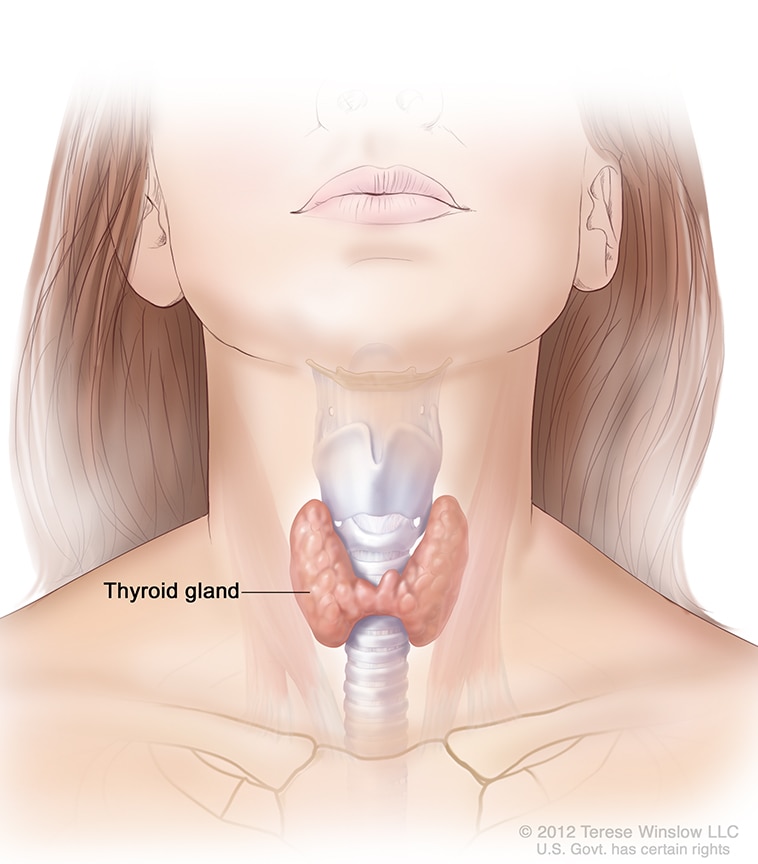 How common is hypothyroidism?
Nearly 5 out of 100 Americans ages 12 years and older have hypothyroidism, although most cases are mild or have few obvious symptoms.1
Who is more likely to develop hypothyroidism?
Women are much more likely than men to develop hypothyroidism. The disease is also more common among people older than age 60.1
You are more likely to have hypothyroidism if you
had a thyroid problem before, such as a goiter
had surgery or radioactive iodine to correct a thyroid problem
received radiation treatment to the thyroid, neck, or chest
have a family history of thyroid disease
were pregnant in the past 6 months
have Turner syndrome, a genetic disorder that affects women
Your thyroid is also more likely to be underactive if you have other health problems, including
Is hypothyroidism during pregnancy a problem?
Left untreated, hypothyroidism during pregnancy can affect both mother and baby. However, thyroid medicines can help prevent problems and are safe to take during pregnancy. Many women taking thyroid hormone medicine need a higher dose during pregnancy, so contact your doctor right away if you find out you're pregnant.
What are the complications of hypothyroidism?
Hypothyroidism can contribute to high cholesterol. If you have high cholesterol, you should get tested for hypothyroidism. Rarely, severe untreated hypothyroidism may lead to myxedema coma, an extreme form of hypothyroidism in which the body's functions slow to a life-threatening point. Myxedema coma requires immediate medical treatment.
What are the symptoms of hypothyroidism?
Hypothyroidism has many symptoms that can vary from person to person. Some common symptoms of hypothyroidism include
fatigue
weight gain
trouble tolerating cold
joint and muscle pain
dry skin or dry, thinning hair
heavy or irregular menstrual periods or fertility problems
slowed heart rate
depression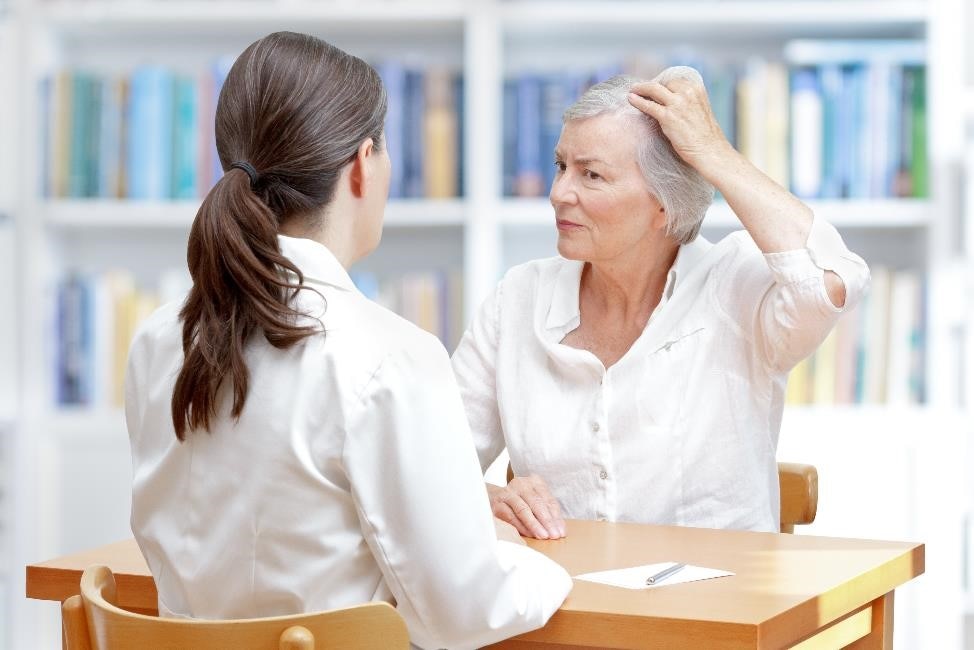 Because hypothyroidism develops slowly, you may not notice symptoms of the disease for months or even years.
Many of these symptoms, especially fatigue and weight gain, are common and do not necessarily mean you have a thyroid problem.
What causes hypothyroidism?
Hypothyroidism has several causes, including
thyroiditis, or inflammation of the thyroid
congenital hypothyroidism, or hypothyroidism that is present at birth
surgical removal of part or all of the thyroid
radiation treatment of the thyroid
some medicines
Less often, hypothyroidism is caused by too much or too little iodine in the diet or by disorders of the pituitary gland or hypothalamus.1 Iodine deficiency, however, is extremely rare in the United States.
Hashimoto's disease
Hashimoto's disease, an autoimmune disorder, is the most common cause of hypothyroidism. With this disease, your immune system attacks the thyroid. The thyroid becomes inflamed and can't make enough thyroid hormones.
Thyroiditis
Thyroiditis, an inflammation of your thyroid, causes stored thyroid hormone to leak out of your thyroid gland. At first, the leakage increases your blood's hormone levels, leading to thyrotoxicosis, a condition in which thyroid hormone levels are too high. The thyrotoxicosis may last for many months. After that, your thyroid may become underactive and, over time, the condition may become permanent, requiring thyroid hormone replacement.
Three types of thyroiditis can cause thyrotoxicosis followed by hypothyroidism.2
Subacute thyroiditis involves a painfully inflamed and enlarged thyroid.
Postpartum thyroiditis develops after a woman gives birth.
Silent thyroiditis is painless, even though your thyroid may be enlarged. Experts think it is probably an autoimmune condition.
Congenital hypothyroidism
Some babies are born with a thyroid that is not fully developed or does not work properly. If untreated, congenital hypothyroidism can lead to intellectual disability and growth failure—when a baby doesn't grow as expected. Early treatment can prevent these problems. That's why most newborns in the United States are tested for hypothyroidism.
Surgical removal of part or all of the thyroid
When surgeons remove part of the thyroid, the remaining part may produce normal amounts of thyroid hormone. But some people who have this surgery may develop hypothyroidism. Removing the entire thyroid always results in hypothyroidism.
Surgeons may remove part or all of the thyroid as a treatment for
hyperthyroidism
a large goiter
thyroid nodules, which are noncancerous tumors or lumps in the thyroid that can produce too much thyroid hormone
small thyroid cancers
Radiation treatment of the thyroid
Radioactive iodine, a common treatment for hyperthyroidism, gradually destroys thyroid cells. If you receive radioactive iodine treatment, you probably will eventually develop hypothyroidism. Doctors also treat people who have head or neck cancers with external radiation therapy, which can also damage the thyroid if it is included in the treatment.
Medicines
Some medicines can interfere with thyroid hormone production and lead to hypothyroidism, including certain
Several recently developed cancer medicines, in particular, can either affect the thyroid directly or affect it indirectly by damaging the pituitary gland.
How do doctors diagnose hypothyroidism?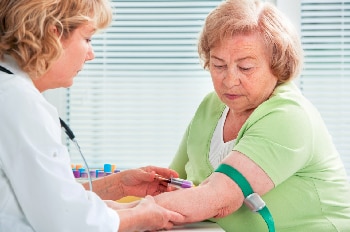 Your doctor will take your medical history and perform a physical exam. A hypothyroidism diagnosis can't be based on symptoms alone because many of its symptoms are the same as those of other diseases.1 That's why your doctor may use several thyroid blood tests and imaging tests to confirm the diagnosis and find its cause.
Because hypothyroidism can cause fertility problems, women who have trouble getting pregnant often get tested for thyroid problems.
How do doctors treat hypothyroidism?
Hypothyroidism is treated by replacing the hormones that your own thyroid can no longer make. You will take levothyroxine, a thyroid hormone medicine identical to a hormone a healthy thyroid makes.3 Usually prescribed in pill form, this medicine is also available as a liquid and as a soft gel capsule. These newer formulas may help people with digestive problems to absorb the thyroid hormone. Your doctor may recommend taking the medicine in the morning before eating.
Your doctor will give you a blood test about 6 to 8 weeks after you begin taking the medicine, adjusting your dose if needed. Each time your dose is adjusted, you'll have another blood test. Once you've reached a dose that's working for you, your doctor will probably repeat the blood test in 6 months and then once a year.
Your hypothyroidism most likely can be completely controlled with thyroid hormone medicine, as long as you take the recommended dose as instructed. Never stop taking your medicine without talking with your doctor first. Taking too much thyroid hormone medicine can cause serious problems, such as atrial fibrillation or osteoporosis.1
How does eating, diet, and nutrition affect hypothyroidism?
Your thyroid uses iodine to make thyroid hormones. However, if you have Hashimoto's disease or other types of autoimmune thyroid disorders, you may be sensitive to iodine's harmful side effects. Eating foods that have large amounts of iodine—such as kelp, dulse, or other kinds of seaweed—may cause or worsen hypothyroidism. Taking iodine supplements can have the same effect.
Talk with members of your health care team
about what foods to limit or avoid
if you take iodine supplements
about any cough syrups you take because they may contain iodine
If you are pregnant, you need more iodine because the baby gets iodine from your diet. Talk with your doctor about how much iodine you need.
Clinical Trials for Hypothyroidism
The NIDDK conducts and supports clinical trials in many diseases and conditions, including endocrine diseases. The trials look to find new ways to prevent, detect, or treat disease and improve quality of life.
What are clinical trials for hypothyroidism?
Clinical trials—and other types of clinical studies—are part of medical research and involve people like you. When you volunteer to take part in a clinical study, you help doctors and researchers learn more about disease and improve health care for people in the future.
Researchers are studying many aspects of hypothyroidism, such as
understanding how the disease progresses, its clinical presentation, and genetics
investigating how effective and safe levothyroxine is for people with chronic kidney disease
Find out if clinical studies are right for you.
Watch a video of NIDDK Director Dr. Griffin P. Rodgers explaining the importance of participating in clinical trials.
What clinical studies for hypothyroidism are looking for participants?
You can view a filtered list of clinical studies on hypothyroidism that are open and recruiting at www.ClinicalTrials.gov. You can expand or narrow the list to include clinical studies from industry, universities, and individuals; however, the National Institutes of Health does not review these studies and cannot ensure they are safe. Always talk with your health care provider before you participate in a clinical study.
References
Last Reviewed March 2021