Celiac Disease
View or Print All Sections
Celiac disease is a digestive disorder that damages the small intestine. People with celiac disease cannot eat gluten, a protein found in wheat, barley, and rye. The disease can cause long-term digestive problems and keep you from getting nutrients you need.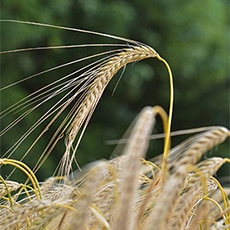 If you have celiac disease, you may experience digestive symptoms or symptoms in other parts of your body. Digestive symptoms are more common in children than adults. Some people with celiac disease have no symptoms.
Your doctor may diagnose celiac disease with a medical and family history, a physical exam, blood tests, an intestinal biopsy, a skin biopsy, and genetic tests. Doctors in the United Stated do not routinely screen people for celiac disease.
Doctors treat celiac disease by prescribing a gluten-free diet. Symptoms significantly improve for most people with celiac disease who follow a gluten-free diet. A dietitian can teach you how to avoid gluten while following a healthy and nutritious diet.
Eating, diet, and nutrition play a major role in treating celiac disease. You should maintain a gluten-free diet by avoiding all products that contain gluten. You can maintain a well-balanced diet with a variety of foods that do not include gluten. 
The National Institute of Diabetes and Digestive and Kidney Diseases (NIDDK) and other components of the National Institutes of Health (NIH) conduct and support research into many diseases and conditions.