Prevención la diabetes gestacional
Qué aumenta mi probabilidad de tener diabetes gestacional?
Su probabilidad de que le dé diabetes gestacional es más alta si:
tiene sobrepeso
ha tenido diabetes gestacional antes
su madre, su padre, su hermano o hermana tiene diabetes tipo 2
tiene prediabetes (en inglés), lo que significa que sus niveles de glucosa en la sangre son más altos de lo normal, pero no lo suficiente para un diagnóstico de diabetes.
es afroamericana, indígena estadounidense, estadounidense de origen asiático, hispana o latina, o nativa de las islas del Pacífico
tiene un trastorno hormonal llamado síndrome de ovario poliquístico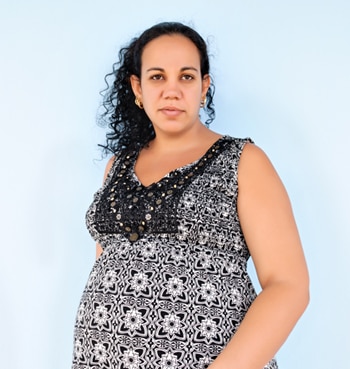 ¿Cómo puedo reducir mi probabilidad de tener diabetes gestacional?
Si está pensando en quedar embarazada y tiene sobrepeso, puede reducir la probabilidad de desarrollar diabetes gestacional si pierde el exceso de peso y hace más actividad física antes de quedar embarazada. Tomar estas medidas puede mejorar la forma en que su cuerpo usa la insulina y ayudar a que sus niveles de glucosa en la sangre se mantengan normales.
Una vez que esté embarazada, no trate de perder peso. Debe aumentar un poco de peso para que su bebé esté sano. Sin embargo, aumentar demasiado peso demasiado rápido puede aumentar su probabilidad de desarrollar diabetes gestacional. Pregúntele a su doctor cuánto peso debe aumentar y cuánta actividad física debe hacer durante el embarazo.
Mayo de 2017
This content is provided as a service of the National Institute of Diabetes and Digestive and Kidney Diseases (NIDDK), part of the National Institutes of Health. The NIDDK translates and disseminates research findings through its clearinghouses and education programs to increase knowledge and understanding about health and disease among patients, health professionals, and the public. Content produced by the NIDDK is carefully reviewed by NIDDK scientists and other experts.
El NIDDK desea agradecer a:
Boyd Metzger, M.D., Northwestern University