NIDDK Director's Update
Spring 2013
Commendations & Commencements
Congratulations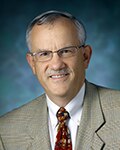 Longtime NIDDK grantee Dr. Lawrence Appel has been elected to the Institute of Medicine. He is director of the Welch Center for Prevention, Epidemiology and Clinical Research at The Johns Hopkins University, in addition to other roles. Appel has led a series of landmark studies that have set national standards for preventing heart disease, stroke and kidney disease, with both drug therapies and lifestyle modification. His research includes chairing the African-American Study of Kidney Disease and Hypertension that documented the benefits of aggressive blood pressure control in African-Americans with hypertensive kidney disease, and the POWER study, which showed the effectiveness of a weight-loss program delivered over the phone and intenet. He is currently the principal investigator of the NIDDK-funded Hopkins Clinical Center of the Chronic Renal Insufficiency Cohort study.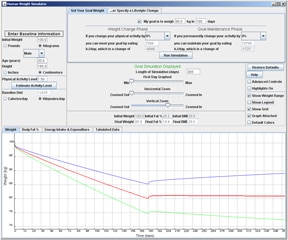 "The Body Weight Simulator: An Interactive Tool for Accurate Personalized Weight Management," created by Drs. Kevin Hall and Carson Chow – both senior investigators in the NIDDK Laboratory of Biological Modeling – and Dhruva Chandramohan, then a post-baccalaureate fellow in NIDDK, was a finalist in the HHSinnovates awards program. The program was created to celebrate and build a culture of innovation by U.S. Health and Human Services employees, including those of NIH, by facilitating the sharing of innovative ideas. The simulator can be found here: Body Weight Planner.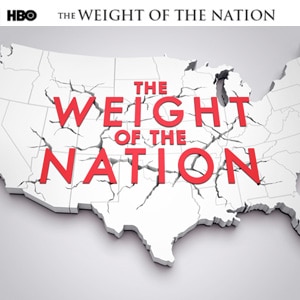 "HHS and HBO Collaborate to Improve The Weight of the Nation—A multiplatform obesity awareness campaign," a collaboration which included staff from across NIDDK, was a finalist in the HHS innovates awards program. The program was created to celebrate and build a culture of innovation by U.S. Health and Human Services employees, including those of NIH, by facilitating the sharing of innovative ideas. Nominations can be viewed here. More about NIH's role in the HBO documentary series, "The Weight of the Nation," including a link to HBO short film about NIH, can be found here.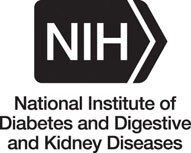 Several NIDDK information and education programs received Aesculapius Awards of Excellence for 2012 from the Health Improvement Institute. The National Diabetes Education Program received the program's highest honor, the Annual Aesculapius Award, for its website. The National Kidney Disease Education Program received an award of excellence for its website. The National Digestive Diseases Information Clearinghouse received an award of merit for its Celiac Disease Awareness Campaign website. The April 16, 2012, edition of the Healthy Moments radio series, "The Obesity Epidemic," received an award of appreciation.

The Weight-control Information Network (WIN) received the Golden Thinker Award and two certificates of excellence from the North American Precis Syndicate, an organization which assists govenment and other groups to transmit stories to newspapers and other media. WIN received the Golden Thinker Award for "Use what you have to stay healthy and fit," an article that appeared in 868 newspapers nationwide and was one of the organization's top stories. A WIN radio news story on health habits during the holidays won certificates in honor of its 653 placements.
Welcome
Four members joined the NIDDK Advisory Council in February: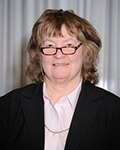 Dr. Sharon Anderson has joined the Kidney, Urologic, and Hematologic Diseases subcouncil. She is a member of the Division of Nephrology and Hypertension, and professor and vice chair of the Department of Medicine at Oregon Health & Science University. She is also chief of medicine at the Portland VA Medical Center. Anderson's research interests include the progression of chronic kidney disease, with an emphasis on polycystic kidney disease, diabetic nephropathy, and the pathophysiology of the aging kidney. She has also served as chair of the NIH General Medicine B and Pathobiology of Kidney Disease study sections. She was also the first woman president of the Council of the American Society of Nephrology and is a past chair of the Nephrology Board of the American Board of Intenal Medicine, among other positions.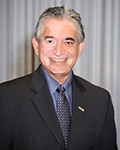 Dr. Gopal Badlani has joined the Kidney, Urologic, and Hematologic Diseases subcouncil. He is a professor of urology, vice chair of Clinical Affairs, and director of the Urogynecology Regenerative Medicine Program at Wake Forest School of Medicine in Winston-Salem, NC. Badlani is an intenationally renowned expert in voiding dysfunction, with specialties including urinary incontinence associated with pelvic organ prolapse in women and prostate surgery and neurological disease in men. He currently serves as secretary of the American Urological Association, and is former president of the Endourological Society and the Association of Indian Urologists in North America, among other positions.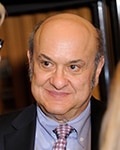 Dr. Irving Smokler has joined the Kidney, Urologic, and Hematologic Diseases subcouncil. He is the founder and president of the NephCure Foundation, which supports research and advocacy for those with Nephrotic Syndrome, especially focal segmental glomerulosclerosis. He is the former professor at the University of Michigan and former dean of students at the university's medical school. Smokler is also chairman of the board of The American Jewish Joint Distribution Committee, a Jewish humanitarian assistance organization.
Dr. Bruce Spiegelman has joined the Diabetes, Endocrinology, and Metabolic Diseases subcouncil. He is the Stanley J. Korsmeyer Professor of Cell Biology and Medicine at Harvard Medical School and professor of cancer biology at the Dana-Farber Cancer Institute. His research is focused on the regulation of energy homeostasis in mammals, primarily at the level of gene transcription. He is a longtime NIH grantee, an NIH MERIT awardee, and a member of the National Academy of Science.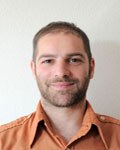 Dr. Alexxai (Lex) Kravitz joined the NIDDK intramural Diabetes, Endocrinology, and Obesity Branch as a tenure-track investigator, beginning near the start of 2013. He was previously a postdoctoral fellow at the Gladstone Institutes of Neurological Disease. His research focuses on understanding reward circuitry in the brain and how dysfunction in this circuitry contributes to obesity.
A Fond Farewell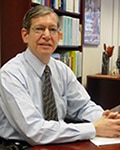 Dr. Louis Simchowitz, director of the NIDDK Office of Fellow Recruitment and Career Development left NIDDK in January. He began in the institute in 2002, with prior service in the federal govenment. In his career, Simchowitz also conducted basic biomedical research on the cell physiology of human neutrophil function in acute inflammation. He has authored over 60 scientific publications and served as an editor and reviewer for many medical and scientific jounals.
In Memoriam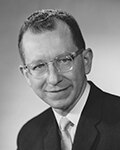 Dr. Benjamin T. Burton, 93, retired NIDDK associate director for disease prevention and technology transfer and scientist emeritus, died Dec. 22, 2012. During 34 years at NIH, Dr. Burton helped develop protein supplements to fight malnutrition in developing countries and played a major role in developing new technology for kidney dialysis. His textbook Human Nutrition has been translated into Spanish, Portuguese and Arabic. (Editor's note: Read more about Dr. Burton in the NIH Record.)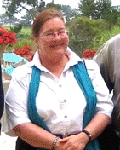 NIDDK grantee Dr. Christa Muller-Sieburg died in January. A professor in the Stem Cells and Regenerative Biology Program at Sanford-Bunham Medical Research Institute, her work had been supported by NIDDK since 1989. She was currently principal investigator of a grant entitled, "Epigenetic Control of Hematopoietic Stem Cells." Dr. Muller-Sieburg's research included discoveries such as the diversity of blood stem cells, as well as the emergence of myeloid bias in aging stem cells.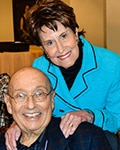 Suzanne Rosenthal, a former NIDDK Advisory Council member, died on Feb. 10. Diagnosed with Crohn's disease in 1955, just over a decade later in 1967, she was among the founders of the National Foundation of Ileitis and Colitis, now known as the Crohn's & Colitis Foundation of America. Ms. Rosenthal also served on the first National Digestive Diseases Advisory Board from and the National Commission on Digestive Diseases. She was also founder and past president of the Digestive Diseases National Coalition, a coalition of more than 32 lay and professional groups that advocates for health care and health research legislation.