NIDDK Director's Update
Summer 2018
News Around NIDDK
Behind every great intramural program is a Board of Scientific Counselors
By Lisa Yuan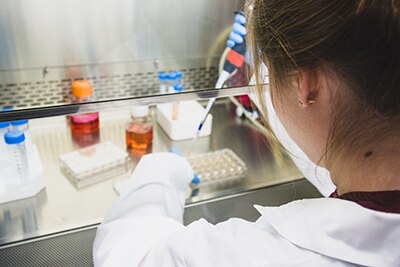 Unless there's a vacuum chamber involved, most science doesn't happen in a vacuum. That's true in the NIDDK Division of Intramural Research as well. But while many people know of the exciting scientific accomplishments of intramural investigators, most seldom hear about another group of scientists – the Board of Scientific Counselors, or BSC, a group making significant contributions to the division's success.
The BSCs are panels of outside experts who provide objective, rigorous review of NIH intramural scientists and their research programs. At the NIDDK, the BSC consists of six NIH-funded researchers from external institutions, each serving a five-year term. They are a small group, but they carry an enormous responsibility.
"The BSC serves an essential function in ensuring that our intramural investigators are using resources effectively to support and conduct outstanding, impactful science," said NIDDK Scientific Director Dr. Michael W. Krause.
All intramural scientists with independent resources – used for self-determined research projects – must undergo review at least once every four years. Given the number of scientists, this is no easy feat. Twice a year, the BSC meets for two days, reviewing 12 to 18 scientists and their research programs. They look at the scientists' accomplishments since their last review; the merit of their research projects; and the quality, diversity, and inclusiveness of their training environments.
The BSC then provides Krause with information and advice related to the overall scientific direction of the program, allocation of resources to scientists, and any tenure actions being considered. Their recommendations help assure that NIDDK intramural scientists continue to produce high-quality, high-impact, and innovative research, while providing outstanding mentoring opportunities.
"By evaluating the scientific rigor of the work, the quality and quantity of publications, the international standing of the investigator, and the investigator's contributions to the scientific community, our BSC ensures not only scientific integrity, but also accountability, mentoring success, and community service," said Krause.
First appointed in 1956, the NIH BSCs have since become integral to the intramural scientific review process. As Special Government Employees, BSC members must follow NIH ethics procedures, including confidentiality and conflict of interest policies. They must also possess the scientific credentials that qualify them to act as experts and authorities in the fields they review.
The NIDDK's current BSC members are: Moshe Levi, M.D. (BSC Chair until June 30, 2018); Marisa Bartolomei, Ph.D.; Jorge Bezerra, M.D.; Anita Corbett, Ph.D.; Claire Fraser, Ph.D.; and Juanita Merchant, M.D., Ph.D. – accomplished scientists from renowned institutions.
All six members share a commitment to upholding the intramural program's tradition of excellence.
"We are grateful to the BSC for their tireless dedication to making sure our intramural research program meets the highest standards of scientific review," said NIDDK Director Dr. Griffin P. Rodgers. "Their hard work enables us to continue providing a productive and diverse intramural environment, one that fosters creative research to help improve public health."
NIDDK director talks disease prevention, healthy eating at Maryland school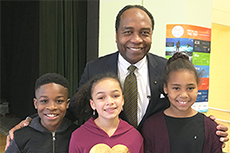 NIDDK Director Dr. Griffin P. Rodgers discussed diabetes, nutrition, and kidney disease on March 13 with more than 100 students at William B. Gibbs Elementary School in Germantown, Maryland. The visit was part of the USA Science & Engineering Festival's Nifty Fifty program, which features role models in science, technology, engineering, and math, and in which Rodgers is a repeat participant.



NIDDK opens Office of Clinical Research Support
By Jennifer Rymaruk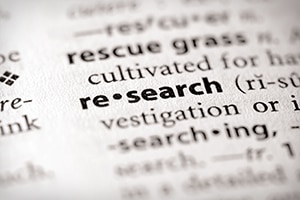 NIDDK recently opened a new virtual office that will focus on harmonizing the Institute's clinical research policies, improving management of clinical trials, and increasing cost efficiency.
The Office of Clinical Research Support (OCRS) opened in March. The office will oversee and coordinate the development of policies and procedures to guide extramural NIDDK-funded clinical studies, and it will ensure research is compliant with all NIH and HHS human subjects research policies. Additionally, OCRS will plan for consistent, effective, and efficient management of clinical research across all NIDDK divisions.
The idea for this office evolved as NIH looked to improve quality and oversight of clinical trials in recent years.
"We began laying the groundwork for this office two years ago, with invaluable input from leadership on NIDDK's Clinical Studies Working Group," said NIDDK Deputy Director Dr. Gregory Germino, who led the development of OCRS. "As NIDDK provides significant financial support, and in many cases, administrative and scientific oversight for a wide variety of clinical studies, it made sense for NIDDK to demonstrate commitment to innovation and strive to become proactively and uniformly involved in the entire lifecycle of clinical trial development."
OCRS brings together specialists in biostatistics, regulatory affairs, clinical trial support, data and biospecimen repositories, and technology transfer. The office includes existing NIDDK experts, as well as one new face – Sharon Lawlor, the former director of data management at the University of Pittsburgh's Epidemiology Data Center. Lawlor is the office's Clinical Trials Program Specialist.
"OCRS will work with program staff to address challenges in the design, efficiency, and reporting of all clinical trials," said NIDDK Director Dr. Griffin P. Rodgers. "These efforts provide needed resources and support."
For office staff specialties and contact information, visit the OCRS web page.
DIR hosts Prince George's elementary students for campus visit

About 40 students from Kettering Elementary School in Prince George's County visited NIH's campus on May 21 for a tour. Division of Intramural Research (DIR) staff, led by program specialist Nicole Ray, organized a fun-filled morning of activities that included talks from NIDDK Director Dr. Griffin P. Rodgers and DIR scientists, as well as lab tours in the Clinical Center.
Nutrition, human biology lessons at Take Your Child to Work Day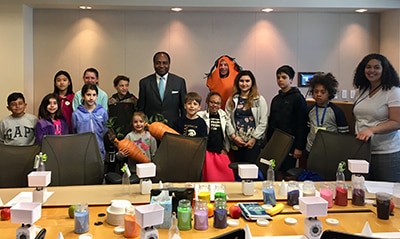 The annual Take Your Child to Work Day event at NIH welcomed employees and their children, who fanned out across campus to take part in educational, fun events. About 90 children registered to attend five NIDDK activities about topics such as human biology and nutrition. Deputy Executive Office Jeffrey Weiner – shown here with Institute Director Dr. Griffin P. Rodgers, fellow NIDDK staff, and children visiting NIH – wore a carrot costume to help embody the importance of nutrition.
NMRI celebrates 16th year with annual workshop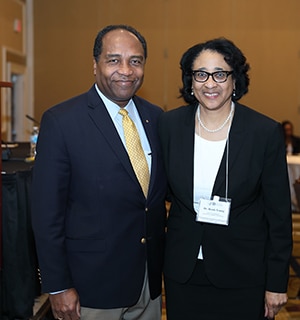 The Network of Minority Health Research Investigators (NMRI) held its 16th annual workshop April 11-13 at the DoubleTree Hotel in Bethesda, Maryland. Among this year's attendees was NMRI senior member Dr. Bessie Young, recently appointed as the University of Washington (UW) Department of Medicine's associate chair of diversity and inclusion. In 2015, Young became the first African American female promoted to full professor in UW's Department of Medicine and is currently the chief of nephrology at the VA Puget Sound Health Care System.
Supported by NIDDK, the NMRI encourages minority health investigators to pursue and conduct biomedical research in fields related to diabetes, digestive diseases, endocrinology, and kidney, urologic, and hematologic diseases.
Getting to Know: Dr. Ziya Kirkali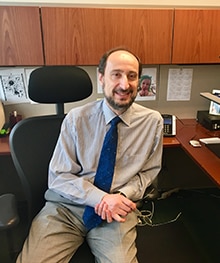 Dr. Ziya Kirkali is a program director in the NIDDK Division of Kidney, Urologic, and Hematologic Diseases. He manages a research portfolio that focuses on dysfunction of the urinary tract and urinary stone disease. Kirkali spoke to January Payne about why he became a urologist, his role at NIDDK, and his hope for the future of urologic research.
What made you interested in becoming a urologist?
The major reason I liked this area of medicine was I liked urologists. There is a difference in personality in various medical fields. I think urologists are mostly humble, down-to-earth people. I noticed they were nice people when I was in medical school.
I also liked that urologists have a good knowledge of general medicine, and even in the late 1970s and early 1980s, urology was a specialty where you could do open surgeries or endoscopic surgeries.
What led you to work at the NIH?
I practiced urology for 30 years mostly in Turkey and in the United Kingdom. I was an endourologist, performing surgery through an endoscope, and I was a urologic oncologist, treating urologic cancers. I came to NIH in 2010. I loved surgery, but I'd come to a stage in my life where I thought, "What else? What's next?"
When you practice surgery, you treat one patient at a time. I wanted to have a bigger impact, doing large-scale studies that could affect hundreds of thousands of patients. I thought NIH was a great place to do that – to really change the lives of a lot of people, more than you can do with your knife as a surgeon.
What are you most enthusiastic about for the future of research in the program area you oversee?
I'm very proud of the Symptoms of Lower Urinary Tract Dysfunction Research Network (LURN), which I helped establish six years ago. We are ahead of targets in recruitment. As we look ahead to LURN 2, we hope to really understand the pathophysiology of LUTS and to expand research done through LURN 1.
I am also excited about the Urinary Stone Disease Research Network (USDRN). This is the first time we're funding a network on urinary stone disease, also known as kidney stones. We recently launched the Prevention of Urinary Stones with Hydration study, which is currently recruiting participants. PUSH uses financial incentives, coaching, as well as new technology – smart water bottles – to encourage participants to drink more water. If we are successful, it could change the paradigm in our approach because it's such a common disease, and yet it really doesn't attract the attention it deserves.
What advice do you have for people interested in pursuing a career in research?
Research is so interesting, from lab work to large-scale clinical trials. It requires a lot of work, day and night. But the bottom line is you get rewarded with the success of completing a study or a trial. The results are important for so many people. I think a research career is one of the best ways to advance medicine.