NIDDK Director's Update
Spring 2023
News Around NIDDK
NIH data sharing policy aims to advance research progress and innovation
As of January 25, 2023, NIH's new Data Management and Sharing (DMS) policy requires that, for all research that generates scientific data, researchers must submit a DMS plan elaborating how they will responsibly and effectively manage and share the data, and that they will comply with the approved plan. The policy applies to research that is funded or conducted, in whole or in part, by NIH.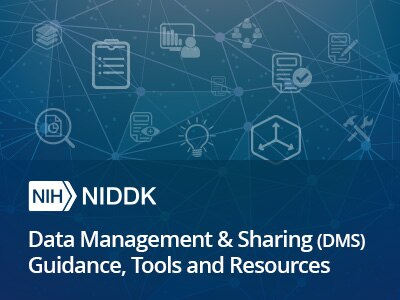 "By committing to responsible data management and sharing, the research community is pledging to accelerate scientific discoveries and medical breakthroughs that benefit all Americans," says Dr. Lawrence Tabak, who is performing the duties of the NIH Director. "The extraordinary speed at which COVID-19 vaccines and treatments were developed demonstrates the power of data sharing to catalyze groundbreaking research."
The new DMS policy establishes a minimum expectation that acknowledges data management and sharing as a fundamental part of the research process. Ensuring data is accessible and reusable has many benefits, including helping to
enable reuse of hard-to-generate data
increase transparency of the research process, data, and analysis, allowing for replication and validation of results
foster public trust in science
promote diversity in research by enabling more scientists, including those with limited resources, access to high-value data sets, and
encourage collaboration across fields, facilitating new knowledge and creative problem-solving.
"Increased visibility and sharing of scientific data is mutually beneficial," says Reaya Reuss, chief of staff for the NIDDK deputy director's office, who is coordinating implementation of the policy for NIDDK. "NIH's DMS policy helps guide researchers to maximize the impact of their data, accelerating validation, translation, and ultimately improving public health."
To help investigators implement the NIH DMS policy, NIDDK offers Institute-specific guidance for drafting a DMS plan, as well as tools, examples, and other resources to supplement the NIH DMS resources.
To learn more about NIDDK's DMS guidance, visit NIDDK Data Management and Sharing.
NIDDK publishes 2023 report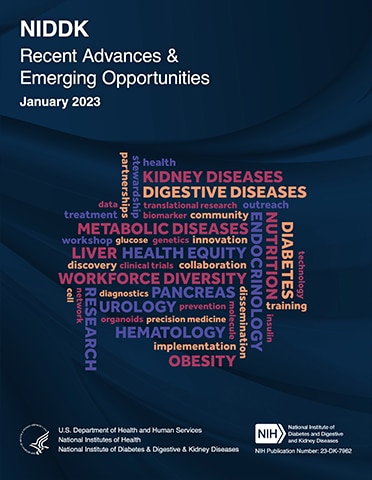 The NIDDK annual report for 2023, NIDDK Recent Advances and Emerging Opportunities, is now available. The report highlights examples of NIDDK-funded research advances from fiscal year 2022 and includes special features such as "Pathways to Health for All," (PDF, 564.52 KB) a section that describes NIDDK's efforts to address health disparities, advance health equity, and promote workforce diversity.
The report also contains "Personal Perspectives" of people who have participated in or supported NIDDK-sponsored clinical research.
NIDDK's Office of Scientific Program and Policy Analysis leads the production of this report with input from the Institute's extramural divisions and offices and the Division of Intramural Research.
NIDDK Director visits future scientists in Guam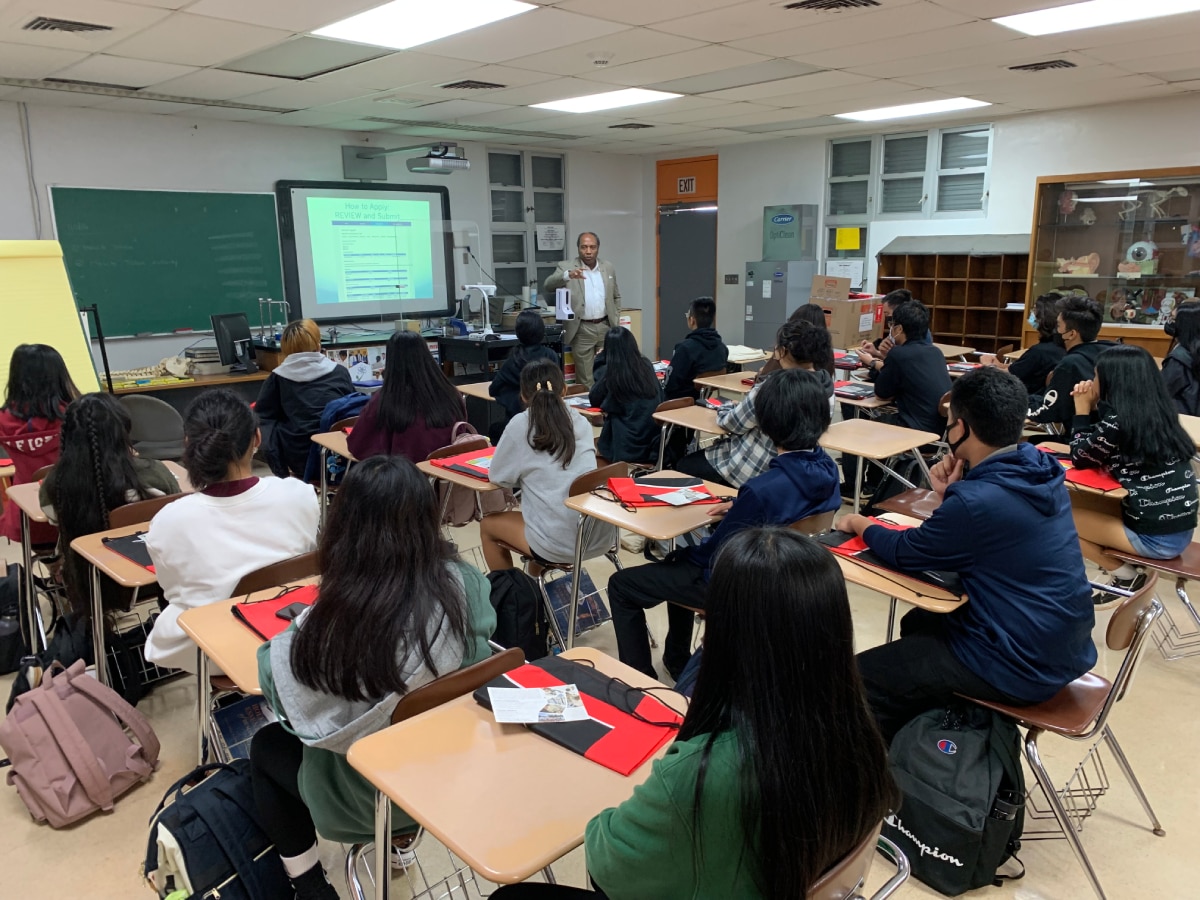 In January, NIDDK Director Dr. Griffin P. Rodgers visited seven high schools in Guam to speak with students about NIDDK's Short-Term Research Experience for Unlocked Potential (STEP-UP) program, a summer research internship for high school and undergraduate students from diverse backgrounds. STEP-UP provides participants with hands-on research experience, mentorship, a paid stipend, and access to modern laboratory facilities without having to travel far from home.
During his visit, Dr. Rodgers was joined by Dr. George Hui, a research professor at the University of Hawai'i at Manoa and director of the STEP-UP program in the Pacific Islands. Besides Guam, where NIDDK opened a STEP-UP research laboratory last year, the Pacific STEP-UP program is available to students in Hawaii, American Samoa, Guam, the Commonwealth of the Northern Mariana Islands, the Republic of Palau, the Republic of the Marshall Islands, and the Federated States of Micronesia.
NIDDK selects new clinical director
Dr. Christopher Koh was named NIDDK's clinical director of the Division of Intramural Research. Since October 2020, Koh has been serving as the acting clinical director, managing innovative, high-quality clinical research and patient care in NIH's Clinical Center.
"I am grateful to Dr. Koh for providing a seamless transition while diligently serving as acting clinical director these past two years," said NIDDK Director Dr. Griffin P. Rodgers. "I highly respect his expert frontline clinical skills, outstanding management, and impressive policy acumen, and look forward to continuing to work with him in this capacity."
Koh earned his Doctor of Medicine from Saba University School of Medicine in Saba, Dutch Caribbean, and holds a Master of Health Science from Duke University School of Medicine, Durham, North Carolina. After completing fellowships in gastroenterology and hepatology at the University of Maryland and NIDDK, Koh became an NIDDK staff clinician in 2013. In 2019, he was appointed deputy clinical director until he became acting clinical director in October 2020.
Among his many accomplishments, Koh has served in leadership roles in the NIDDK gastroenterology and hepatology fellowship programs, which aim to provide fellows with the skills needed to become independent clinician-scientists. In addition to his clinical director duties, Koh continues to lead research on liver disease caused by chronic hepatitis D virus infection as a senior research physician in NIDDK's Liver Diseases Branch.
"It is an honor to serve as NIDDK's clinical director," Koh said. "I look forward to the opportunities ahead to advance NIDDK's widely impactful mission and to address health and research challenges head-on for those affected by the conditions we study."
Getting to Know: Dr. Chris Ketchum
Dr. Chris Ketchum is a deputy director in NIDDK's Division of Kidney, Urologic, and Hematologic Diseases, overseeing basic and translational studies on the kidney, urinary tract, and disorders of the blood and blood-forming organs. His portfolio includes research in kidney precision medicine, kidney regeneration and repair, and accelerating innovative science. He spoke with Matt Oldham, virtually, about his work at NIDDK, what he sees for the future of kidney research, how he's embraced downhill skiing, and his role as a soccer dad.
How did you come to focus on kidney research?
Starting at least as far back as kindergarten, I knew I was going to be a scientist. I like to figure out how things work. I like to fix things. And I was always interested in how the human body works—what makes us tick. In graduate school, and then as a post-doctoral researcher, everything I did was on membrane transporters—carriers, channels, and pumps. These are like little molecular machines that move things from one side of a cell's membrane to the other. So, I'm not sure I chose to specialize in kidney research, to be honest. It seemed to happen naturally.
What brought you to NIDDK, and what keeps you here?
When I was at the Johns Hopkins University School of Medicine, teaching gastrointestinal and renal physiology, I started to see how complex and beautiful the kidney is, with all its different membrane transporters doing all the different, important things the kidney needs to do. So, when the announcement came up for a program director of renal physiology at the NIDDK, it was a logical fit. The kidney is hard to study, and that makes it fun and rewarding. I'm very thankful for my 20 years at NIDDK…and I'd like to think it's worked out so far.
How would you like to see your program improve nephrology?
We're focusing some of our efforts on precision medicine, which starts with creating an atlas of human kidney tissue to define what different cells in the kidney look like, and what they do. It's important and fascinating work. The next step will be trying to fix these cells if they're broken, not working, or if there's disease. Hopefully this work will allow us to target specific cells with therapies that could return or restore function, repair the cells, or reverse disease. Many scientists have similar goals, of course. But we're trying to, programmatically, be in front of the curve here, asking the question: How can we enable this research?
What do you like to do in your off time?
It won't surprise anyone who knows me that skiing is one of my favorite activities. I grew up cross-country skiing competitively in upstate New York. It's hard to find spots to cross-country ski in the Washington, D.C. area, but I've grown fonder of the downhill, or Alpine, skiing you find more of here.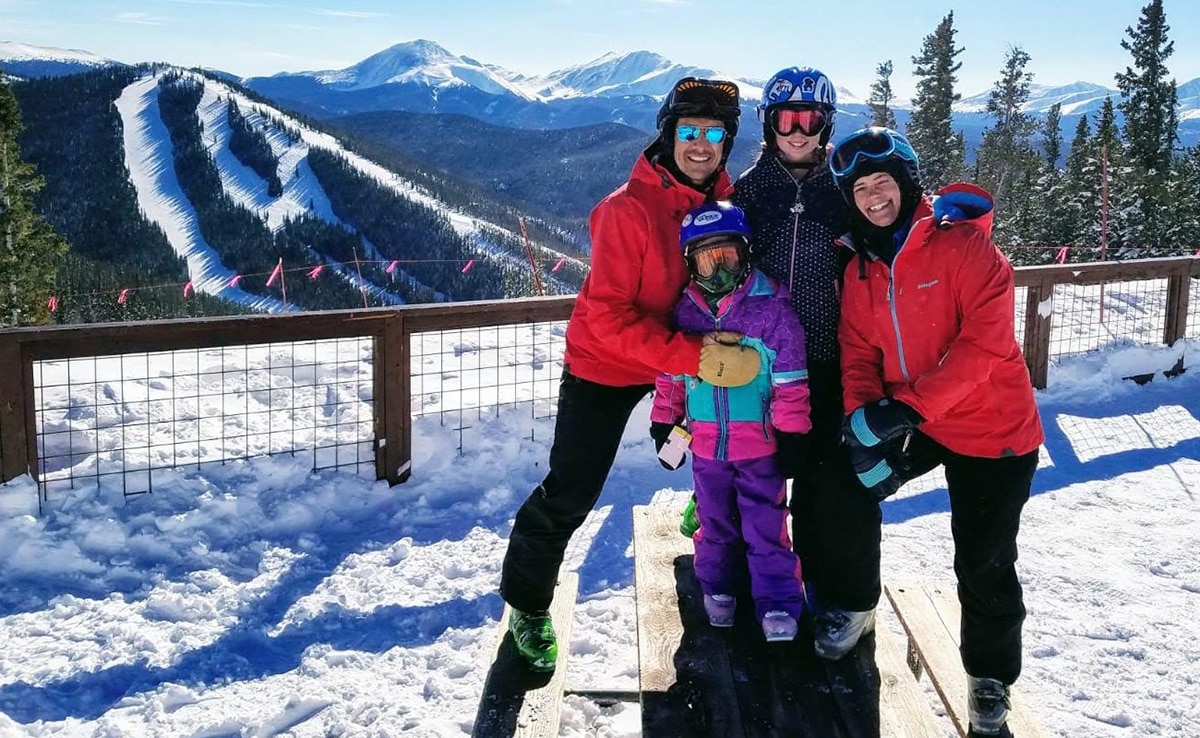 More than putting on the ski boots, I love kicking off my work shoes to play soccer with my girls [ages 9 and 14]. They play soccer and futsal, an indoor version of soccer, and are always training, practicing, or playing games and tournaments. Their soccer-playing dominates most of my weekends, and I relish every minute of it.
NIDDK-supported research leads to FDA approval of new T1D preventive therapy
By Mary Hanlon-Tilghman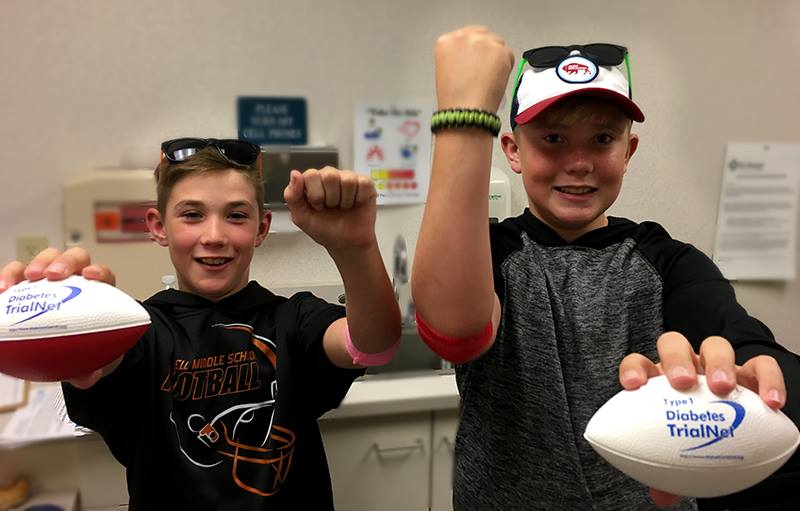 Long-term research supported by NIDDK and the Special Diabetes Program (SDP) has culminated in the recent FDA approval of teplizumab as the first drug that delays onset of type 1 diabetes (T1D) in individuals at high risk for developing the disease. People at high risk have at least two blood markers of T1D (autoantibodies) and abnormal blood glucose levels, but do not yet need insulin.
Key research underlying the approval stemmed from a clinical trial conducted by NIDDK's Type 1 Diabetes TrialNet, which found that the immune-targeting drug teplizumab delayed T1D onset by at least 3 years. The trial was made possible by decades of NIH- and SDP-supported research on teplizumab and other research to understand how T1D progresses and to identify potential therapeutic targets and agents.
"The FDA approval of teplizumab provides a much-needed therapeutic option for people at risk of developing T1D," said NIDDK Director Dr. Griffin P. Rodgers. "It also underscores the importance of the NIDDK-supported TrialNet, which continues as a unique and critical network for testing novel T1D preventive therapies."
Fellow Spotlight: Dr. Charlita Worthy
Name: Charlita Worthy, MD, MPH
Hometown: Atlanta, GA
Current position: Endocrine Clinical Fellow in the NIDDK Diabetes, Endocrinology, and Obesity Branch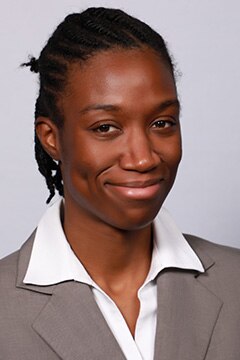 What inspired you to pursue a research career?
Some of my earliest memories involve my family and neighbors receiving help from the Red Cross after our apartment complex burned down when I was 4 years old. That experience inspired my passion for service. Later, I sought to pair my curiosity with my will to help those around me. Medicine seemed like the natural career choice since childhood, but I found the path in medicine that best suited me by studying other topics.
In college, I took the prerequisite classes for medical school, but I majored in history, with minors in African American studies and in Chinese language and culture. Taking those courses while volunteering at a local food pantry improved my understanding of the ways in which policies and systems affect health. As a graduate student in public health, I envisioned my career of life-long learning, treating individuals, and improving public health by becoming a physician-scientist. Now, as clinical research mentee to Dr. Anne Sumner in the Section on Ethnicity and Health, I continue to grow as a clinician and researcher.
What public health problem do you ultimately hope to solve with your research?
I am working to find ways to diagnose abnormal glucose tolerance earlier and more accurately than currently possible. I hope my research will result in more interventions to prevent progression of prediabetes to type 2 diabetes, as well as help reduce disproportionate burdens of cardiovascular disease and kidney disease related to type 2 diabetes in different populations. These outcomes could represent a major step toward achieving health equity and improving global health.