Weight Management & Healthy Living Tips
December is a great time for you and your family to improve your eating and physical activity habits. So don't let the holiday season stop you from setting goals to achieve or maintain a healthy weight for you and your children.
We often think of the new year as a time to set new goals, but you don't have to wait until January 1. Weight management requires ongoing efforts, including regular physical activity, healthier eating, getting enough sleep, and managing stress. Make healthy habits a priority during the holidays and every day.
Here are some tips to follow during the holidays to manage your weight and stay active
Schedule time for physical activity and stick to it
Limit screen time and time spent sitting
Bring a healthy version of a holiday dish to a party or potluck to share with your family, friends, or coworkers
Plan for setbacks to help you regroup and get back to your healthy habits
Learn more about weight management and healthy eating
Message from the NIDDK Director
"Why wait to start improving your health when you can start today? It's never too soon or too late to achieve a healthy weight. Small changes that you make today could make a big difference in how you feel. Changes can include scheduling time for regular physical activity with a friend or family member to help you both stick to a physical activity routine. Try limiting the foods and drinks you consume with added sugars, which can be particularly tempting around the holidays. Also, turn off your devices to reduce your screen time. Overtime, these small changes may help you reduce your risk for type 2 diabetes, kidney disease, and other chronic illnesses, and also give you more energy to tackle your busy schedule and improve your overall health.
Make healthy eating and regular physical activity a priority as a family during the holidays -- and every day!"
— Griffin P. Rodgers, M.D., M.A.C.P.
Tools to encourage healthy eating and physical activity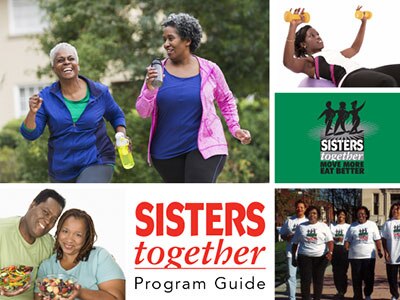 A national health awareness program that encourages black women ages 18 and older to reach and maintain a healthy weight by being more physically active and making healthier food choices.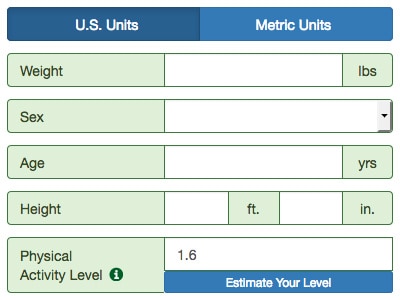 A free, online tool developed by NIDDK scientists that allows users to make personalized calorie and physical activity plans to reach their goal weight within a specific time period and to maintain it afterwards.
Looking for more information about NIH's Nutrition Research? View the latest on the Strategic Plan for NIH Nutrition Research.
For you to share with family, friends, and community
Weight Management & Healthy Living Flyer
Download a flyer (PDF, 241.62 KB) with tips on how to manage weight and stay active, especially during the holidays.
Share this message with your family, friends, and community.
Social Media Posts
Spread this year's key messages with your network about maintaining a healthy weight. Use the social media posts below.
Facebook
It's never too soon or too late to achieve a healthy weight. These tips can help you stay on track during the holidays: https://www.niddk.nih.gov/health-information/community-health-outreach/healthy-living-tips
Download Image (PNG, 109 KB)
Twitter
It's never too soon or too late to achieve a #HealthyWeight. These tips can help you stay on track during the holidays: https://www.niddk.nih.gov/health-information/community-health-outreach/healthy-living-tips
Download Image (PNG, 83 KB)
Facebook
4 things you can do as a family to achieve or maintain a healthy weight during the holidays (and every day!). https://www.niddk.nih.gov/health-information/community-health-outreach/healthy-living-tips
Download Image (PNG, 112 KB)
Twitter
4 things you can do as a family to achieve or maintain a #HealthyWeight during the #holidays (and every day!). https://www.niddk.nih.gov/health-information/community-health-outreach/healthy-living-tips
Download Image (PNG, 97 KB)